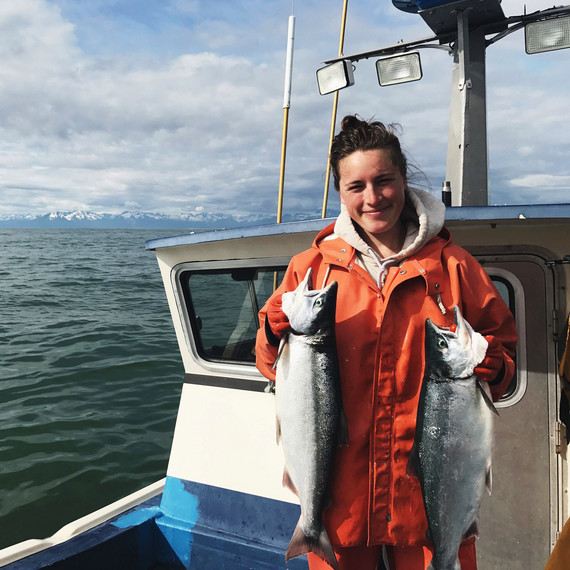 Respect for the powerful, unforgiving ocean and responsibility for the incredible bounty of fish that we catch in our net are part of being a commercial fisherman. There is a sense of responsibility and respect that comes with this livelihood. 
Learn More About Nelly and Michael Hand of Drifters Fish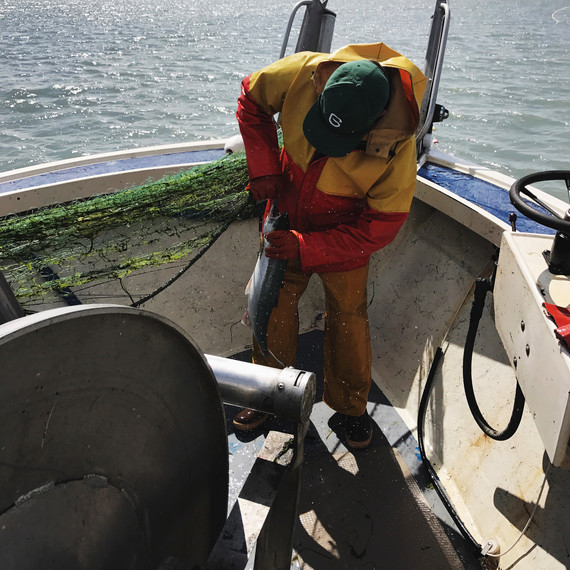 Harvesting these stunning, strong, silvery Copper River salmon is awe-inspiring. A truly thrilling experience to feel connected to something so wild. With our hands around each fish picking it out of the net, we're thinking about the families it will feed. We are the lucky ones that get to be nourished by this natural source of healthy protein.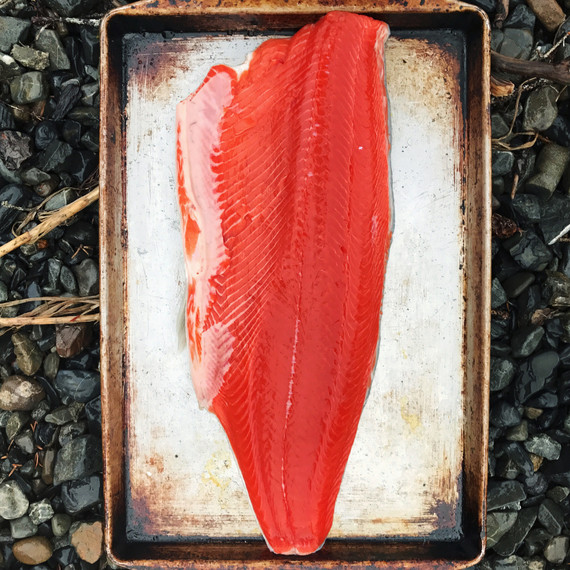 Part of the beauty of wild salmon is its simplicity to prepare and cook. With rich, melt-in-your-mouth natural oils, a brilliant red sockeye salmon fillet requires little to make it dinner. Sea salt, cracked pepper, and a squeeze of lemon over salmon is my usual routine before the fish meets the grill. When cooking salmon, it's important to watch carefully and not overcook it. Try grilling over low heat, keeping an eye on the center of the fillet and letting it turn a bit translucent before you take it off the heat. Most of the time when I grill salmon, I have to hold myself back from devouring the fish straight off the grill before it makes it to our table!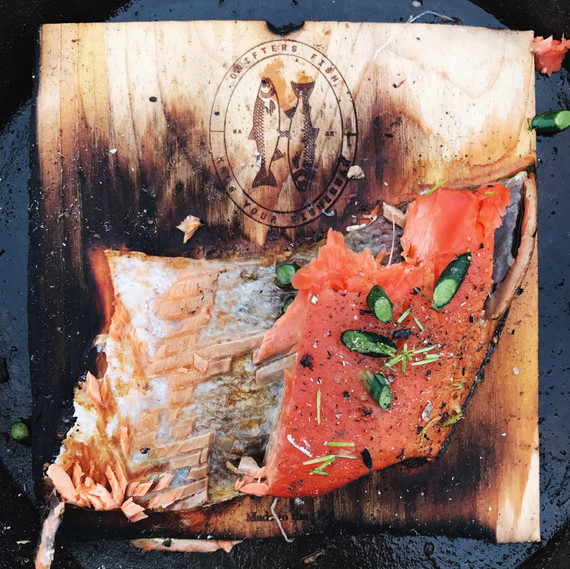 On any given day around the Cordova harbor, you'll find someone who's saved a fish from the day's catch and like clockwork, there's a potluck. A pot of rice, a salad someone's tossed together, and maybe a berry pie as good people gather together swapping stories of big days on the ocean or latest projects on the boat over big plates of grilled fish. Fueled by this wild superfood, we're ready for another day's work of setting the net and hauling big fish aboard to feed you. 
Cook Our Summer Potluck Winners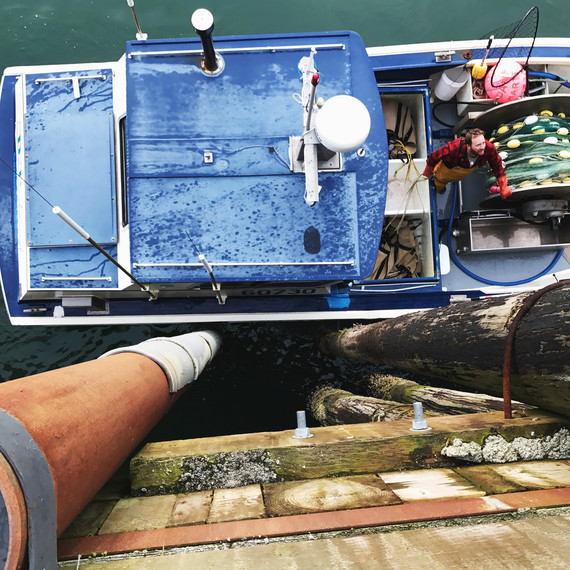 See what's made its way from the ocean to your local seafood counter or farmers' market this weekend. Ask for wild Alaska salmon and feed your family a taste of these incredible fish. 
Follow Nelly and Michael's fishing season, they'll be sharing their stories with us every Thursday here on marthastewart.com
And try poaching next time you cook salmon, here's how: