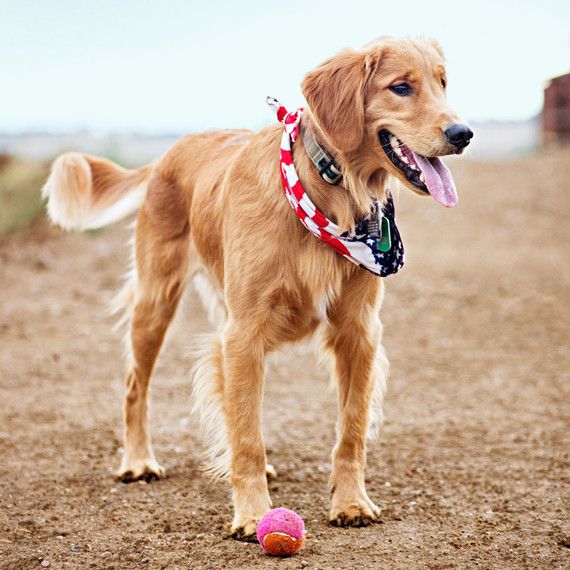 1. At the pool, be careful not to let your dog swim in chlorinated water; it can irritate her eyes and mucous membranes.
2. Have fresh water on hand for when she gets thirsty — drinking pool water can cause diarrhea and vomiting, while algae blooms in lakes, or large amounts of ocean water, can be toxic as well.
3. Dogs can get burned if they're out in the sun too long; we recommend using a spray sunblock for easy application, such as Epi-Pet Sun Protector ($18, amazon.com).
4. And remember: Splashing around and swimming are fine, but always keep a close eye on your pet. Dogs can drown in pools if they fall in and can't find an exit, or in oceans and rivers if they get caught in riptides or fast currents.
Bonus tip: Watch how to give your dog a clean, comfy bed after a summer day spent outside: