Red, white, and blue foods for Independence Day are all well and good, but why not take it to the next level by capturing the flag? Go savory with a patriotic pizza or sweet with a grand ol' flag dessert -- we're talking cakes, cupcakes, tarts, and more. These spectacular recipes are a guaranteed way to wow guests at your Fourth of July celebration.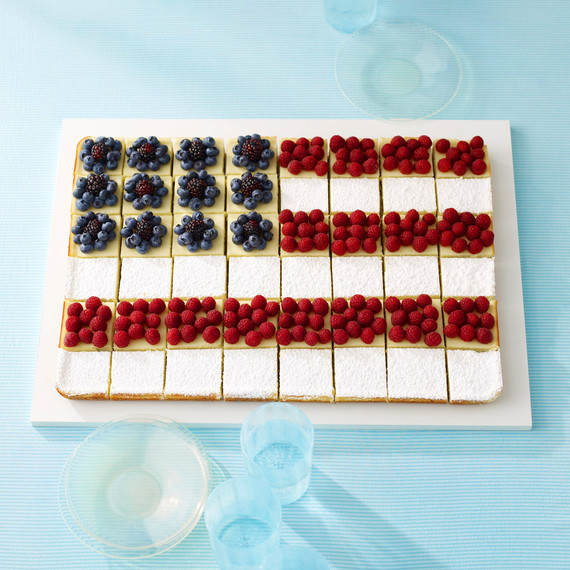 1. Flag Cheesecake
It doesn't get more crowd-pleasing than cheesecake. This patriotic version is cut into easy-to-eat squares and decorated with strategically placed summer berries.
Get the Flag Cheesecake Recipe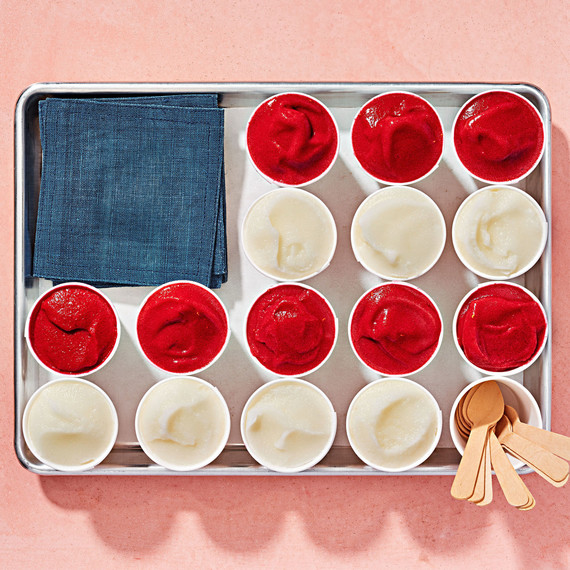 2. Flag Ices
Give Italian ice the all-American treatment by arranging homemade raspberry and lemon ices with blue cocktail napkins on a baking sheet. The frozen dessert is a cinch to whip up, but you can use store-bought sorbet cups in a pinch.
Get the Flag Ices Recipe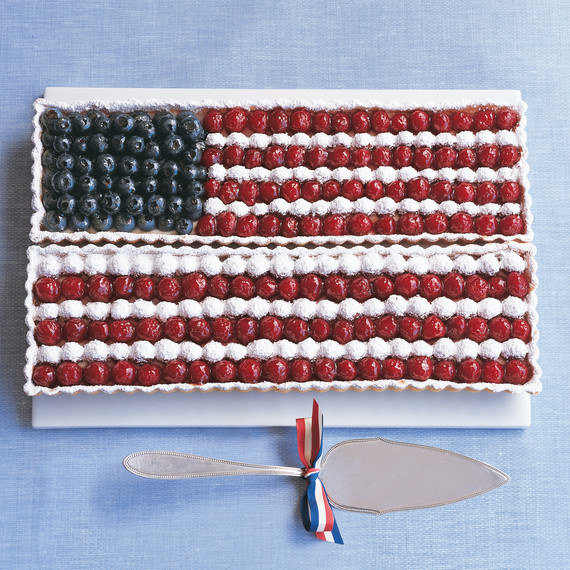 3. Flag Tart
Look closely and you'll see that two tarts form this festive berry-spangled banner. Each shell is lined with chocolate, a rich creme fraiche filling, and row after row of blueberries and raspberries.
Get the Flag Tart Recipe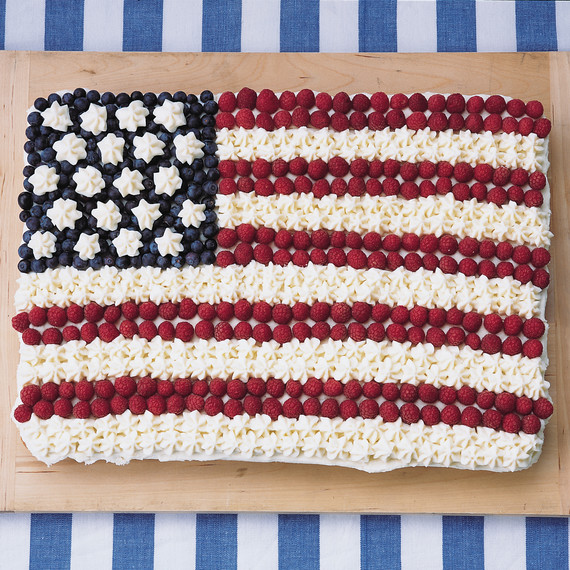 4. Flag Sheet Cake
Time to show off your piping skills! Use, you guessed it, a star tip to decorate this moist sour cream cake with cream cheese frosting, and top with plenty of ripe berries.
Get the Flag Sheet Cake Recipe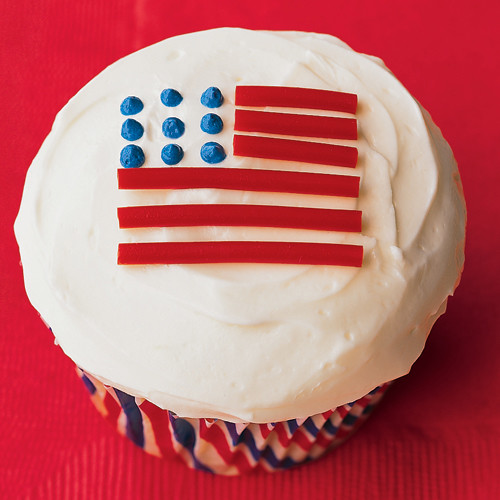 5. Flag Cupcakes
You can use any flavor you like for the base of these patriotic cupcakes -- we went with yellow buttermilk. Spread each one with airy Swiss meringue buttercream, then finish with red licorice "stripes," and blue frosting "stars."
Get the Flag Cupcakes Recipe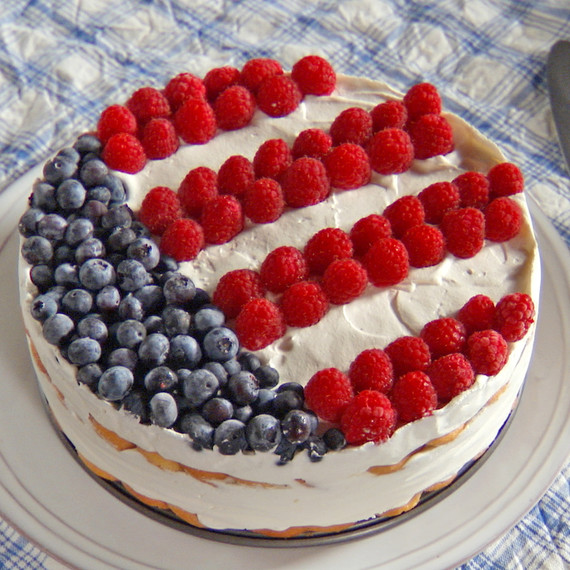 6. Flag Icebox Cake
Three types of berries do the heavy lifting in this easy no-bake dessert. Strawberries go into the whipped cream filling, and blueberries and raspberries are used to create the flag design on top.
Get the Flag Icebox Cake Recipe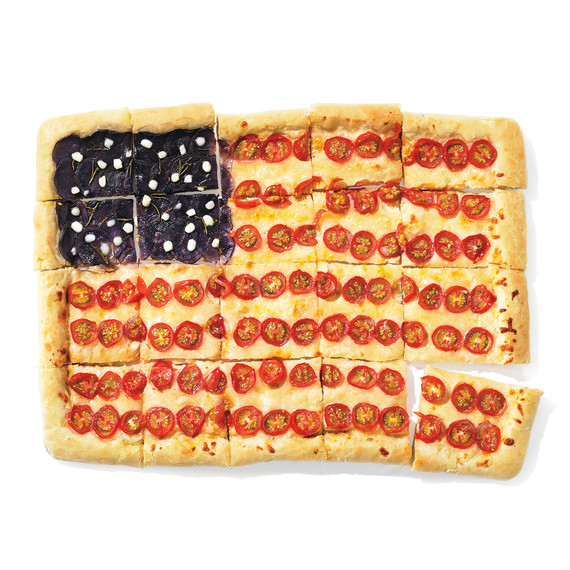 7. Flag Pizza
Clever toppings transform a rectangular pizza into an all-American pie: add blue potatoes and fresh mozzarella pearls for the stars, and cherry tomatoes and shredded mozzarella for the stripes.
Get the Flag Pizza Recipe
Watch our deputy food editor Greg Lofts demonstrate how to make this festive pizza: