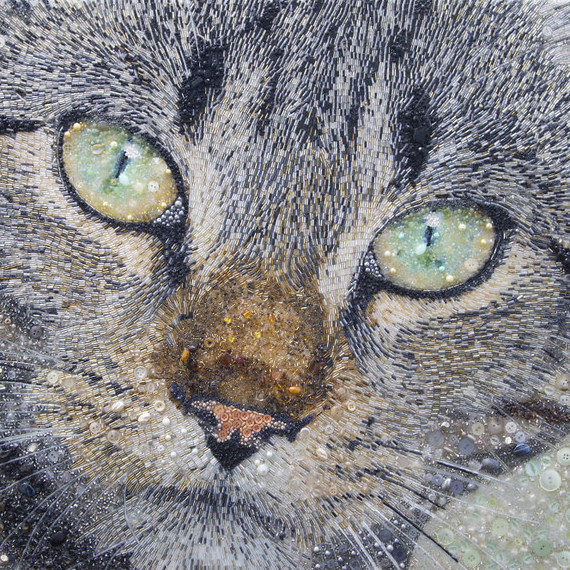 What do you do with a hundred jars of beads and a love for animals? Take a cue from maker Sarah Jane Connors and craft beautiful beaded animal portraits.
"One day I thought, 'How can I create a picture using found objects?' And that's when I started to research," Connors exclusively tells Martha Stewart Living. "I bought myself a glue gun and a wooden board, found a picture of an animal I wanted to recreate and then sorted through lots (and lots!) of beads." She told us that she's always liked making things out of found objects, especially items from thrift stores, which she loves to scour." (A true upcycler!)
[HERE'S AN IDEA: Upcycle the Finds in Your Junk Drawer Into Mosaics]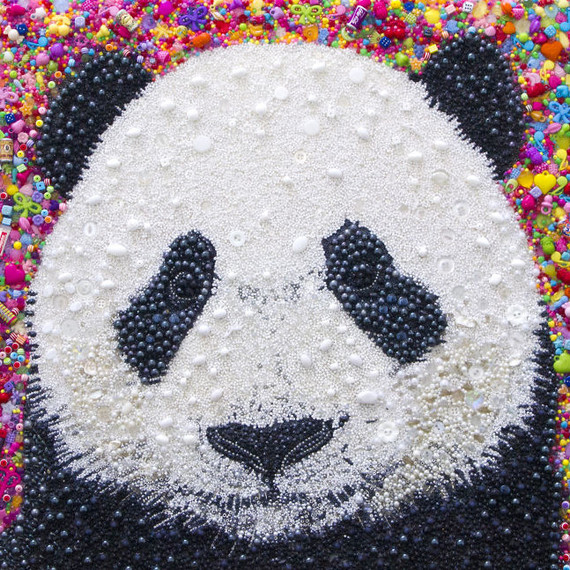 Each animal takes Connors about one to two months in order to complete, which is understandable as she glues each individual bead to a wooden board using a hot glue gun. (If that's not dedication to your craft, then we don't know what is!) Once an animal is completed, Connors unpicks unwanted beads or buttons using a hair dryer. Finally, the piece is sealed with Mod Podge, so that no beads become loose and fall off.
[CHECK OUT: 12 Clever Ways to Reuse Empty Wine Bottles]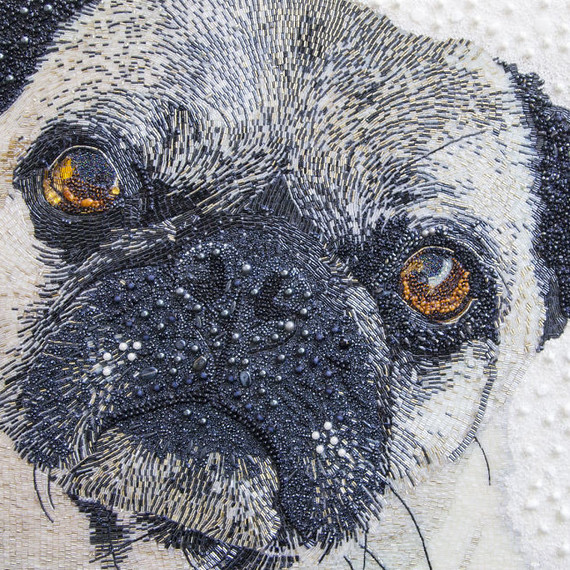 These elaborate pieces look striking from afar. The beads are blended perfectly, after being sorted for hours to achieve the cohesive look.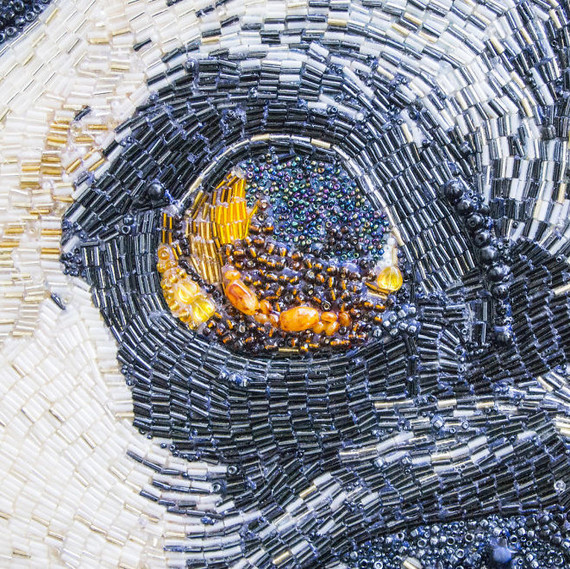 Getting an up close look at her work, you can see just how much work goes into her pieces.
Take a look at her Instagram and website to see more of her beadwork. And the next time you find yourself in need of an upcycling project, why not make a beautiful beaded masterpiece of your own?
Feeling inspired? Watch and learn how to make good use of a few loose beads and stones: