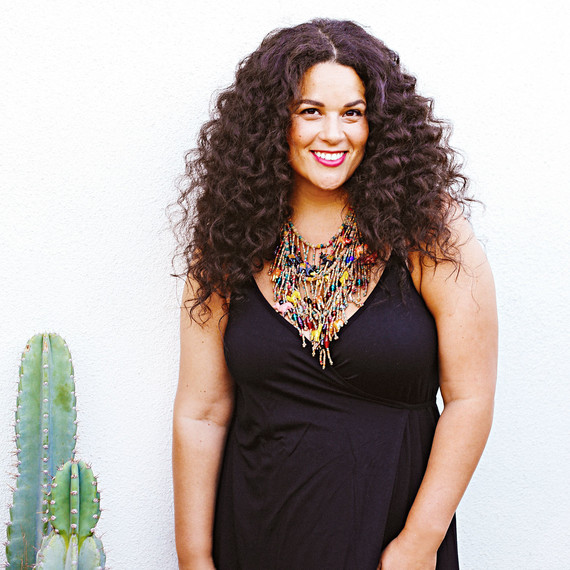 Artist, designer, and author Justina Blakeney is a proud maximalist. The bold rugs, wallpapers, linens, and furniture she creates come in splashy tropical hues and patterns, and her wildly popular website, The Jungalow, reads like a manifesto for the boho lifestyle. Her personal style is also a study in exuberance, starting with statement accessories like chunky turquoise jewelry inherited from a great-uncle, oversize shades, and a hot-pink lipstick she calls "my superhero cape—I put it on and am instantly transformed."
To unwind, the L.A.–based Blakeney keeps not one but three watercolor sets handy: on her desk, on her nightstand, and in her purse. After all, spontaneity and creativity are hallmarks of her design work, as is her love of nature. "When in doubt, just add plants," she says. "They always make a house into a home."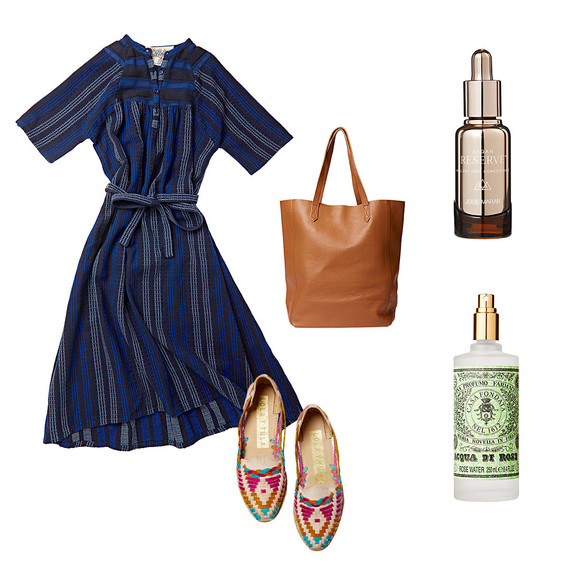 Blakeney's Personal Style
Mantra: "Comfort, quality, quirk."
Work uniform: A colorful dress, like the Bronte, in Chintz. $420, aceandjig.com.
Everyday shoe: "Huarache sandals—I have these in quite a few colors." $80, lolaytula.com.
Jewelry she never takes off: "My wedding ring, from my husband's grandmother, and a band I got from my great-grandmother Ida. I wear them on the same finger to symbolize our families' uniting."
Trusty carryall: Cuyana pebbled leather tote, in Caramel, $175, cuyana.com.
Best beauty trick: "I braid a scarf into my hair and tie it up à la Frida Kahlo. It looks chic and fun, and takes about three minutes to do."
Secret weapon: "Josie Maran Argan Reserve Healthy Skin Concentrate. I put it on my face and hair every day." $78, josiemarancosmetics.com.
Signature scent: Santa Maria Novella's Acqua di Rose, $35 for 8.4 oz., buy.smnovella.com.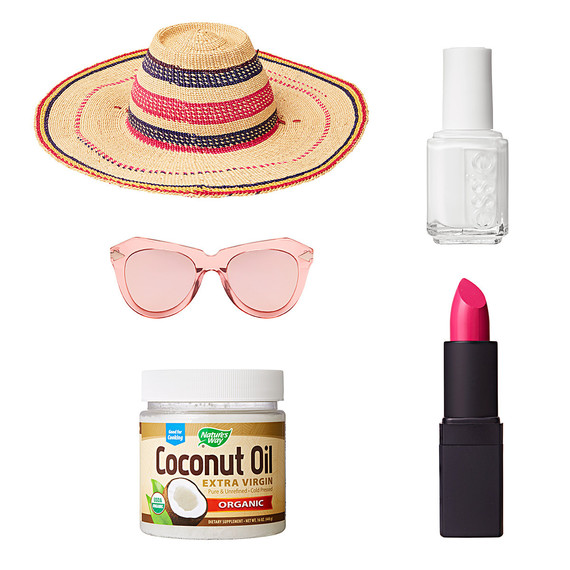 Sun blockers: African Market Baskets West African straw hat, $40, tangozuluimports.com; and "any sunglasses by Karen Walker." One Star, in Crystal Pink With Rose Gold, $270, shop.nordstrom.com.
Multitasker: "I moisturize with coconut oil right after the shower." Nature's Way coconut oil, $9 for 16 oz., vitacost.com.
Lip color: Schiap by Nars, $28, narscosmetics.com.
Nail polish: "I've been wearing Blanc by Essie on my toes for a long time. It's modern and works with my skin tone." $9, essie.com.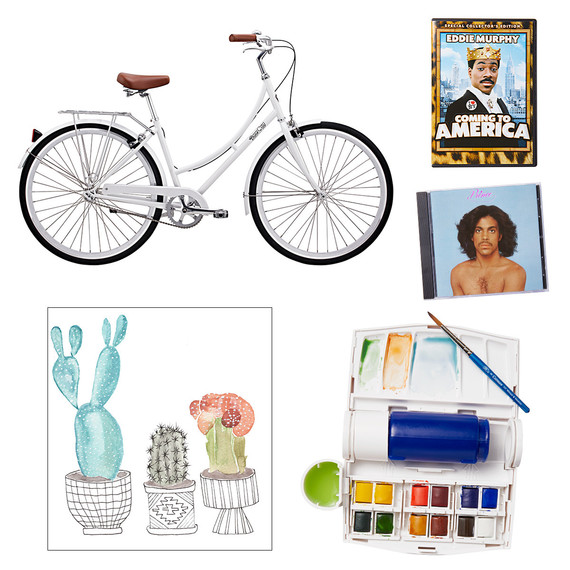 In Her Home
Blakeney's palette: Green, teal, and terra-cotta.
Collectibles: "Plants, especially unusual succulents."
On her playlist: Prince, by Prince, $5, bn.com.
Favorite movie: Coming to America, $15, amazon.com.
Her ride: A Pure Cycles Pure City Step Through bicycle, $429, purecycles.com.
On her nightstand: "I try to start the day unplugged, and often doodle with the watercolor set I keep next to the bed." Winsor & Newton Cotman Field Plus Travel Set, from $26, dickblick.com.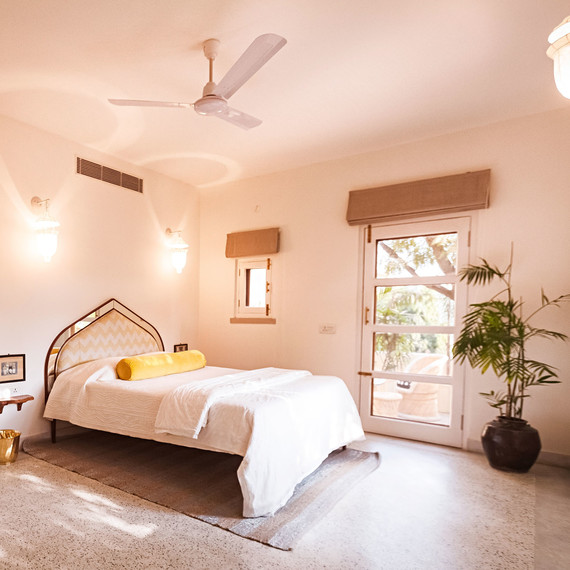 On Her Radar
Where she wants to go next: "The 28 Kothi guest house, in Jaipur, India." 28kothi.com.
Favorite designers: "Commune design studio, architect Patricia Urquiola, and my sister, Faith Blakeney."
Charity: "I like to support organizations that work for equality, arts education, or environmental protection, like Downtown Women's Center [downtownwomenscenter.org] and Equality California [eqca.org]."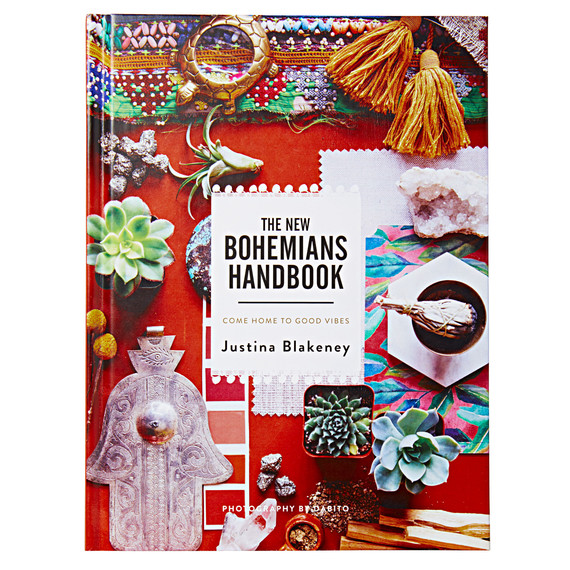 Blakeney's new book, The New Bohemians Handbook, ($28, abramsbooks.com) is filled with fun ideas for personalizing your space using color, plants, and even scents.