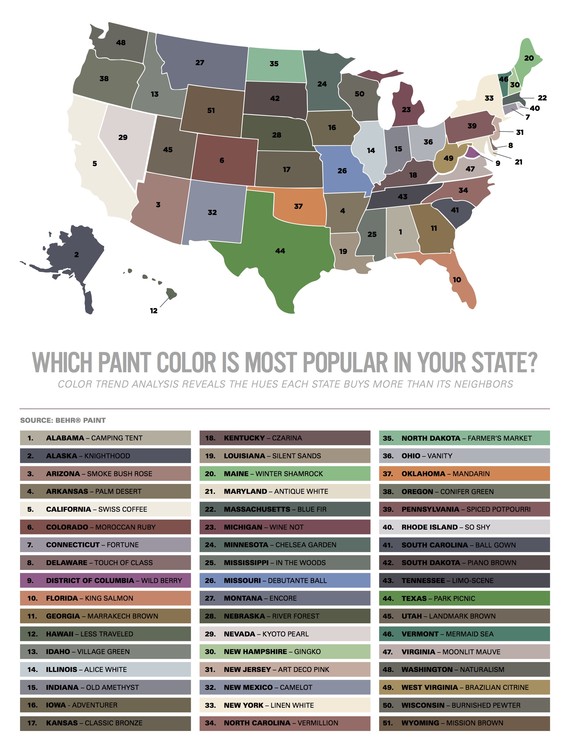 Painting your home can feel like a daunting task. Even more daunting, however, is choosing the perfect color to refresh your walls. What if you pick something awful? Or what if it winds up looking nothing like the swatch?
To give you some inspiration, BEHR Paint just released an eye-opening trend analysis that gives insights into the most popular hues in your state. One thing that the above infographic reveals: we Americans love our neutrals. While a few states — Texas, for example — gravitate toward more lush shades, the majority of the U.S. prefers autumnal, earthy colors. Interesting, right? To arrive at these findings, BEHR regularly monitors the evolution of color (Pantone's Greenery seems quite similar to Texas' go-to) in conjunction with its sales by state.
BEHR color expert Erika Woelfel expanded on a few of the more surprising choices: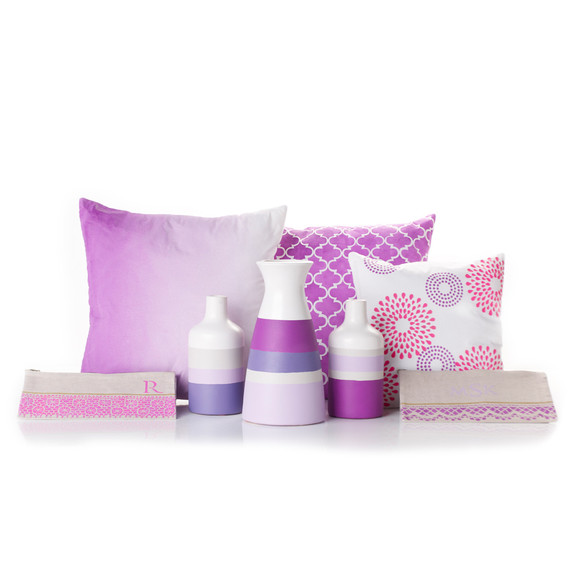 District of Columbia, Wild Berry
D.C.'s Wild Berry choice, she says, stems from the district's coveted cherry blossom bloom. "This deep, vibrant pink is an optimistic choice for walls, symbolizing positivity and passion and infusing energy into a home."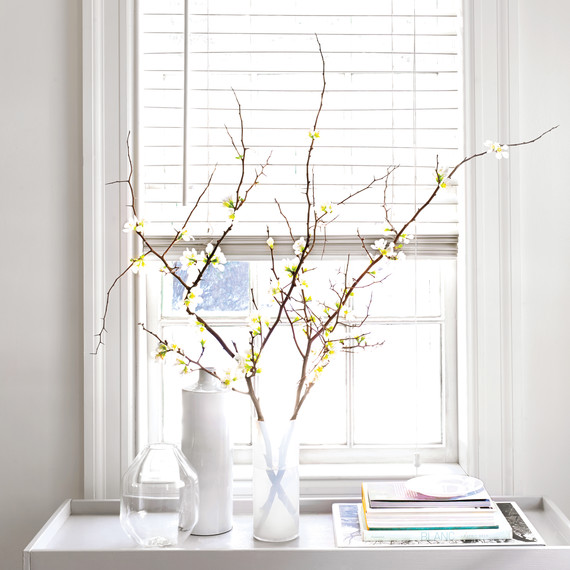 New York, Linen White
New Yorkers, on the other hand, are more interested in maintaining the minimalist-approved blank canvas look. Dubbed "renter-friendly" Linen White, theirs is a crisp neutral that Woelfel says "creates a blank canvas for colorful accents, while adding a touch of warmth to a small space."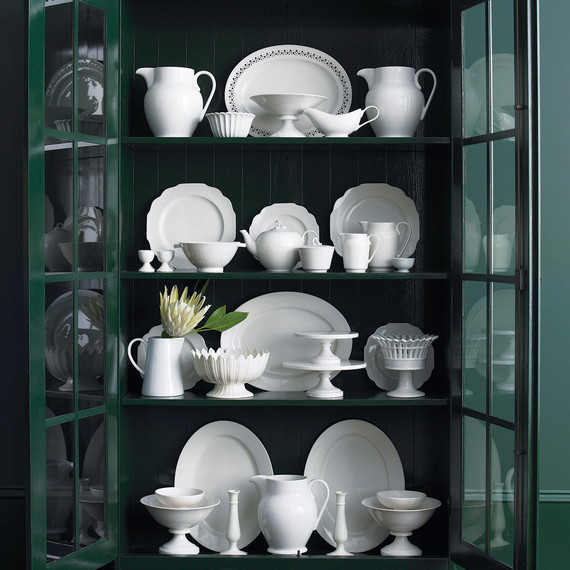 Washington, Naturalism & Oregon, Conifer Green
Washington and Oregon residents are bringing nature indoors. This pair of Pacific Northwest states epitomizes outdoor adventure, and with moody greens Naturalism and Conifer Green on their walls, residents' interiors are reminiscent of the lush landscape.
If anything, I think BEHR's analysis makes it easier to pick a color that will work if you're in doubt. And should all else fail, think like a New Yorker and go with a super workable white. What's your state's favorite color?
Feeling inspired? See how to paint an ombré wall.