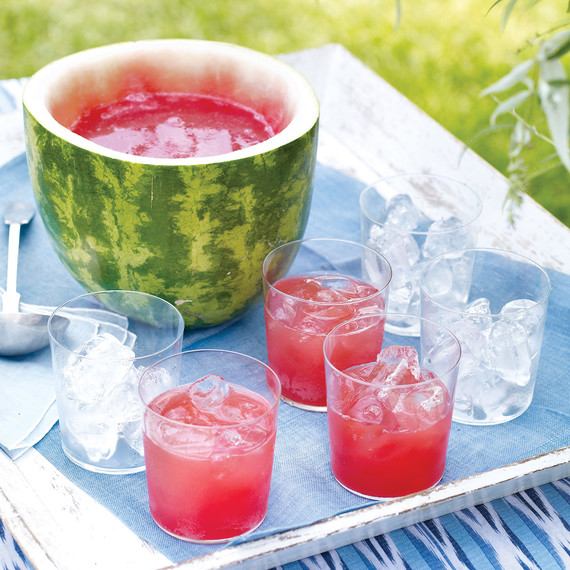 Backyard barbecues, late-night swimming soirees, fruity mixed drinks, freshly grilled garden vegetables, and s'mores are a few of the festive elements that go into eventful summer entertaining. These flavorful ideas are especially relevant this year, as Pinterest announced their 2017 Summer Entertaining Trends. Did any of your go-to summer entertaining favorites make the list? Read on to find out — after all, summer is just getting started!
1. Watermelon-Mixed Drinks
Is there any summertime fruit that's more thirst-quenching than the watermelon? The answer is no, however, when preparing a watermelon cocktail to toast the summer solstice does make a pretty close second. The summer of 2017 is all about watermelon infused drinks. Start preparing your drink menu now with recipes such as watermelon tequila refreshers, watermelon basil margaritas, and a yummy watermelon lemonade mixture.
[TRY THIS: Watermelon Punch and Bowl]
2. Warm Colors and Earthy Tones
Two colors make a big comeback this summer, and together, they define the palette of summer 2017: tangerine and green. Develop a distinctive mix of colors and patterns that marries outdoor upholstery, throw pillows, and ceramic tiles to play off what's happening in the flower beds. Here, pink, orange, and yellow tones really pop, but they're also grounded by the earthy neutrals of stone tiles and brown-leaved succulents and grasses.
[TRY THIS: Create a Mood Board]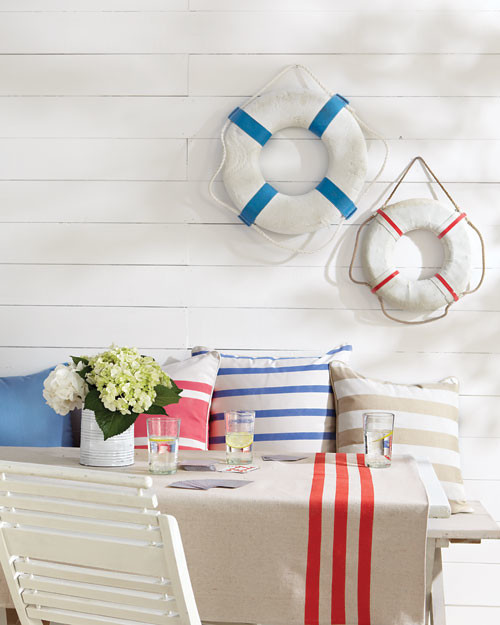 3. Bringing the Indoors Outside
Indeed, most summer entertaining is spent outdoors. Why not create an outdoor living oasis for you and your fellow party people to relax and unwind outside? Think of incorporating water-resistant pillows, cushions, colorful furniture, lanterns, as well as other amenities to make your outdoor rooms feel like home.
[BROWSE OUR IDEAS: 8 Inspiring Porch Ideas]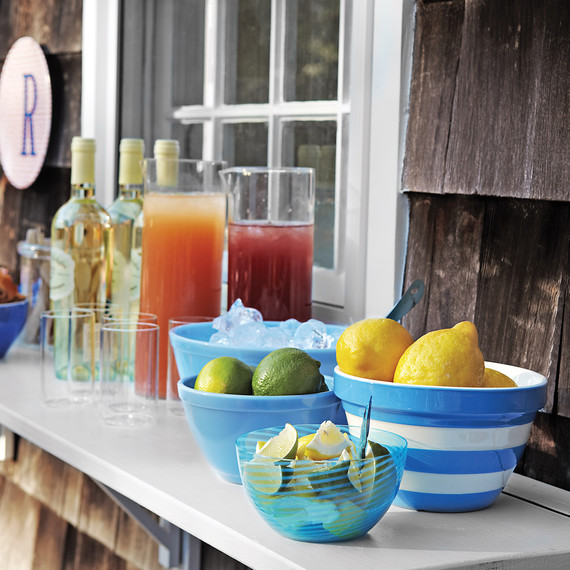 4. Outdoor Bar Carts
The idea of a bar cart isn't relatively a new hosting trend, but a make-your-own s'mores cart is a fresh spin. Of course, we've come up with several grownup twists on s'mores including a frozen milkshake, toasted s'mores pie, and s'mores-topped cookies. Stock your cart with everything needed to roast the beloved campfire dessert. Of course, you'll need firewood, tons of marshmallows, toasting sticks, chocolate, and graham crackers on hand. But the options go beyond s'mores: think a pour-your-own lemonade bar cart, a rock-candy and rosé bar cart, or a good ol' fashioned drop-down bar fully-stocked with your go-to spirits.
[TRY IT: Here's How to Set Up an Easy Drop-Down Bar]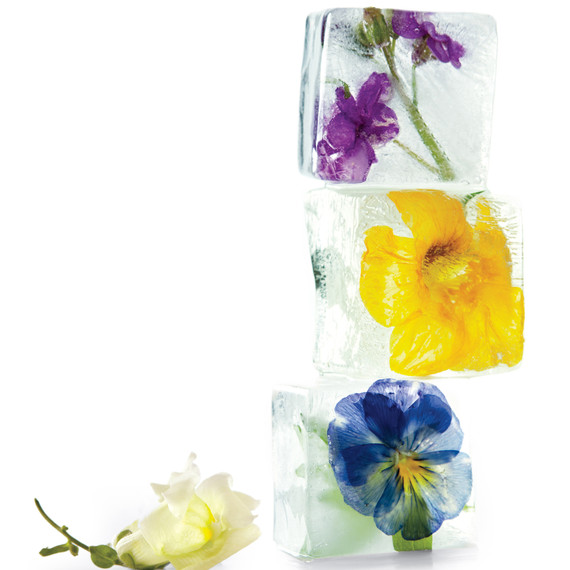 5. Flavored Ice Cubes
Flavored ice cubes filled with various fruits, herbs, and summertime vegetables like cucumbers are not only quick methods to dressing up drinks, but the idea also adds a whole new flavor to your preferred summertime beverage. A few of our favorite ice cube ideas include celery ice cubes, floral ice cubes, and citrus ice cubes.
[FIND INSPIRATION: 14 Fabulous Flavored Ice Cube Ideas]
6. Ready-to-Pluck Herbs and Plants
Windowsill herb gardens, container gardens, and gardens of all small sizes. And they serve double-duty as living decor and ready-to-pluck ingredients for cooking. We particularly like this Good Thing: Arrange rinsed stems in a pretty vase or vessel filled three-quarters of the way with water; keep it on the counter so you can easily pluck a sprig or petal when needed. Choose herbal types you use most often in your cooking like rosemary, or branch out with ones you want to try such as shiso. Here, flowering mint, spicy chives, lavender, and rosemary create a striking bouquet.
[FIND MORE INSPIRATION: DIY Centerpieces That You Can Make in 10 Minutes]
7. Grilled Everything!
(But this should come as no big surprise.) And it's additionally no surprise that one of the trendiest fruits, avocados, steal the spotlight again this summer. So all that's left is to fire up the grill. Whether you're grilling sliced avocados to mix into a corn and cilantro salad or to pair with grilled shrimp skewers, it's guaranteed to be a crowdpleaser!
[BROWSE OUR IDEAS: 20 Things You Didn't Know You Could Grill]
Looking for more ideas? Watch how to set up a champagne popsicle party: