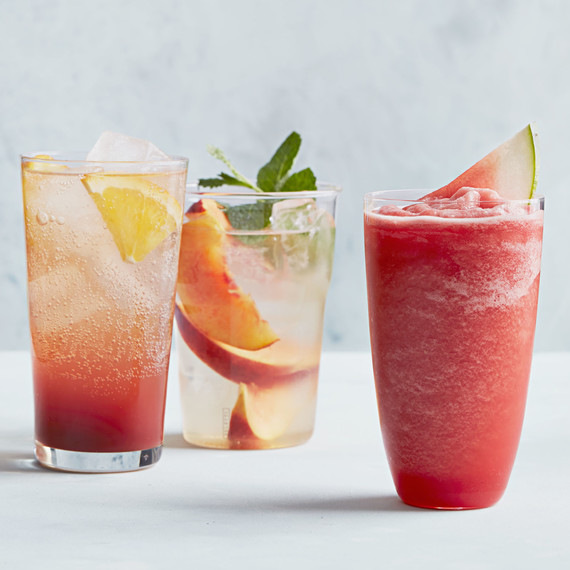 One taste of these ice-cold summer drinks, and you'll wonder how you ever survived on a squeeze of lemon alone. Whether you prefer black, green, or white tea, we've got you covered with an easy make-ahead recipe. Sip and repeat all season!
1. Hibiscus-Black Tea Spritzer
Classic black tea is punched up with hibiscus leaves, orange zest, and seltzer in this fizzy concoction.
Get the Hibiscus-Black Tea Spritzer Recipe
2. Coconut Green Tea 
Go tropical with this peachy-minty green blend cold-brewed in coconut water.
Get the Coconut Green Tea Recipe
3. White-Tea Melonade
An Arnold Palmer meets a watermelon slushie for a match made in thirst-quenching heaven.