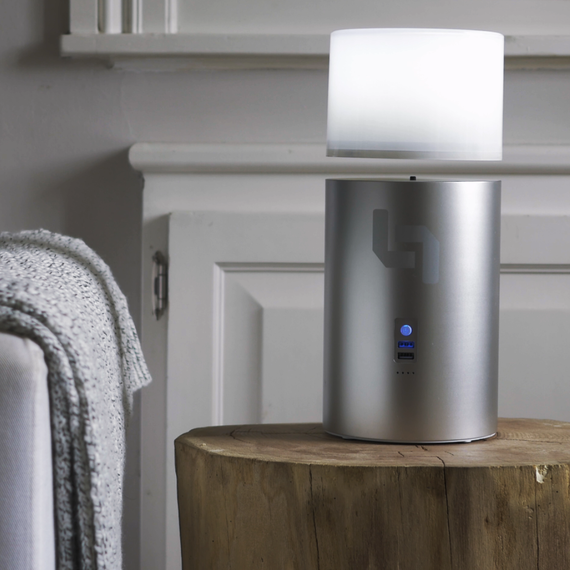 If your existing desk lamp needs an upgrade, you might want to consider backing the Kickstarter campaign for the new Smart Air Lamp, developed by Levof Technologies. The functional décor serves a dual purpose of lighting a room and charging smart devices.
And the best part? The portable product is zero-gravity — meaning, yes, it hovers over the charging base via auto-levitating liftoff technology. All it takes is the touch of a button.
[SEE MORE: Home Smart Home: Gadgets That'll Save You Time, Money, and Headaches]
With two USB ports, you can plug your phone or tablet into the lamp while it's lighting the room using LED bulbs — which only takes three watts of power to reach full capacity — and it can do so for up to twelve hours when the device is fully charged.
If the Smart Air Lamp reaches its funding goal of $50,000 by July 15, the first round of delivery is estimated to begin this November. Consider it a smart addition to your solar-powered window blinds, levitating planter, augmented reality remote device. "Home smart home," right?