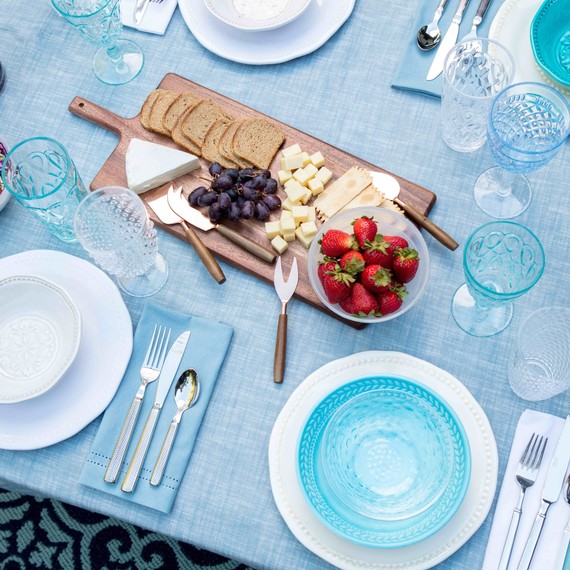 From backyard cookouts to parkside picnics, a sunny summer bash is one of the best ways to celebrate the season. And while the perfect playlist and party menu are certainly key, there's nothing like adding those little extra touches to make each soiree, and guest, feel extra special.
We recently talked with "Happy Endings" and "Gone Girl" actress — as well as hostessing pro! — Casey Wilson about her favorite fun and easy ways to add that extra something.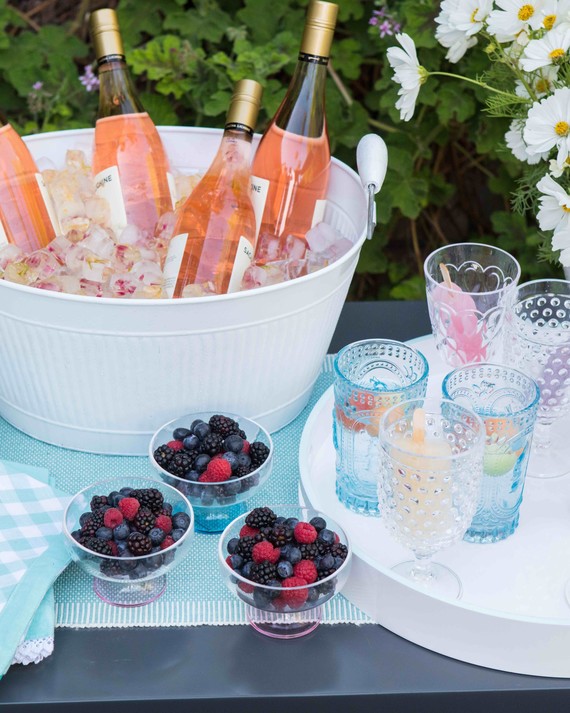 1. Dazzle with Drinks
For Wilson, beautiful beverages can be the centerpiece of a great party. "I love a good margarita or rosé," she admits. "I recently made rosé popsicles and they were a hit!" But while the Los Angeles mom is currently expecting her second child, she also mentions how important it is to have fun drink options for everyone. "I have a lot of friends who are also pregnant right now so it's good to have choices for non-alcohol drinkers. You don't want to leave anyone out!" Her easy fix? "I love pink lemonade with a bit of seltzer [for fizz]. It doesn't have to be boring — it can still be cute."
[THROW: A Pretty-In-Pink Rose Garden Party This Month!]
2. Personalize in Small Ways
Whether it's creating special cocktails for her guests of honor, inspired by their favorite flavors, or adding name cards to place settings, Wilson loves adding a personal touch where she can. "For an upcoming surprise party, I'm making a special root beer float stand because the guest really loves root beer floats!" she says. "I'm also adding old fashioned bottles and striped straws for a cute vintage feel."
[TAKE A SNEAK PEEK: What Happened When we Attended "Blooming en Blanc," A Hamptons Summer Soirée]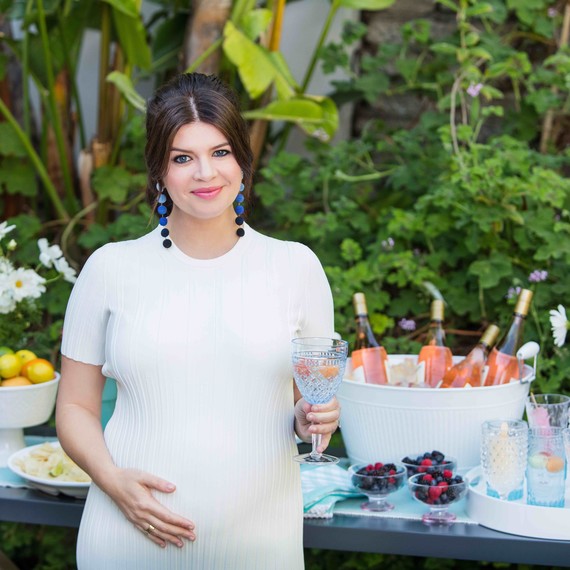 3. Always Embrace Color
Making your party special doesn't have to cost a fortune. "You can find cute things at a good price at places like HomeGoods," says Wilson. "I recently got these cute colored glasses there that add a fun pop of color to the table. I like being able to put out nice dishware and décor that isn't insanely expensive!"
Watch how to get your next party started with this crowd-pleaser — rosé punch!