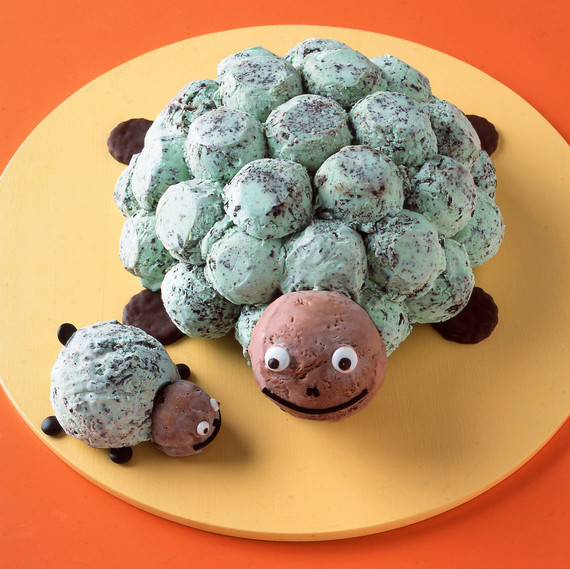 No fancy baking tools? No problem! All you need to assemble this delightful sea turtle-shaped dessert is a basic ice cream scoop. A moist vanilla cake is baked in an oven-proof bowl to mimic the dome shape of a turtle shell, then covered with scoops of mint-chocolate-chip ice cream. A scoop of chocolate ice cream forms the head, and it's finished with a black licorice mouth and nose, white candy eyes (with chocolate pupils!), and chocolate-mint wafer feet. The result couldn't be more adorable or kid-friendly. Here's how to put this next-level ice cream cake together, step by step.
Get the Sea Turtle Ice Cream Cake Recipe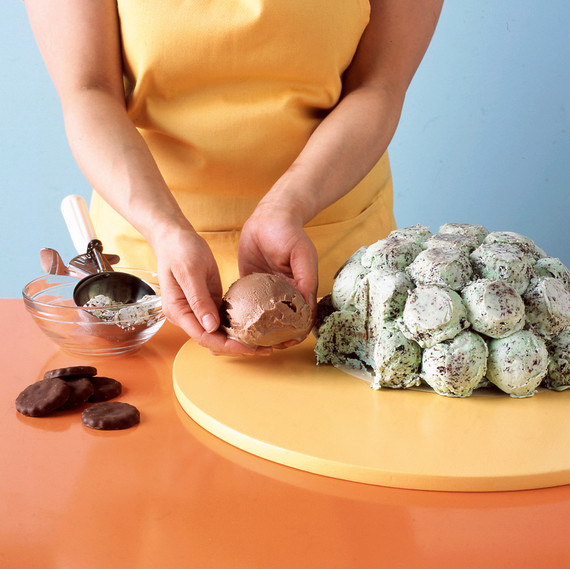 1. Scoop out 2 1/2 quarts (about 35 scoops) of mint-chocolate-chip ice cream, place onto a rimmed baking sheet with plastic wrap stretched across it; refreeze (45 minutes). Line 12-cup bowl with plastic wrap; freeze briefly, then fill with scoops of ice cream, rounded side down, to extend beyond rim (fill in gaps with extra).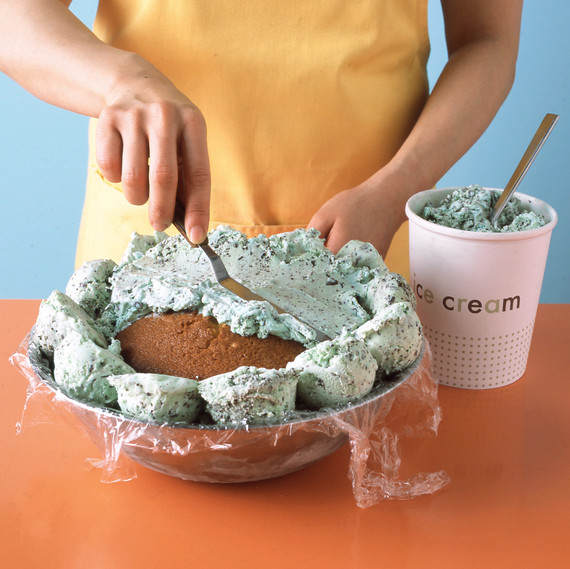 2. Place vanilla bowl cake over ice cream, then spread 1 quart softened ice cream on top. Cover with plastic and refreeze (at least 4 hours), then unmold.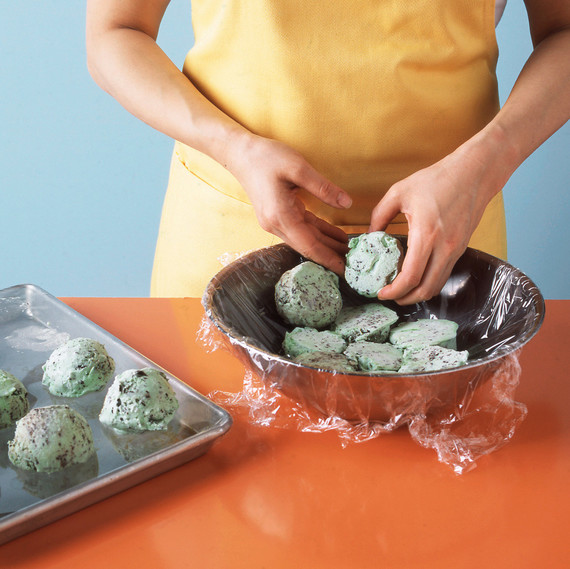 3. Cut a niche in turtle shell with ice-cream scoop. Nestle larger scoop of chocolate ice cream into niche for the head. Tuck four chocolate-mint wafers under the cake for feet.
Right this way for more party-ready ice cream cakes!