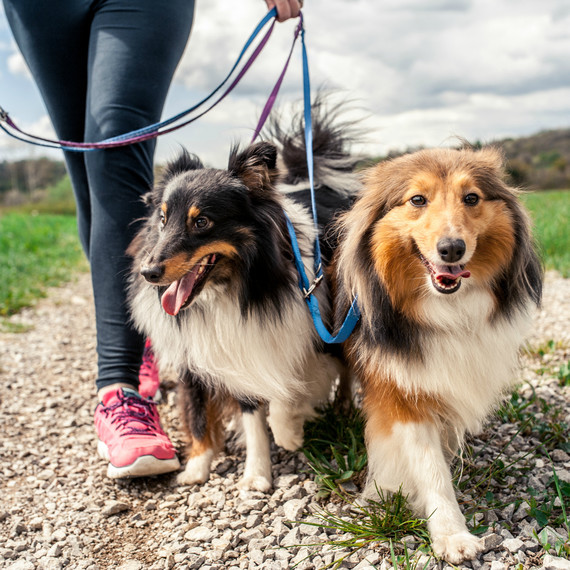 Dogs are good for a lot of things — affection, companionship, a sense of community with fellow pet owners — and now you can add health to the list of benefits. Turns out, dog owners walk about 22 more minutes daily than people who don't have a dog, according to a study recently published in the journal BMC Public Health. That's 2,760 additional steps each day, if owners walk at a moderate intensity pace.
Furthermore, the study reports that dog owners have "significant fewer sitting events," meaning they're more active all around.
[DON'T MISS: A New Study Just Revealed Some Quirky Facts About Dog Owners]
Best of all, walking 22 minutes every single day means dog owners are exceeding the CDC's standard for 150 minutes of physical activity weekly. There are a number of benefits to this particular form of exercise, including stronger bones and muscles, preventing various forms of heart disease, bettering balance and coordination and keeping off the weight.
So let Fido take you for a walk today (and tomorrow, and the next day) — your body will thank you for it in the short and long term.
Here at Martha Stewart Living, we love dogs. Watch what happened when the office celebrated National Take Your Dog to Work Day: