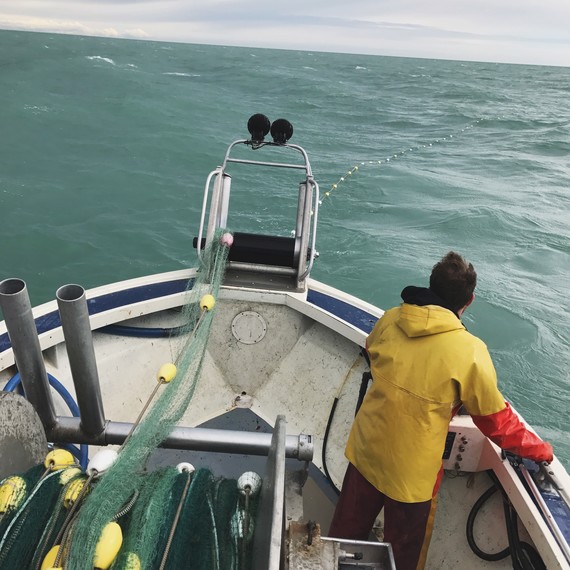 This time of year, it's pretty typical to find us with fish scales stuck to our skin, hands dirty with engine grease, and hair smelling like campfire smoke. Mid-June in Alaska is magical; a crazy, sleep-deprived, exhausting, beautiful life. The salmon are continuing to pour in from the Gulf of Alaska, pulsing through the region and following their natural instincts to head upstream to spawn in glacial-fed rivers.
Get to Know Nelly and Michael Hand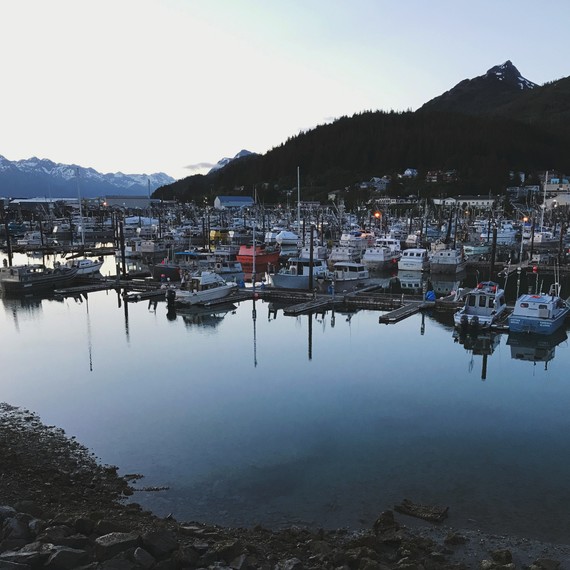 With the ebb and flow of the tide, we've been fishing two days a week out on the Copper River Delta, sinking into our summer rhythm with the swell of the ocean. Depending on the tide, we'll usually leave our hometown harbor of Cordova the night before the fishery opening, driving our boat an hour or two out to the fishing grounds to throw the anchor and sleep until it is time to roll the net off the reel. This season has been slower for us; with the natural cycle of wild salmon, sometimes summers are wildly abundant, and some years the catch is a small, steady trickle.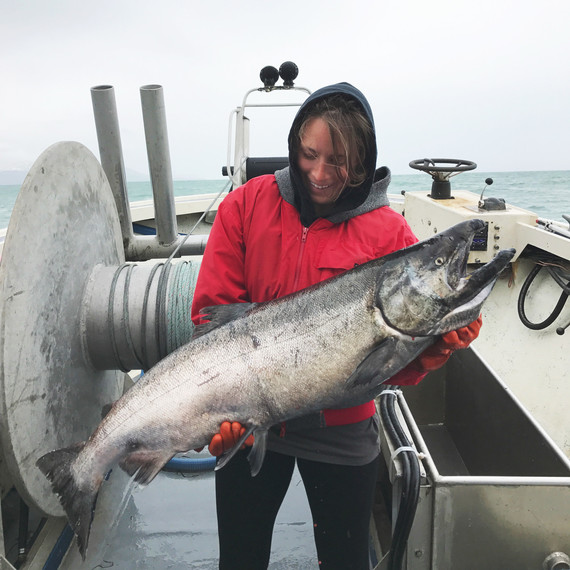 The Alaska Department of Fish & Game has us scheduled to fish from 7 a.m. to 7 p.m. every Monday and Thursday, keeping a close eye on our harvest to maintain a healthy, sustainable commercial fishery. Since volume has been lower this year, Michael and I rotate between time on deck and bringing the net aboard. I'll haul the net in and pick the fish out while he studies the charts and GPS for the next place to set our net.
See How to Fillet a Salmon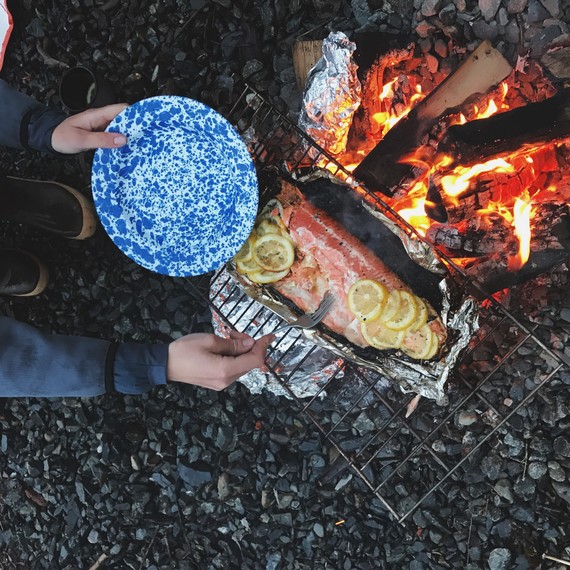 Halfway through the day we'll switch spots, and he'll take over the deck while I brew another pot of coffee or cook up some food for us. Boat food is simple, the kind of food you can eat with one hand because the other is steering the boat or keeping your coffee from tipping over. When we're back home safe in the harbor, it's fresh salmon over a campfire, staying up with the light as we're nearing the longest days of summer.
Follow Nelly and Michael's fishing season, they'll be sharing their stories with us every Thursday here on marthastewart.com