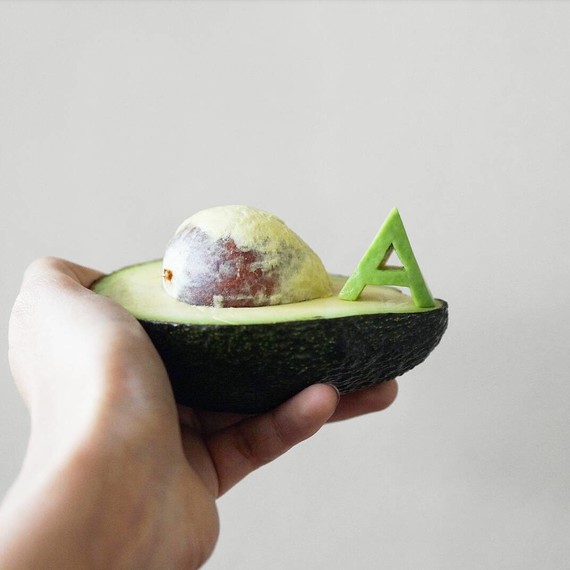 Welcome to Sarah Das's world, where A is for avocado, B is for butter, in fact every letter of the alphabet is edible. Just looking at the designer's delicious photography series makes us want to learn our ABCs all over again. Based in Mumbai, the industrial designer first created the series as part of #36DaysofType, an annual community art project that invites artists worldwide to share their daily typographic creations via social media. For Das, the project was a chance to combine her love for food and art.
(GOT: Avocados? We Have Avo-Recipes for Every Meal)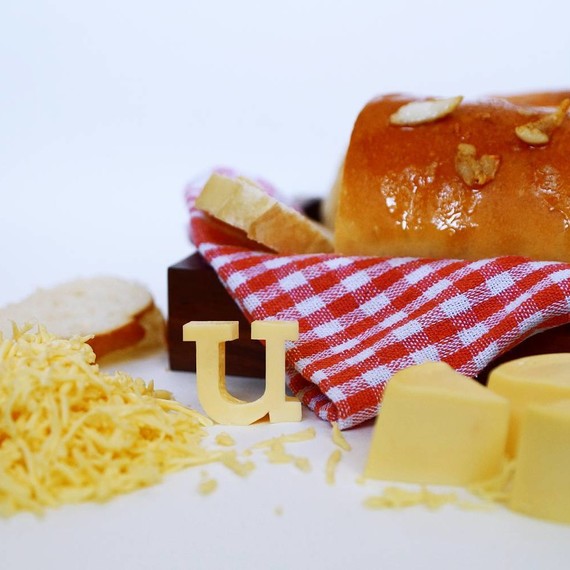 "I like working with what's tangible," she says. Minus a few letters that Das built using a paper base, like with "R is for rice," each piece was carved entirely with an X-ACTO knife. "The food idea specifically came about when I had half an avocado left from making a salad. My mom has always told me 'If you buy it, you eat it!' so I began thinking about what else I could do with it."
From avocados to zucchini, Das featured a range of produce (oranges for O and mushrooms and melons for M) but had to be a bit more creative for some other letters. "The H is made from a honey jelly which actually tasted horrible," says Das, who otherwise ate all creations after photographing them.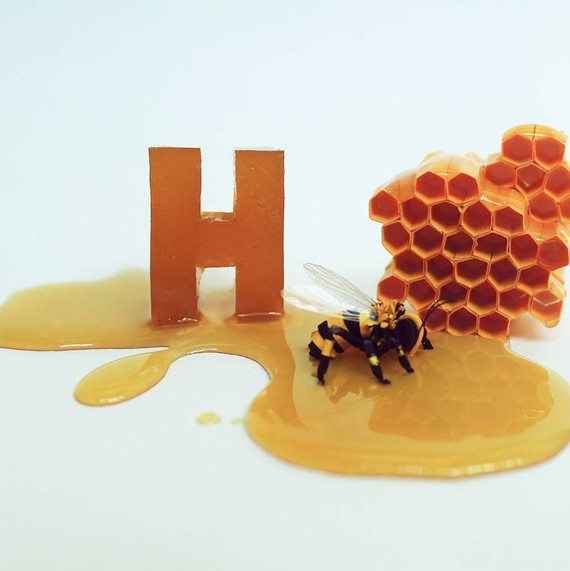 While some carvings, like "W is for walnut" took close to three hours, others like "E is for egg" -- Das's favorite piece -- took barely half that amount of time.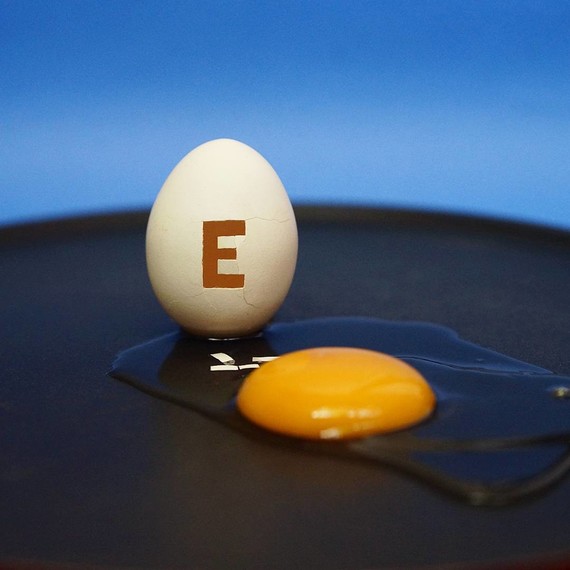 Working with food as a medium comes with timing challenges. "Fresh fruits were a problem because I had a max of three to four minutes to carve before the fruit started to brown," says Das. "After that, I had to photograph it immediately, so the setup had to be ready beforehand." As for her workspace? "I shot the whole series at home and definitely made a mess!" she says. "I was running from room to room, prepping and cutting and getting the best light, which was often on the balcony."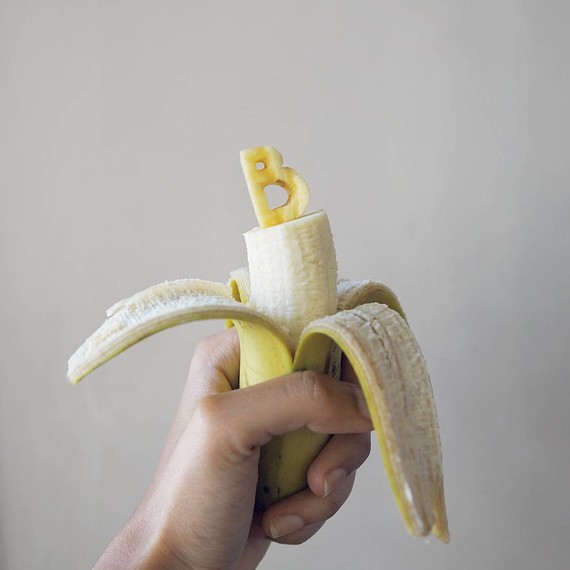 After completing the last letter of the alphabet, Das needed 10 more ideas to round up the 36 days. Naturally, she decided to work on 0 through 9. "For the numbers, I went with foods that had a certain number of ingredients." For example, she carved "6" from a stack of six pancakes made with six ingredients -- flour, sugar, eggs, milk, baking powder, and butter.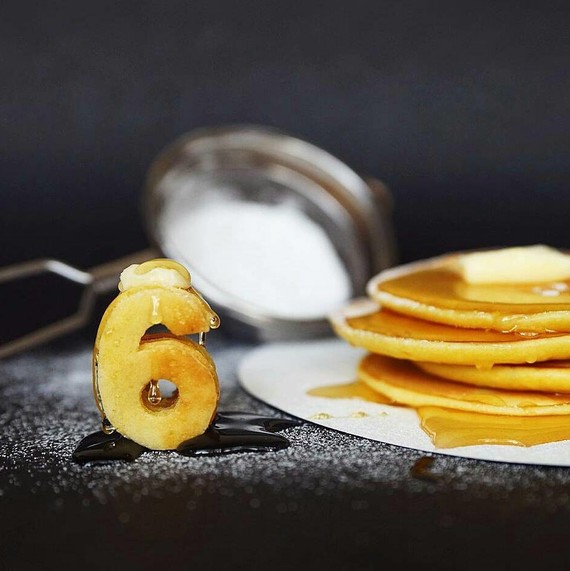 Seeing how people reacted to her work was one of Das's biggest motivators for the series. "I like creating experiences with my art," she says. "And there's an excitement in someone else seeing your work, feeling good, and looking forward to the next one." 
If all this has you feeling hungry, maybe it's time for some pancakes? Feel free to make them into art or just devour them with gusto: