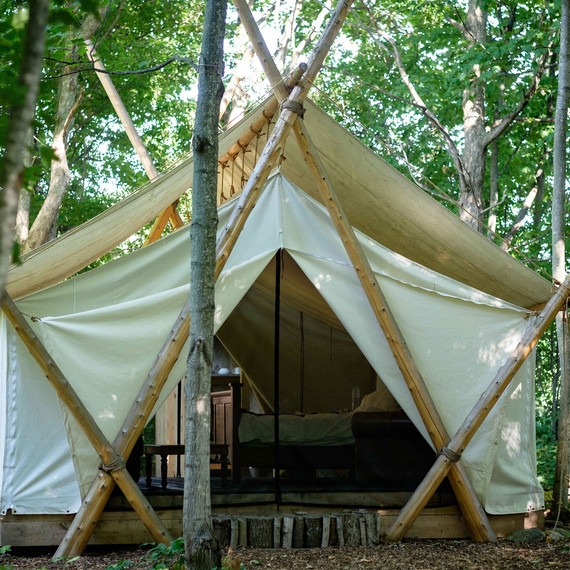 A night spent under the stars accompanied by fireside chats, grilled foods, chocolate-y marshmallow-y sandwiched desserts, and good friends, is reminiscent of the days camping as a kid. Now, being fully grown does not necessarily mean you have to forgo your youthful camping adventures. In fact, adult camping provides a new way to experience the great outdoors in a more luxurious fashion also known as glamping. And even if you can't book a vacation or jet off to some exotic destination, this summer you can pen a free weekend into your planner to host your very own glamping get-together for yourself and your childhood chums.
Set Up Camp
Glamping is more of an experience rather than a destination. Certainly, you can travel to a spot with Instagram-worthy views, but the comforts of glamping can happen right outside your backdoor. Building your own canopy — all you need are a few tools and a canvas drop cloth — is a cool way to shelter you and your camping companions while reminiscing of summers past.
[GET THE HOW-TO: Personal Canopy]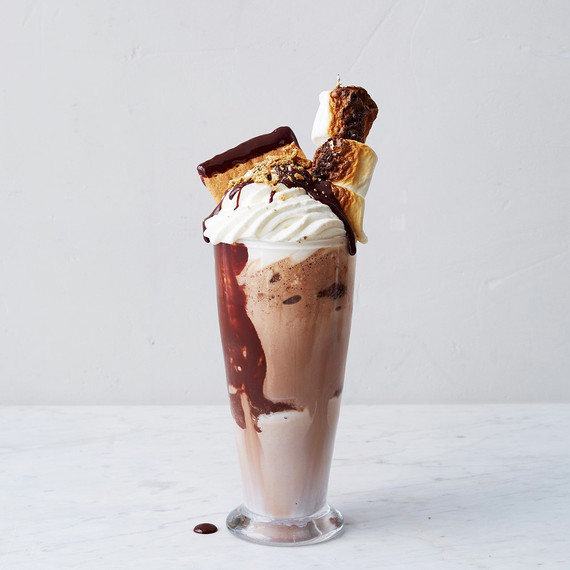 Toast to Summer
Perhaps, as a kid, you toasted s'mores on the camp fire. Certainly, you'll want to do so at your glamping party, but with a more elevated, grownup twist. Try these decadent, over the top s'mores milkshakes. This frosty version is bound to be hit on a hot summer's day. And if you waant to get extra fancy? Using gourmet chocolate or chocolate infused with caramel will upgrade your preferred campfire treat.  
[GET THE RECIPE: Over the Top S'mores Milkshake]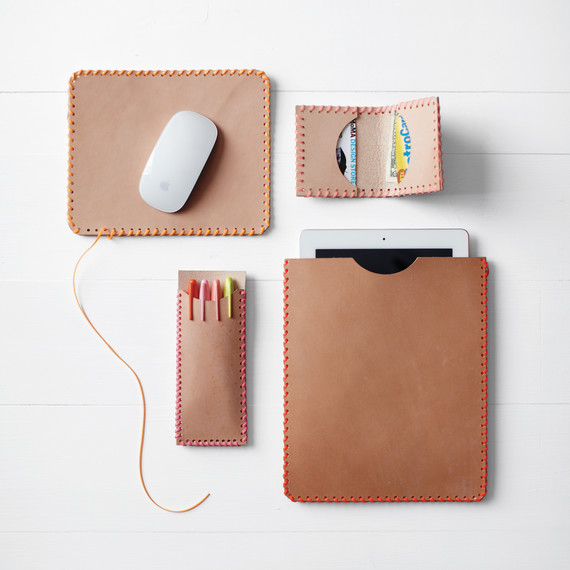 [FIND INSPIRATION: 33 Ways to Turn Your Favorite Memories into a Treasured Keepsake]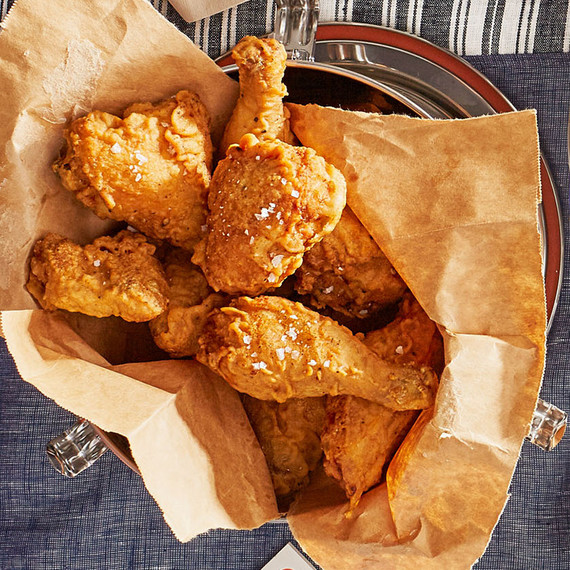 [FIND INSPIRATION: 20+ Recipes for Glamping]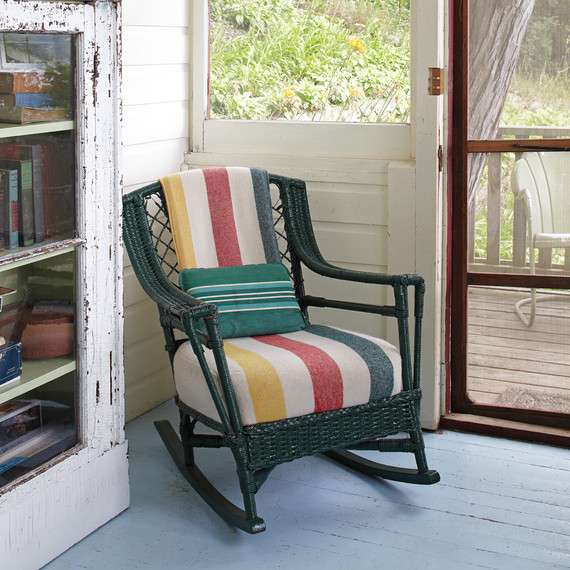 Get Camp-Cozy Outside
Scour your local flea markets, yard sales, and estate sales for vintage finds. Or hey, maybe there's something to be rediscovered in your own garage. That worn and weathered look is perfect for creating a cozy glamping space. For a spruce-up, try making your own souvenir sling chair, hang up a hammock, or adding a bit of nature-inspired design with paint and stencils to a set of stools. To fully embrace the outdoors — as much as you can when you're glamping — don't forget a special touch of amenities like a set of rugged cast iron cookware, charcoal grill, an icebox, or tableware set complete with wine and beer glasses. Remember: It's all about bringing the luxuries of the indoors into the great outdoors (or, as circumstances would have it, your backyard).
Watch how to stencil furniture using craft paint:
[FIND INSPIRATION: Outdoor Furniture Projects]