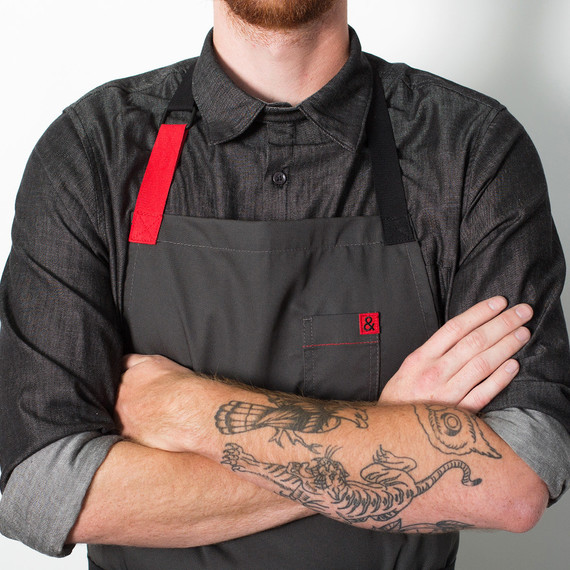 She's shared her business wisdom on our American Made business panel.
Her handcrafted aprons are so versatile and sturdy, they're the only ones that Director of Food Development Thomas Joseph wears while filming his James Beard Award-winning series Kitchen Conundrums.
Now, Ellen Bennett -- founder of American apron maker Hedley & Bennett -- has teamed up with one of the world's most famous pastry chefs for a good cause.
To help raise money for EAT (RED) -- the annual monthlong foodie fundraiser benefitting Bono's anti-AIDS charity -- Bennett and Cronut creator Dominique Ansel worked together to design a special limited-edition apron.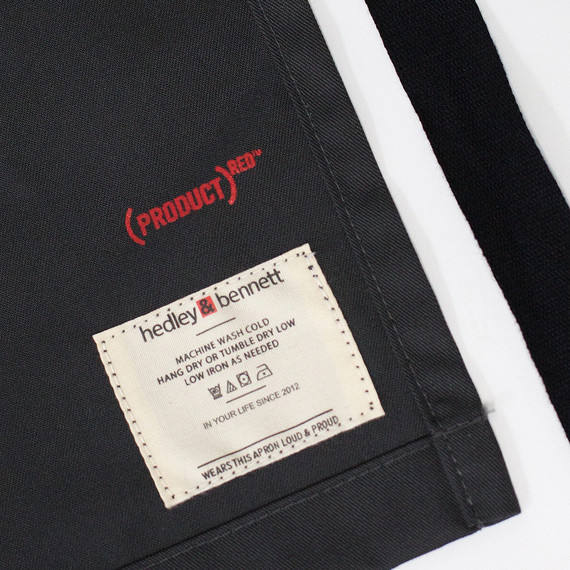 Like all of Hedley & Bennet's kitchen cover-ups, the (RED) Apron is assembled from start to finish at the company's California headquarters.
"Through the process, we experienced first hand how easy it is to be ambassadors for this great cause -- we pride ourselves in making premium aprons, handmade in Los Angeles, all day every day, so creating one whose proceeds go to The Global Fund was a natural fit," says Bennett.
The apron-with-a-mission features H&B's signature lightweight twill fabric, a red and black neck strap, multiple pockets, and chic matte black hardware. 
[LEARN: Meet the makers behind some of America's most innovative businesses]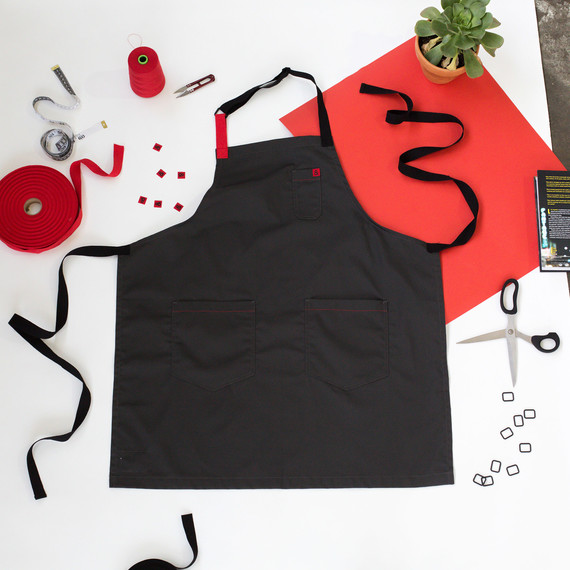 "I've been working with (RED) for years now and when they asked me to collaborate with Hedley & Bennett on an apron for EAT (RED) Save Lives, I immediately got to thinking on the design -- something functional, timeless, something that I'd wear in my kitchen," says Ansel. 
"Supporting causes that give back is something that's really important to me, but it's that much more special when you can see it actually come to life, something that people can actually wear that can continue the conversation and keep the good word going."
Interested in buying an apron?
It's available online through the month of June with proceeds from sales going to purchases of lifesaving HIV medication.
WATCH: Ellen Bennett shares her self-taught business strategy