It's that time again; you're thinking about dinner and what to cook. Our weeknight recipes take less than an hour of mostly hands-off time or cook quicker then that but may require constant stirring. Yes, there will be pasta, and, yes, it will be delicious. And on the weekend, maybe you have more time to cook, maybe you're entertaining?
Visit us every week for dinnertime inspiration.
Monday: Tomato Panzanella with Ricotta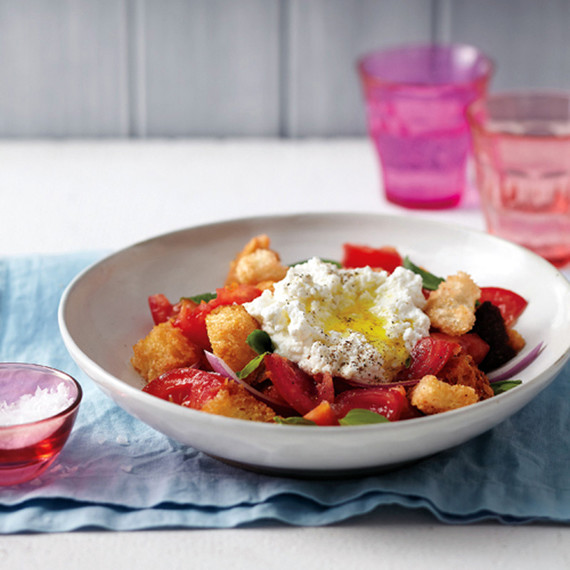 Oh, panzanella, how we adore you! The elemental combination of juicy tomatoes, day-old bread, and basil in this Italian salad is just divine. A dollop of creamy ricotta sends it over the top in a most delicious way.
Get the Tomato Panzanella with Ricotta Recipe
TUESDAY: Cavatelli with Spinach, Caramelized Fennel, and Fried Eggs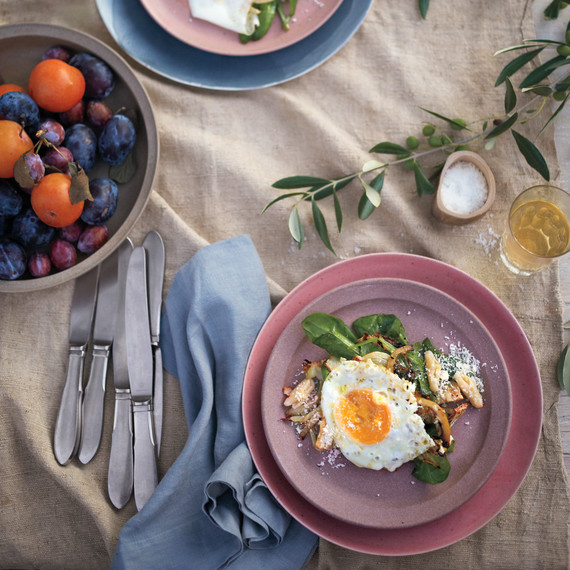 Last week we suggested salad topped with a fried egg, this week pasta. What's next? And why the egg here? Well, for one, when you cut into the soft yolk, it coats everything like a silky sauce. This meatless recipe calls for homemade cavatelli; but, hey, it's a weeknight -- store-bought pasta is the way to go here.
Get the Cavatelli with Spinach, Caramelized Fennel, and Fried Eggs Recipe
WEDNESDAY: Chicken and Snap Peas
 
When time is tight, you still need a dinner that tastes great. This one-skillet recipe has late spring flavors, the sweetness of sugar snap peas is balanced by a pinch of red pepper flakes, and takes just 30 minutes from start to plate. Serve with crusty bread or rice.
Get the Chicken and Snap Peas Recipe
THURSDAY: Broiled Beef and Broccoli Stir-Fry With Water Chestnuts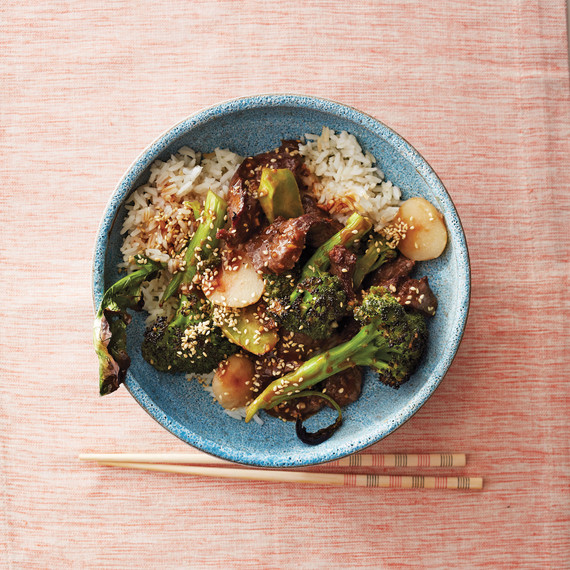 You know we love stir fry as a quick and delicious dinner option, but did you know we also adore the broiler? Tonight the two come together; everyone will think this is a traditional stir fry but it's actually cooked in the oven, not on the stovetop. The broiler does the work, which means more hands-off time for you. Another dinner in 30 minutes.
Get the Broiled Beef and Broccoli Stir-Fry With Water Chestnuts Recipe
FRIDAY: Chili-Lime Pork with Corn Salad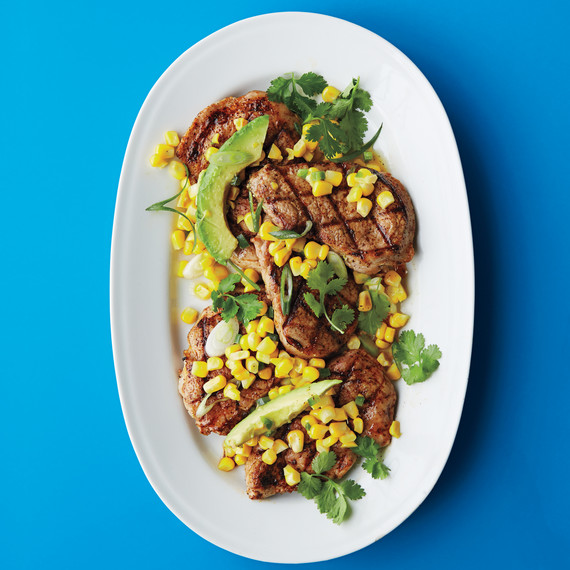 Friday night is for grilling -- or using that grill pan. Cook outdoors, eat outdoors: make the most of the summer weather as well as of summer produce -- yes, we mean corn fresh from the cob!
Get the Chili-Lime Pork with Corn Salad Recipe
SATURDAY: Spinach Tart with Olive-Oil Cracker Crust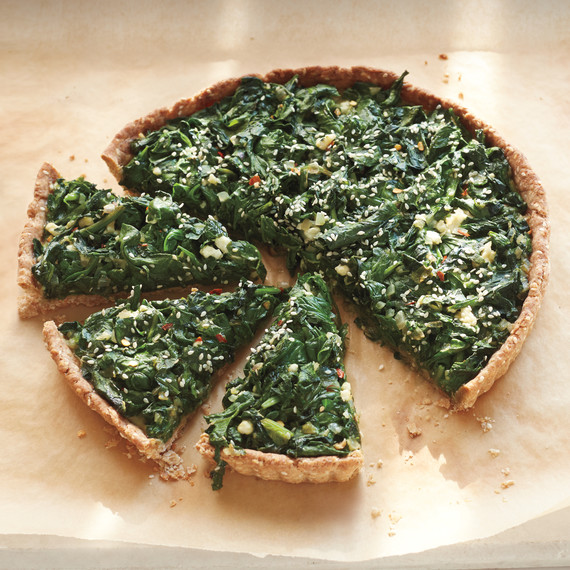 Try this cracker of a crust for a lush spinach and feta tart that's our update and healthy take on spanakopita. No phyllo here, not even pastry to roll, it's an easy press-in crust. This is a favorite recipe of Healthy Appetite host Shira Bocar.
Get the Spinach Tart with Olive-Oil Cracker Crust Recipe
SUNDAY: Stove-Top Clambake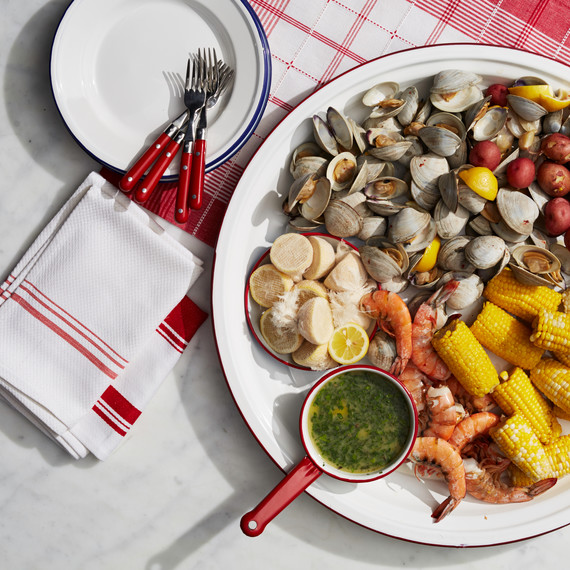 In case you hadn't noticed, this is the first weekend of summer. Mark the occasion with that great American tradition, the clambake. Our stove-top version makes it an easy indoor cooking event though outdoor dining is a distinct possibility. We think of this meal as a party in a pot. (Yes, it's a big pot!)
Get the Stove-Top Clambake Recipe