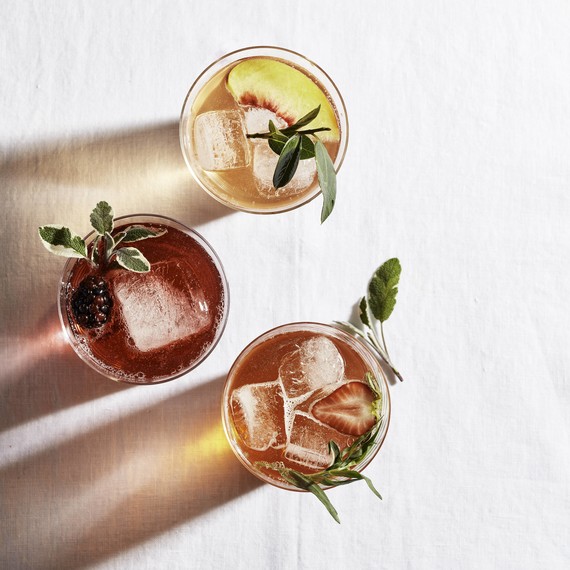 Ever had a shim? They are popping up on bar and restaurant menus at a rapid pace. Why are they suddenly so popular? Perhaps because there is no right or wrong time to enjoy a shim. Looking for a little something to sip with brunch or lunch? Out for a multi-course dinner or evening of revelry? A shim is a clever way to master the art of day drinking or navigate a long night of dining or bar hopping without any of the guilt (or aspirin).
Strictly speaking, a shim is a broad category of cocktails that includes any low ABV (alcohol by volume) drink. The term may be unfamiliar, but if you enjoy libations like a mimosa, bellini, michelada, Pimm's cup, wine spritzer, or Campari soda, you've had a shim. Are you thirsty yet?
 
My favorite type of shim is actually called a shim. I first learnt about this mysterious beverage in the summer of 2015, when I enjoyed a simple but superb dinner at Shed in Healdsburg, California. They proudly offer an entire menu of shims, which are really just their shrubs topped with sparkling wine instead of the club soda used to top a shrub. Are you confused yet? A shrub is a syrup made of fruits macerated with sugar, vinegar, and herbs, that's diluted with the aforementioned club soda (or sometimes seltzer) and is about as refreshing as a drink can be. Shed is now so renowned for their shims and shrubs that they host workshops on how to make them.
 
Now you really are thirsty right?  Well, here's something to quench your thirst, our take on how to make a shim:
Start by making one of our shrub recipes, Strawberry-and-Tarragon Shrub, Peach-and-Bay Laurel Shrub, or Blackberry-and-Sage Shrub. Fill a glass with ice and pour over 1 1/2 ounces shrub base. Add 1 ounce of spirit, such as gin or vodka, and 3 to 4 ounces of club soda, or 3 ounces each of club soda and dry sparkling white or rosé wine. Garnish with the fresh fruit and herbs used in the shrub recipe.
Then raise a glass and give a toast to to this refreshing taste of summertime!