Martha is never short on entertaining ideas! This weekend on "Cooking School," she draws inspiration from the feasts of the Arabian Gulf and makes four show-stopping dishes that are guaranteed to be the star of any meal. While each recipe calls for multiple components (definitely a weekend project!), the results are so worth the effort. Whether you choose to serve chicken, beef, lamb, or savory pies, your dinner guests will be wowed by the bold flavors and beautiful presentation. Get a sneak peek at the recipes below, and be sure to tune in this weekend as Martha walks you through each impressive dish.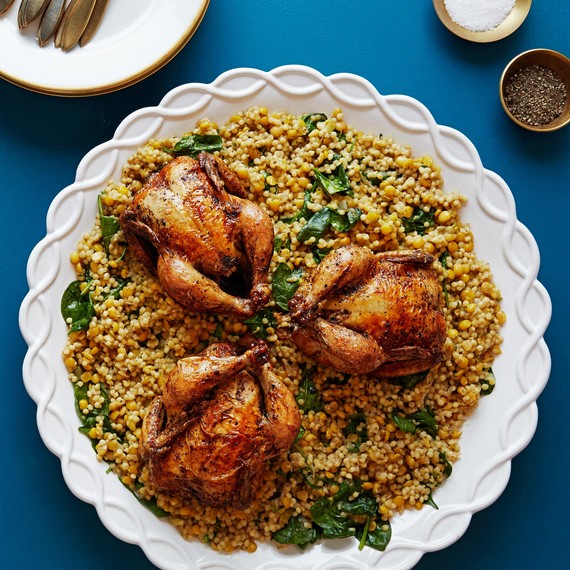 1. Chicken Makbous
Martha's version of makbous, a Gulf dish inspired by the biryanis of India, calls for roasted, crisp-skinned Cornish game hens. They're perched on an aromatic, delicately spiced mix of couscous, yellow split peas, and baby spinach.
Get the Chicken Makbous Recipe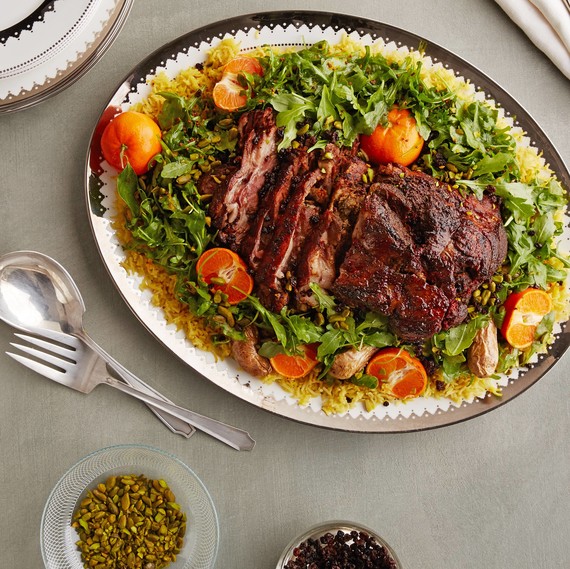 2. Lamb Ghouzi
This festive dish traditionally calls for a whole lamb, Martha scales it down by using lamb shoulder. Three different cooking methods -- it's seared, braised, and roasted -- make the meat incredibly tender and juicy.
Get the Lamb Ghouzi Recipe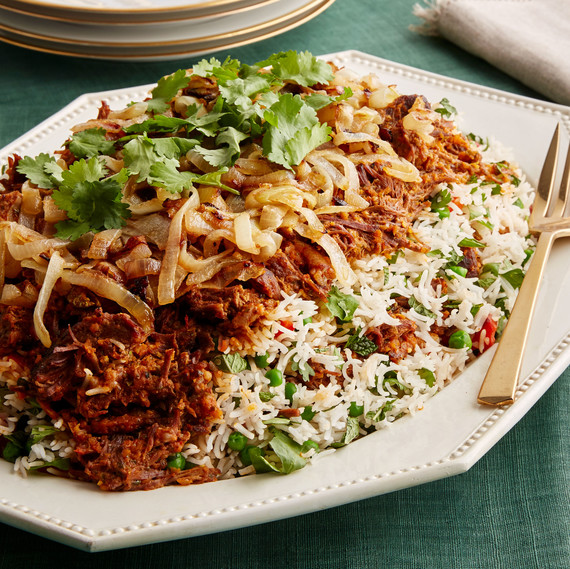 3. Beef Biryani
It's all about timing in this striking dish. Get your short ribs simmering on the stove, then make the basmati rice, spiced tomato sauce, and caramelized onions in the meantime. Layer everything just before serving.
Get the Beef Biryani Recipe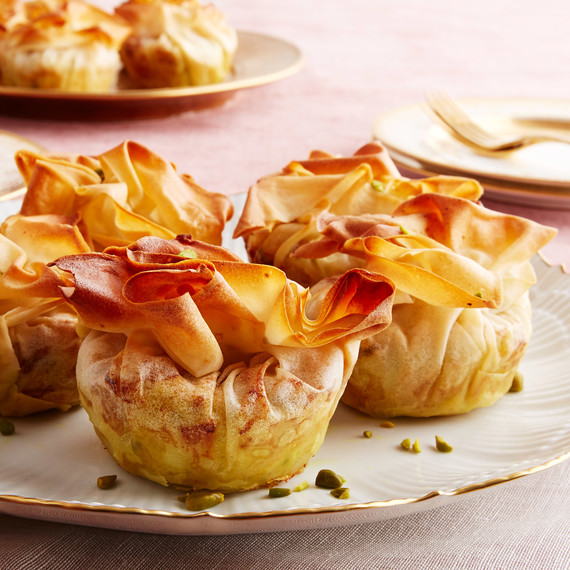 4. Al Mansaf
Named for the large tray on which it's served, this popular Saudi Arabian dish typically pairs a base of thin bread with mounds of spiced rice and lamb cooked in yogurt. Martha mixes things up by swapping in chicken thighs and stuffing the meat-and-rice mixture in spring roll wrappers. The bundles are then baked until golden brown and irresistible -- your guests are going to love cutting into these!
Get the Al Mansaf Recipe
"Martha Stewart's Cooking School" season 5 airs on PBS stations nationwide (check local listings).