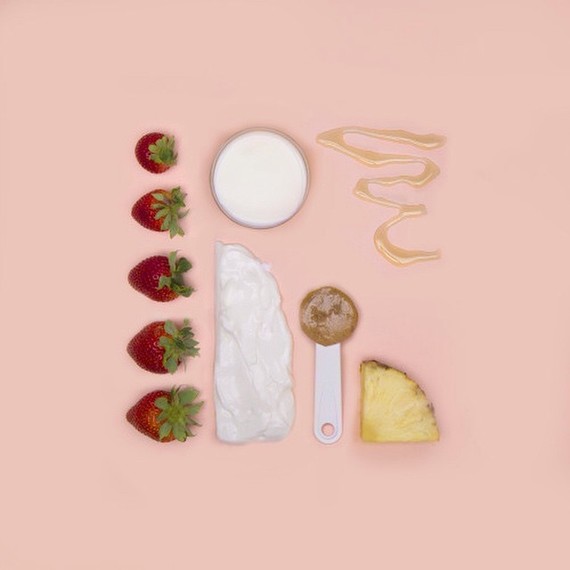 For some, a smoothie is just a smoothie. For Hedvig Astrom, these blended beverages are a chance to play with colors -- every Pantone shade to be exact. 

 
"I've always been a fan of smoothies. I'd make them for snacks or after working out," says the New York-based art director, who launched her @pantonesmoothies project two years ago. "But when I realized I could change the colors just by adding a few more raspberries or some spinach leaves, I realized the blender was kind of like a paint bucket!"
With access to to an art library at her job, Astrom began flipping through books of Pantone color swatches, picking out her favorites, and challenging herself to match the shades in the form of smoothies. "I wanted to see how precise I could be," she says. Soon, she was hooked.
Though the creation process is mostly trial and error, Astrom explains there's still a systematic element to it. "I have a good idea on how to get some base colors, from all the smoothies I've made, but I often still write everything down." For example, she notes what kinds of colors adding different ingredients will result in. "Strawberries are a bit more pink, but cherries make it dark red," she says. "To lighten, you can add milk or tofu -- yeah, I thought adding tofu at first was strange, but it's actually quite tasty!" 
(Blend: This Ultimate Superfood Smoothie)
Her favorite colors to work with? "Pinks always turn out delicious, and there's so many shades to play with, from strawberries and cherries to raspberries and beets." And her favorite tasting creation so far? Astrom liked the white one best: "It's more of a dirty white really, like an ivory. In that one, I used soy milk, tofu, honey, banana and peanut butter." 
She'd love to master every color, ("one day, maybe -- there's just so many!"), but for now, Astrom says her goal is to craft enough colored smoothies to publish a book: "Maybe a coffee table book, or even a cookbook."
Inspired to create a colorful and delicious drink? Try our rich hazelnut and chocolate nut butter smoothie, a sweet pick from food editor and Healthy Appetite host Shira Bocar: