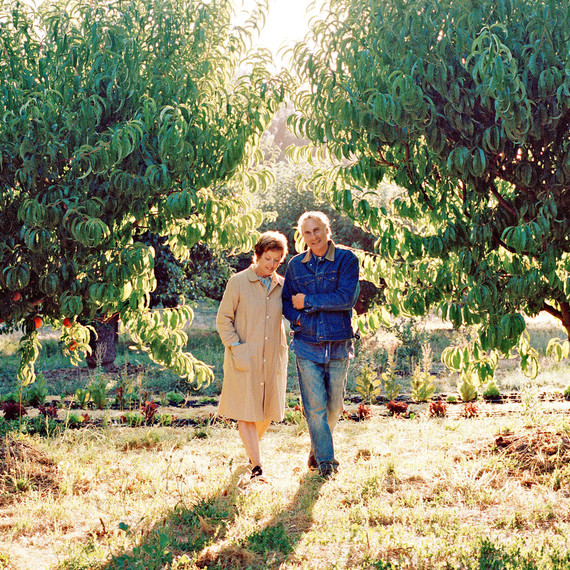 More than 20 years ago, Cindy Daniel and Doug Lipton took a big chance on a 15-acre plot in Healdsburg, California. They packed up their life and young boys in San Francisco and headed two hours north into Sonoma County, determined to fulfill a shared dream: Build a sustainable farm from the ground up. "It was a real tabula rasa when we arrived, just a field of grass," says Lipton, an environmental scientist with a Ph.D. in soil and water chemistry. The pair began their work slowly, first designing an elegant rammed-earth house with two-foot-thick walls and radiant heat to keep it warm in winter and cool in summer. Then they started cultivating the land, which they aptly named HomeFarm.
The first few years, they grew only cover crops, like nitrogen-fixing vetch and fast-growing barley, to enrich the soil. Then they enhanced the natural contours of the ground to divert water runoff into two creeks that flow through the property, and planted an orchard of tiny one-year-old whips of peaches, plums, pluots, apples, grapes, and olives; small starts of perennials; and a walled kitchen garden. Over the years, they've added several growing fields.
In 2013, they opened Shed, an award-winning market, locavore restaurant, and community space in town, where they host lectures and workshops on everything from cheesemaking to vermiculture compost. "HomeFarm is so woven into Shed," Daniel says. All employees are invited to spend time there, picking and snacking their way through fragrant fields buzzing with bees and pollinators, for instance, or chatting over a tisane brewed from lemon verbena harvested that morning. At least once a week, Shed's executive chef, Perry Hoffman, comes to taste, gather, and plan. "The farm writes the menu," he says.
Get a Taste of Shed with These Divine Summer Recipes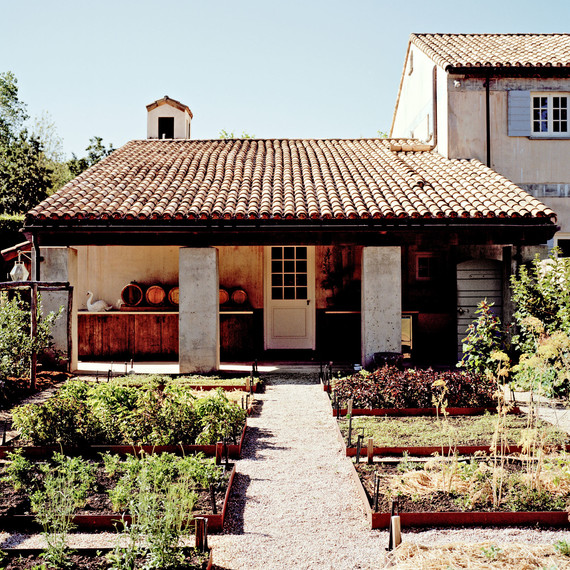 Just as the farm inspires the kitchen, the kitchen inspires what grows on the farm. Daniel, Lipton, and Hoffman pore over seed catalogs to find surprising things to plant: Malabar spinach, sour-gherkin cucumbers, and the Mexican aromatic papalo (a native herb similar to cilantro) are recent experiments. "Every season, we take a risk," Hoffman says, and that allows him to create an ever-changing mix of innovative dishes. "There is a clarity and complexity to his food," Daniel says. "It just feels good to eat."
Life for Daniel and Lipton is rich and cyclical thanks to HomeFarm, where fresh produce becomes kitchen waste from Shed that is turned into compost, which then fertilizes the next round of crops. "I love waking up when the sky is blue and sunny, and I love it when it's cloudy and the rains are about to come," says Lipton. "This is our labor of love."
Try Our Other Outdoor Entertaining Menus:
A French-California Supper from Designer Clare Vivier
A Maine Locavore Dinner from Chef Erin French