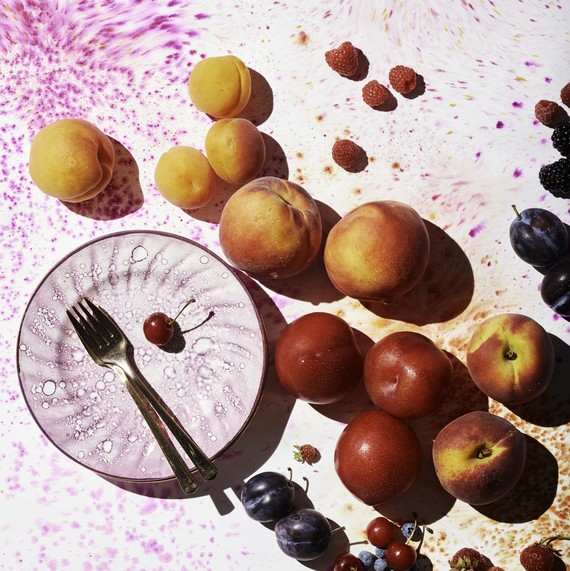 It's that moment we've all been waiting for, when gardens and greenmarkets burst with everything plump, colorful, and sweet. Celebrate summer's bounty with our recipes, which shine a light on berries, cherries, peaches, and plums. Pick one that appeals to your palate, but feel free to substitute whichever fruit strikes your fancy -- just pop in whatever's most plentiful.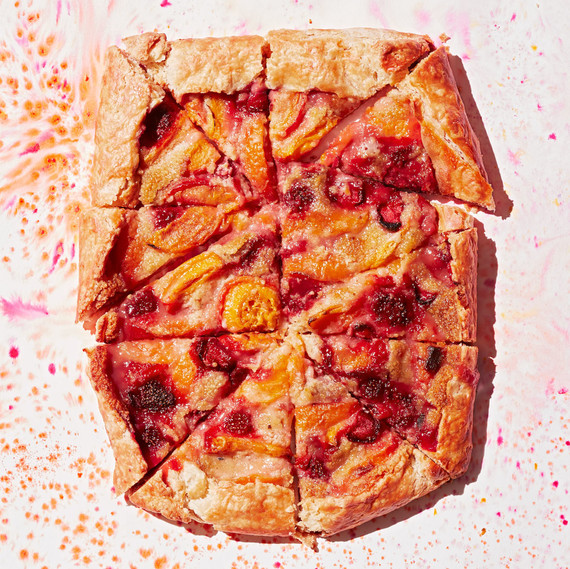 1. Apricot-and-Strawberry Galette
This free-form galette is as relaxed as a summer Friday. Spread a round of crust with hazelnut frangipane and scatter ripe apricots and strawberries on top, then fold in the sides of the pastry for a rustic look. Frangipane is usually made with ground almonds, but we replaced them with hazelnuts, and pumped up their flavor with Frangelico, a hazelnut liqueur. If you swap in cherries or mixed berries, hew to tradition with almonds, and replace the Frangelico with rum.
Get the Apricot-and-Strawberry Galette Recipe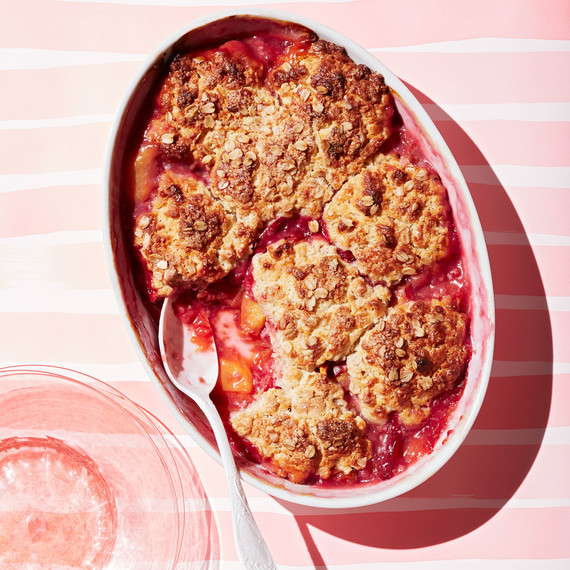 2. Peach-and-Raspberry Oat Cobbler
To update -- and add some substance -- to cobbler, mix oats into the biscuit dough; they provide a nubby, satisfying texture and richer flavor. These one-bowl drop biscuits come together quickly, and cream makes them tender. Our vivid peach-raspberry combo was inspired by peach melba, but pitted sour cherries are lip-smacking in early summer, as are sliced plums and nectarines later in the season. Spoon the cobbler into bowls, then pour some heavy cream on top.
Get the Peach-and-Raspberry Oat Cobbler Recipe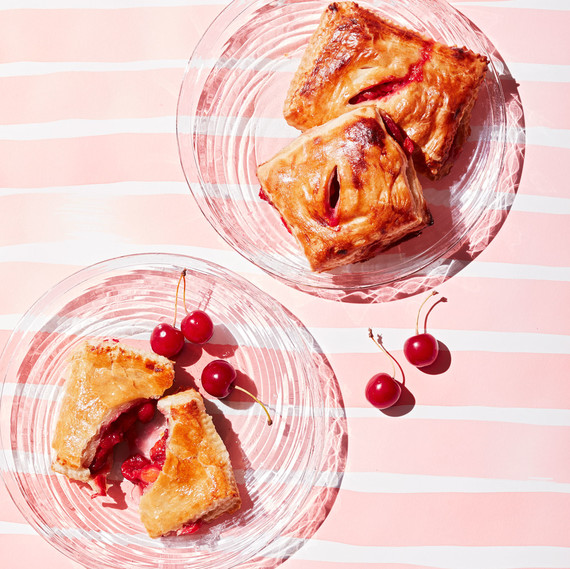 3. Cherry-and-Cream-Cheese Hand Pies
Two fillings -- a tart cherry compote and a dollop of sweet cream cheese laced with coconut and lime -- mean double the deliciousness. it's like a cheese Danish and a cherry pie went on a tropical summer vacation together. For an equally bright-tasting alternative, use strawberries instead of cherries, and orange juice instead of lime juice.
Get the Cherry-and-Cream-Cheese Hand Pies Recipe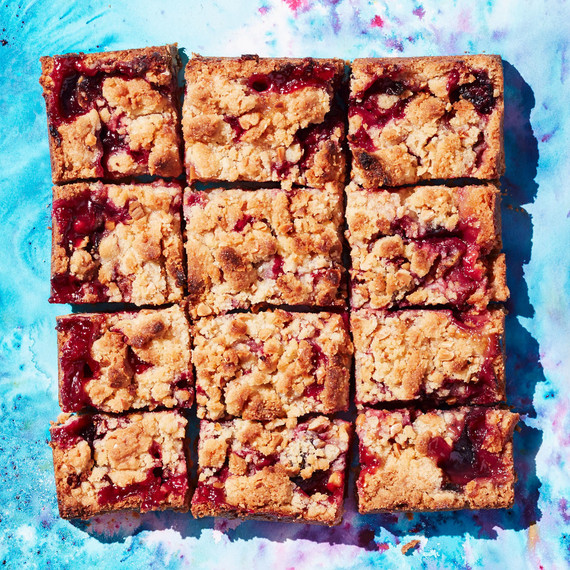 4. Plum-and-Blackberry Cornmeal-Almond Crumb Bars
Subtle savory notes -- of black pepper in the filling and cornmeal in the crust -- give these bars a refined, grown-up sensibility. The pepper also blends with the dark, rich plum-blackberry filling to create a flavor almost like wine. If you can only find super-tart blackberries, sweet blueberries are a good alternative.
Get the Plum-and-Blackberry Cornmeal-Almond Crumb Bars Recipe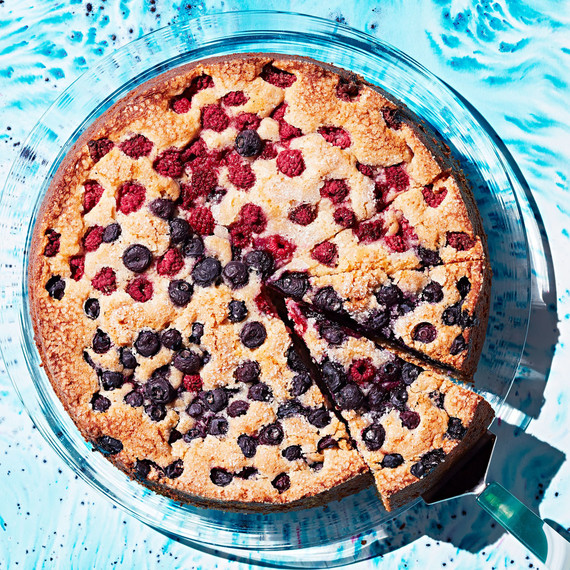 5. Bourbon-and-Brown-Sugar Cake with Berries
Settle onto a porch with a pitcher of iced tea and this beauty. The bourbon and brown sugar in the batter give it a caramel-like complexity. And the fruit on top is finished with a generous sprinkle of coarse sugar -- so when baked, it's like a big, crunchy muffin top. We love the simplicity of these ingredients, but the recipe works well with peaches and rum, or apricots and kirsch, too.
Get the Bourbon-and-Brown-Sugar Cake with Berries Recipe
Watch Sweet Talk host Lindsay Strand demonstrate how to whip up this spectacular summer cake: