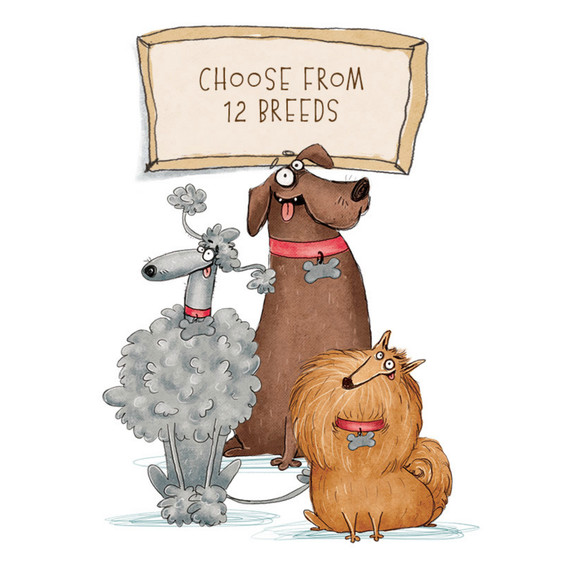 We already know how our dogs tell us they love us (and our cats, too) — but if you're seeking more insight on just what Kibbles is thinking, seek no further. Brought to you by author Maia Haag, co-founder and president of the largest personalized publisher in the United States, "If My Dog Could Talk" is not your typical book about a dog.
"If My Dog Could Talk" is illustrated and rhymes, and dog owners can customize the drawings to look like their pooches. The funny story is told from the dog's perspective, which makes it the perfect gift for mothers educating little ones on a family pet.
[LEARN MORE: The 4 Things Your Dog Wants You to Know]
Altogether, there are 12 dog types plus four color options. You can even honor your pup by personalizing the dedication page, in which you're given the option of typing a personal message and uploading a picture of your furry friend (aww). Let's face it — this is even better better than a photo of Fido in a frame.
Best of all, "If My Dog Could Talk" is partnering with non-profits across the nation that represent dogs, and proceeds of sales will go toward the organizations. You'll feel good about where your dollar is headed.
The book is $30 plus shipping, and is set to release on June 22. Check back here on this date to order your customized copy. (And give your dog an extra hug today.)
Have dogs of your own? Watch how to clean a pet bed: