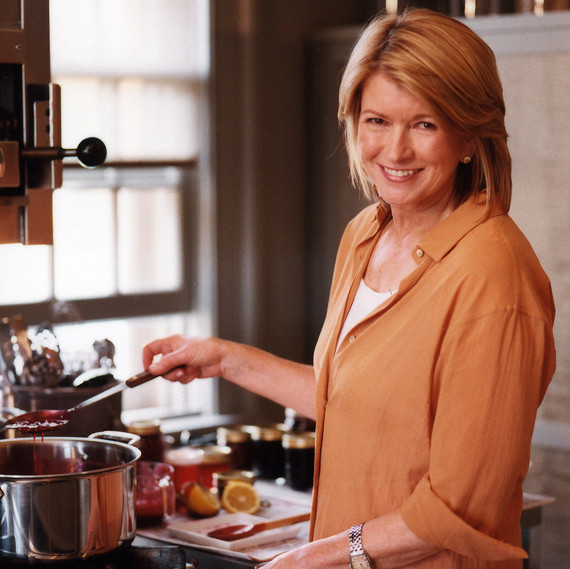 How many of you have read the cookery books of Jane Grigson or Elizabeth David and discovered the incredible recipes for preserves and soft-fruit jams and jellies? And how many of you have heard of a woman named Christine Ferber, of Niedermorschwihr, a village in Alsace, who makes some of the most delicate, tender, and subtle confitures I've ever tasted in her small shop, Au Relais des Trois Epis? And who among you has tried the incredible artisanal jams that come from Sicily (blood orange) or Devon (raspberry or blackberry) or Corsica (lemon marmalade) or Provence (chunky apricot)? If you haven't savored the best jams and jellies atop yogurt, or sandwiched between two slices of great country bread with butter, or slathered on a warm croissant, get out your pots, pans, canisters of sugar, Mason jars, jam pots, jam-pot covers, screw rings, lids, and labels, and start mashing berries and pitting stone fruit.
There are many excellent recipes to be found, but once one has mastered proportions of fruit to sugar and cooking times, one can invent and alter and experiment freely with rarely a mistake. If a jam is a bit too soft, spoon it onto cottage cheese, or cook it down a little and use it, strained, as a glaze for an apple tart. And remember, jelly does not have to be just sweet; it can be minty to eat with roasted lamb, or peppery to eat with soft cheese and crackers, or firm -- almost a paste -- to eat with cream cheese.
I started making preserves at a young age. We would go as a family to pick berries and fruits at local orchards and farms in New Jersey and Long Island. Mom was a really good jam maker, and she showed me how to extract clear juice using a jelly bag (for years ours was a cloth diaper), and how to pit and cook small damson plums from the neighbor's tree and turn them into my favorite sweet-tart jam.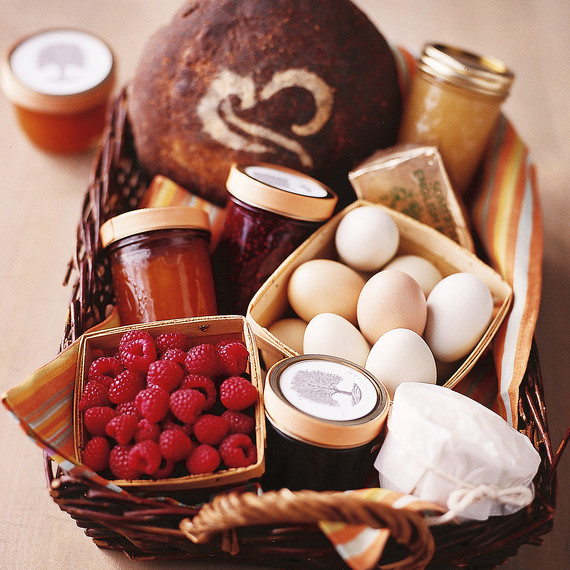 When I married and began growing all sorts of fruits and berries, I made lots of jam, enough for my own table and to give away. I used my red currants for the clearest ruby-red jelly (strained through a thick felted-wool bag I found in England), my white currants for an indescribably delicious jelly, and my quinces for pale-pink jelly. I loved making blackberry, crab apple, elderberry, mulberry, and raspberry jams; red-pepper jelly and Concord grape jelly; and Seville orange marmalade, too. I tried different techniques: using pectin, not using pectin, using quince or apple or gooseberry juice as pectin, longer cooking, shorter cooking, more sugar, heated sugar, less sugar. I found my preferred methods, some of which I share here.
Years ago, we invited pastry chef and jam maker Christine Ferber to our Connecticut television studio to show us how she makes her confitures. We learned her techniques for confiture de mirabelles (small yellow plums) and framboises a la violette (raspberries with violet essence). We were introduced to her first book on the subject, "Mes Confitures," and have enjoyed many of her recipes ever since.
I collect vintage French jelly jars, beautifully shaped, heavy glass jars thumb-printed on the sides. They do not have tops, so I cover them with melted paraffin and cellophane jam-pot covers held tight with rubber bands. I use these jars just for preserves for my own consumption, and use half-pint Mason jars with screw rings and flat lids for gifts and storing. All my tools have been carefully collected -- the shallow steel pots, the funnels with wide holes that fit into the jars, jelly bags, and more. I love experimenting with a variety of new flavors and combinations. Once the bushes and trees are laden with ripe fruits, I will be at the stove, stirring and skimming and filling and labeling. I hope you will be, too.