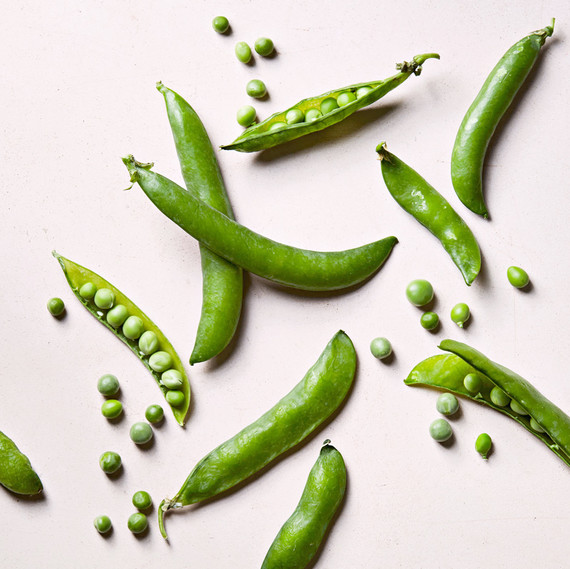 English peas may look all sweet and innocent, but they're powerhouses in the nutrition department: Phytonutrients provide antioxidant and anti-inflammatory benefits, the combination of protein and fiber helps keep you fuller longer, and the little legumes even deliver vitamin C. They're also tender and delicious -- especially when eaten within a few days of picking, before their sugars turn into starch. Look for plump bright-green pods at the market and don't forget this pro tip: 12 ounces peas in their pods = 1 cup shelled peas. Here's how to make the most of these nutrient-packed vegetables.
How to Prep
1. SHELL
Snap off the tip at the stem end, and pull the string down the spine of the pod. Run a finger along the inside to pop out the peas.
2. BLANCH
Boil in salted water until bright green and tender, 2 to 3 minutes. Drain.
3. SERVE OR SHOCK
Toss warm peas with butter, salt, and pepper and eat them as a side right away, or rinse with cold water to stop the cooking and pat dry. Now they're ready to be used in the first two dishes below. You can keep blanched, shocked peas in an airtight container for up to 3 days.
More Peas, Please: Our Favorite Recipes
Whether spread on top of a light, citrusy toast; tossed with asparagus and mint; or grilled for an edamame-like snack, peas sparkle in summertime dishes.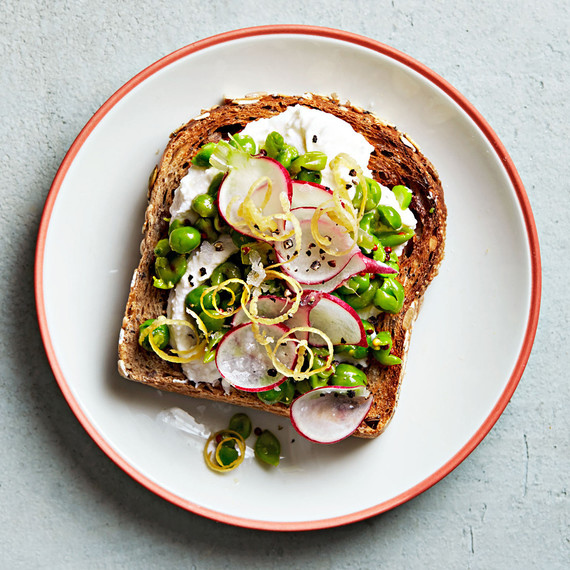 For Lunch: Pea and Ricotta Tartines
You'll forget all about avocado toast once you try this irresistible combo of creamy ricotta, lemony pea mash, and crunchy radishes.
Get the Pea and Ricotta Tartines Recipe
With Dinner: Pea and Asparagus Salad
Pair peas with another seasonal favorite -- fresh asparagus. Keep it raw for a crisp-tender bite and toss with fresh mint, toasted almonds, and a rice-wine vinaigrette.
Get the Pea and Asparagus Salad Recipe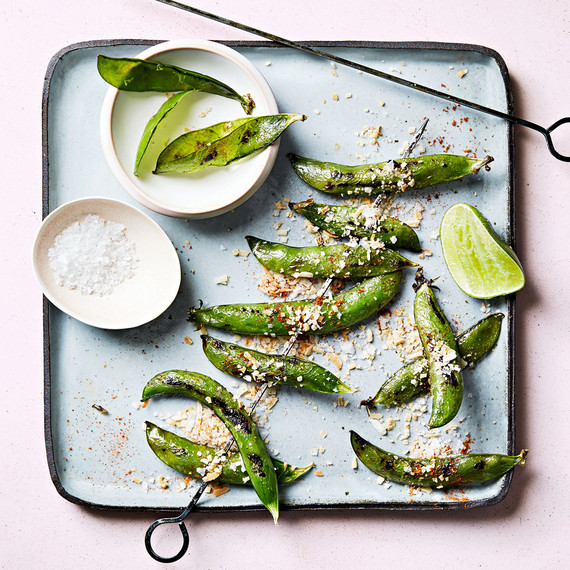 As an Anytime Snack: Grilled Peas with Toasted Coconut
Move over edamame, there's a new addictive vegetable in town! Give unshelled peas a quick turn on the grill, then serve warm, topped with toasted coconut, cayenne, flaky salt, and lime.
Get the Grilled Peas with Toasted Coconut Recipe
Bonus Tip: How to Eat Peas Year-Round
To eat your peas outside peak season (which ends in early summer), go ahead and buy frozen ones; they're picked at their sweetest and retain all their health benefits. To thaw, place in a colander in the sink and run cool water on top.
Get Our Best Frozen Pea Recipes