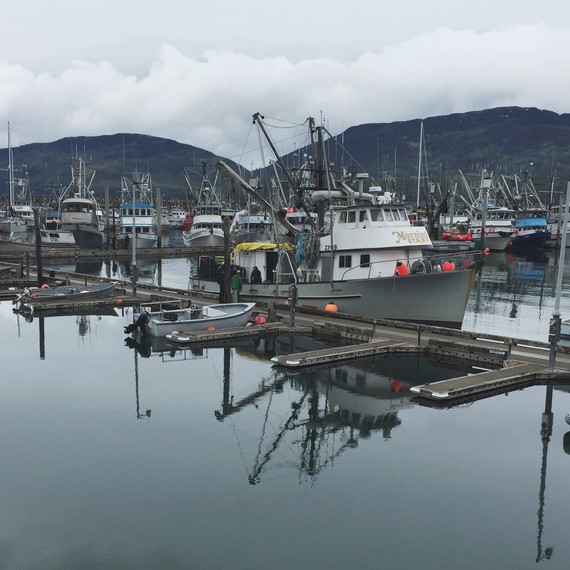 June showed up and brought with it a summer in full swing to our coastal community in south central Alaska. Cordova is home to two large harbors, a working waterfront alive with movement. The harbor buzz has magnified with more fishermen pouring into town in the last few weeks, gearing up to harvest all five species of Pacific salmon that will be returning to Alaska's rivers throughout the course of the summer. To the west of Cordova is Prince William Sound, a region abundant with wild pink and keta salmon. Those fisheries kick off soon and with it, salmon season across the state of Alaska comes to life. Hundreds of fishermen closely tied to these wild sea creatures are gearing up, ready to work and bring sustainable protein to your plate. 
Learn More About Nelly and Michael Hand of Drifters Fish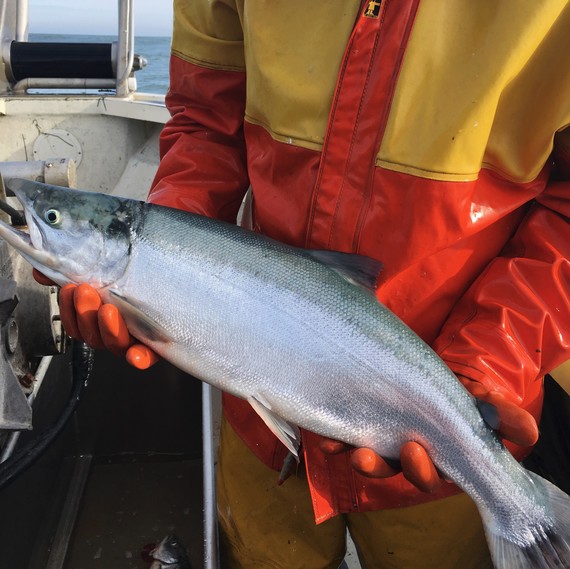 In our fishery on the Copper River Delta, we've been fishing twice a week for the past month. Every Monday and Thursday we've been given the opportunity from the Alaska Department of Fish and Game to go out and harvest in a time window that's been deemed sustainable for the health of the fishery.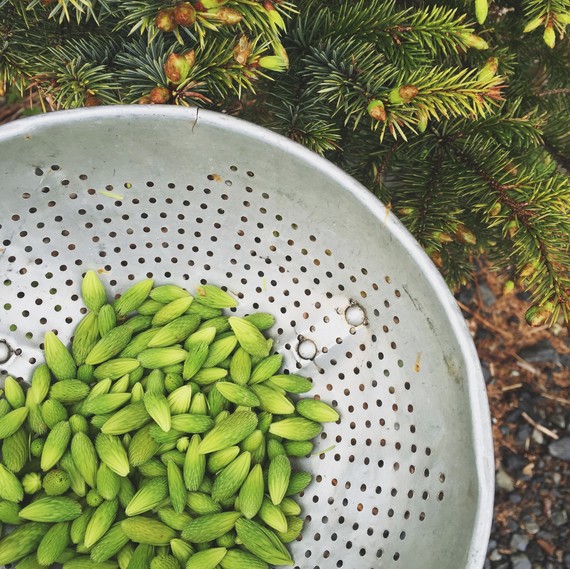 In between fishing out on the water, we've had days back home in the harbor, and time to mend holes in the net, keep the boat maintained, and catch up with friends. There are big mountains to hike around town and a bounty of wild food to appreciate. The blueberry bushes that line the hiking trails are starting to blossom, and wildflowers are shooting up everywhere. Spruce tips are just beginning to emerge in the forest, a vibrant edible ingredient with a citrusy flavor. I've been harvesting the new growth off of sweeping spruce branches from trees growing in the area. The soft, delicate spruce tips are incredibly fragrant and add a delicious flavor when paired with wild salmon. Spruce-cured salmon lox or spruce tip-infused sea salt for grilled salmon are some of my favorite ways to use what I've harvested. 
Ready for Smoked Salmon? Here Are Our Favorite Appetizer Recipes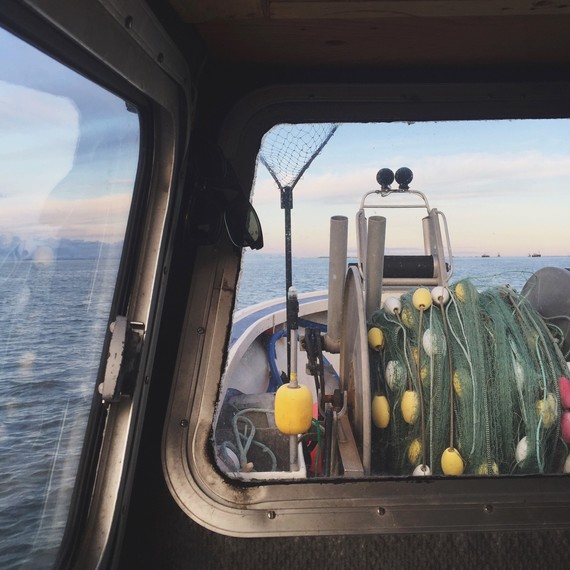 The days are getting longer here in Alaska; there's been just a moment of twilight around 1 a.m. before it starts getting brighter again. We'll be savoring every minute; harvesting, feasting, and trying to squeeze in changing the boat's engine oil.
Follow Nelly and Michael's fishing season, they'll be sharing their stories with us every Thursday here on marthastewart.com