Kebabs have a lot going for them -- they're easy to make, quick to cook, and most importantly, fun to eat! Martha's new favorite recipes are no exception. They rely on a range of different proteins, including steak, lamb, and chicken, as well as a variety of Arabian Gulf ingredients, from pomegranate molasses and tamarind to tahini and yogurt. The result? Big flavor with minimal effort. Get a sneak peek at the recipes below, and don't miss the new episode of "Cooking School" this weekend.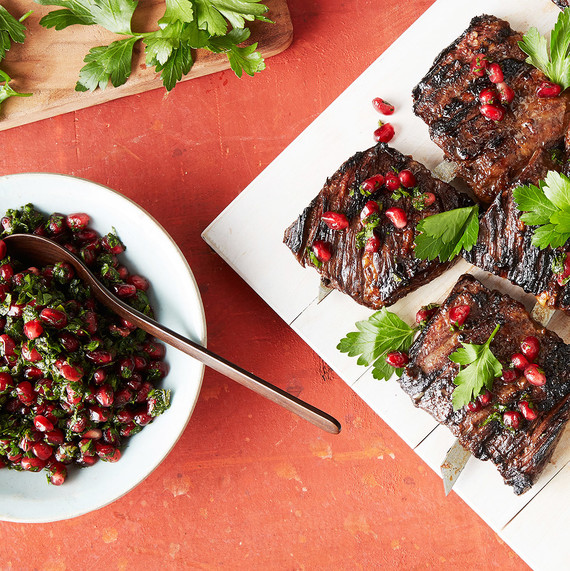 1. Pomegranate Skirt-Steak Kebabs
Jewel-like pomegranate seeds join fresh parsley and lime in a lively relish for these juicy steak kebabs marinated with pomegranate molasses, honey, and Dijon.
Get the Pomegranate Skirt-Steak Kebabs Recipe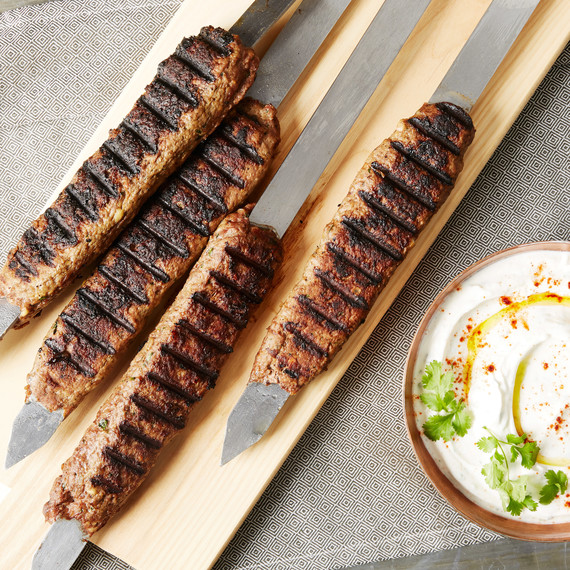 2. Lamb Kebabs with Yogurt-Cilantro Sauce
White bread soaked in milk keeps these ground-lamb skewers incredibly moist. Serve hot off the grill alongside a cooling cilantro-flecked yogurt sauce.
Get the Lamb Kebabs with Yogurt-Cilantro Sauce Recipe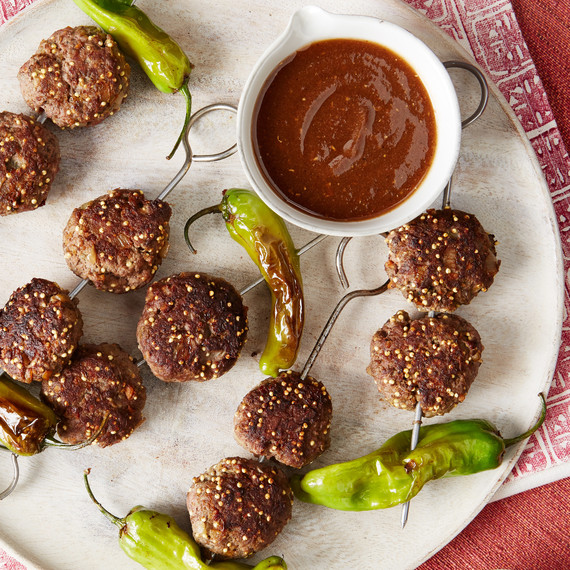 3. Beef, Mushroom, and Millet Kebabs
Millet adds texture to these beef-patty skewers, while creminis up the umami factor. Mild shishito peppers and two dipping sauces -- tamarind-coriander and lemon-tahini -- complete the dish.
Get the Beef, Mushroom, and Millet Kebabs Recipe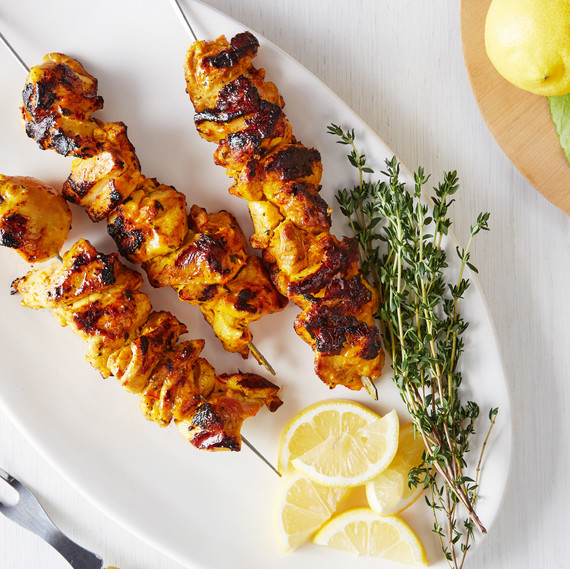 4. Saffron-Yogurt Chicken Kebabs
The quartet of spices in the yogurt marinade for these chicken-thigh kebabs -- saffron, paprika, turmeric, cayenne -- not only infuses the meat with a smoky, pungent flavor, but it's also responsible for the skewers' brilliant orange hue.
Get the Saffron-Yogurt Chicken Kebabs Recipe
"Martha Stewart's Cooking School" season 5 airs on PBS stations nationwide (check local listings).