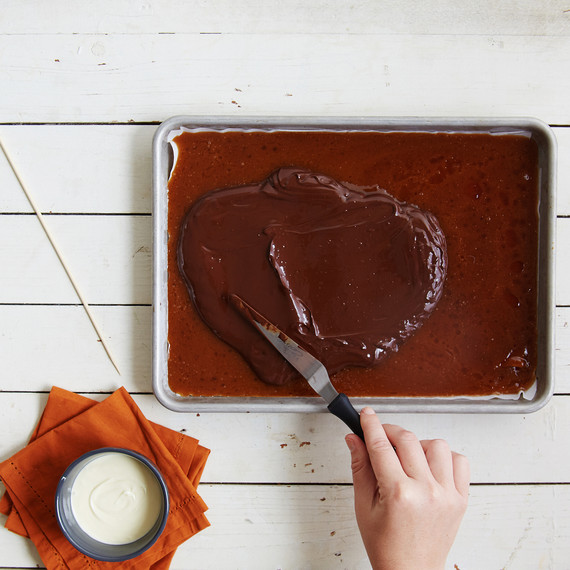 Turn your toffee into a deliciously spooky treat by adding white chocolate ghosts. It is easy to make, and this ghost toffee is sure to be a hit at any Halloween party. Brandini Toffee is a great choice for this project; just omit the almonds that are sprinkled on top.
You will also need:
4 ounces white chocolate
Wooden skewer
Coconut oil
1. Prepare toffee following Brandini Toffee recipe. Once toffee has cooled slightly, reserve 1 to 2 tablespoons of dark chocolate to make ghost faces, then pour remaining melted dark chocolate over it, spreading evenly to cover.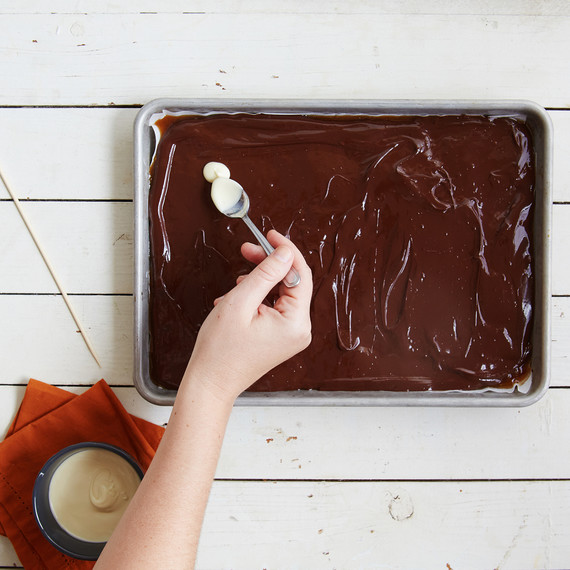 2. It is time to add the ghosts! Melt the white chocolate, then spoon a small dollop (about 1 teaspoon for smaller ghosts or 1 tablespoon for larger ghosts) of white chocolate onto the dark chocolate. Make sure each ghost is at least 1 inch from the sides of the pan.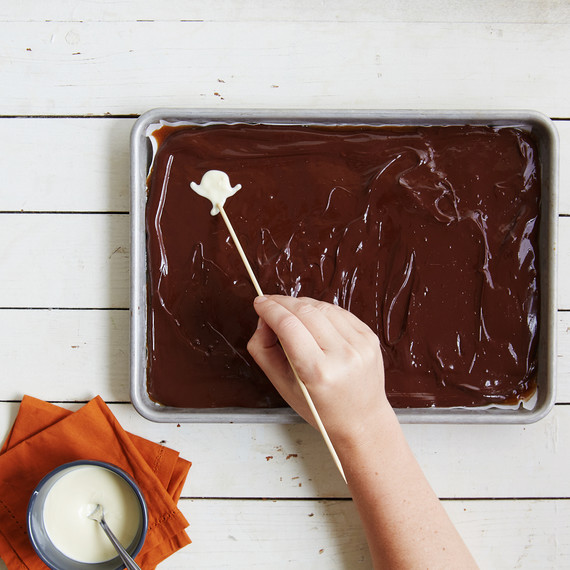 3. Using the flat, round side of a wooden skewer, gently drag white chocolate into a ghost shape, making the body and arms. If you do not have enough white chocolate to drag, add a bit more at the base of the ghost body. Then continue dragging chocolate to make the ghost shape.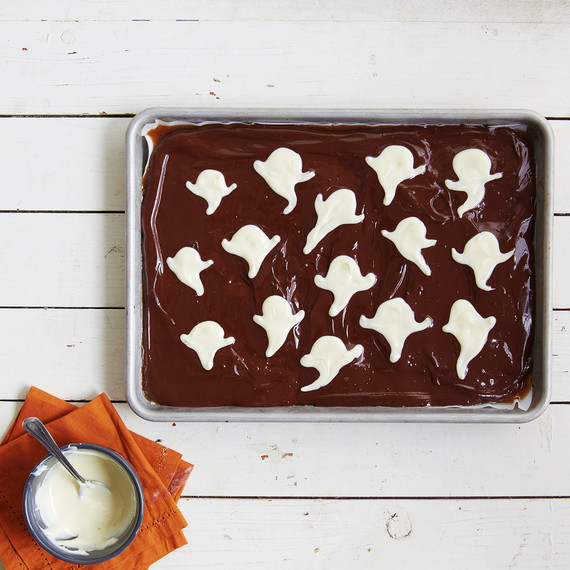 4. Repeat, adding dollops of white chocolate on top of dark chocolate to make ghost shapes all over the toffee. When adding dollops of white chocolate, leave enough space on all sides to account for each ghost's body and arms. Remember ghosts come in all sorts of different shapes and sizes, so have fun and be creative with your ghosts.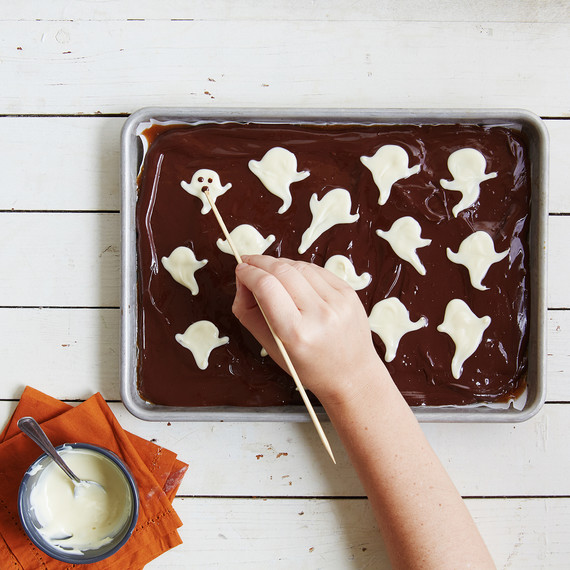 5. For ghost faces: Add about 1/4 teaspoon of coconut oil to remaining dark chocolate. Reheat chocolate, stirring often to incorporate the coconut oil. The coconut oil will thin the dark chocolate, making it easier to add faces to the white chocolate ghosts. Once dark chocolate is ready, dip the flat, round side of a wooden skewer into chocolate, then dot eyes onto each ghost. Use same method to add mouths to ghosts -- or flip wooden skewer over and use pointed side to drag chocolate in more intricate lines.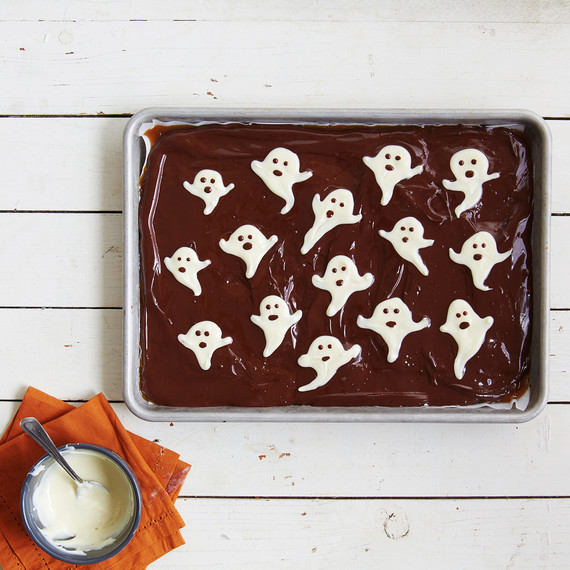 6. Boo! You now have deliciously spooky toffee! Once all ghosts are complete, transfer toffee to the refrigerator until chocolate has set, about 1 hour.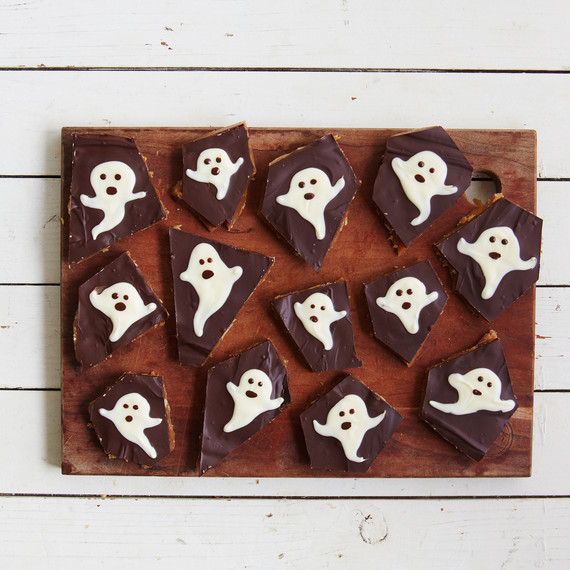 7. Using a small paring knife, carefully cut finished toffee around each of the ghosts into differently shaped pieces. Keep toffee refrigerated until ready to serve.
(SEE: Adrienne's Trick for Turning Any Pie into a Halloween Dessert)