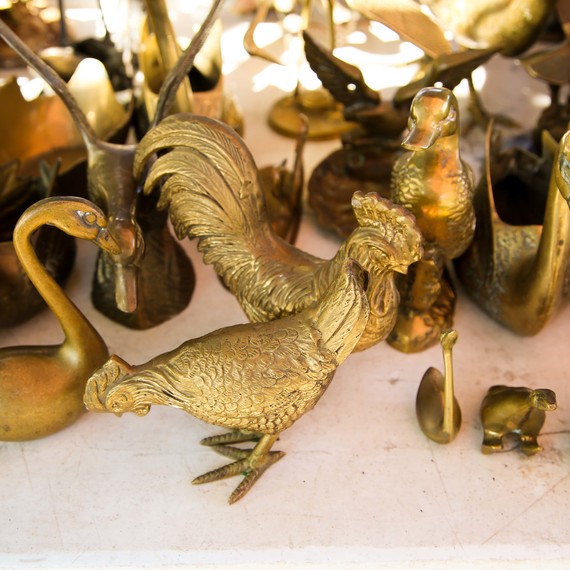 Is it the thrill of the hunt or the joy of the actually finding something to buy that brings us to flea markets? I have to say for me, the hunt is really where it's at! I have left many flea markets with not a single item and still had a great time, my mind full of inspiration and ideas. When I travel, I love to find a pop-up flea market in the area. Over the years, I have discovered that the flea markets that are open all of the time have higher prices and the items are not as special. After going to flea markets from Ohio to Paris, the one out my back door is actually my favorite: The Rose Bowl Flea Market in Pasadena.
After realizing how much money you can save and the amazing things you can find, my husband Matt has reluctantly become a flea market fan as well. We set our alarms early that second Sunday morning of the month, so early we can see our breath as we walk the dogs. As we drive down the freeway the 30 minutes it takes to get there, I often contemplate what we might find, and remember all the things we have found in the past. Over the years, we have quite literally furnished our house from this flea market: everything from our kitchen table, artwork, side tables, leather chairs, outdoor benches... I could go on for awhile listing the treasures. 
When you arrive, it is a bit of a circus. You have to park in the grass, buy a ticket (it is more expensive the earlier you go), go through a turnstile and finally, you arrive and get to hunting. This place is so big, we only see a third of it every time we go. I start in the antique area and walk to the end, snaking through the aisles. If you are into vintage clothing, it has its own entire section across a small bridge. I went once and got so overwhelmed, I had to buy one of those fairground lemonades just to recuperate!
[GO HUNTING: 7 Vintage Toys That Are Hot Collectibles Now!]
I like to set up a flea market bag with a measuring tape, bottle of water, and a stash of cash. (Trust me, you do not want to end up in the ridiculously long ATM line unless you find something really worth waiting for.) I recommend giving yourself a budget and then maybe add a bit of cushion, just in case. One thing to know is that the prices are negotiable. My best advice is don't be afraid to walk away, sometimes the dealer will give you the actual "best" price when they think they lost you.
[TRY THIS: 7 Easy Projects for Common Flea-Market Finds]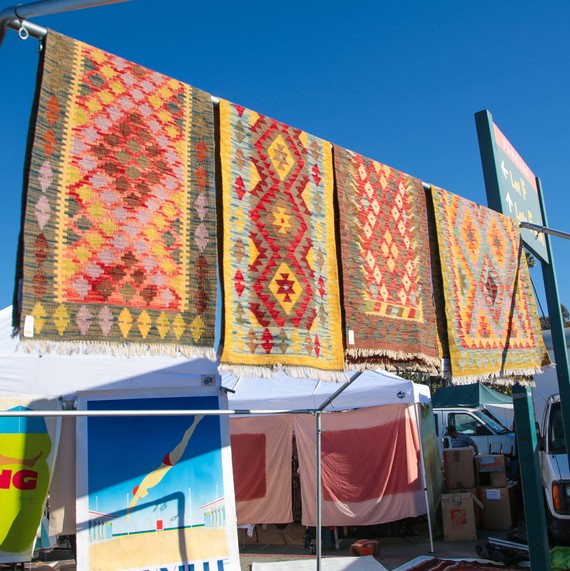 Some highlights from my last trip include these beautiful rugs that came in every color imaginable.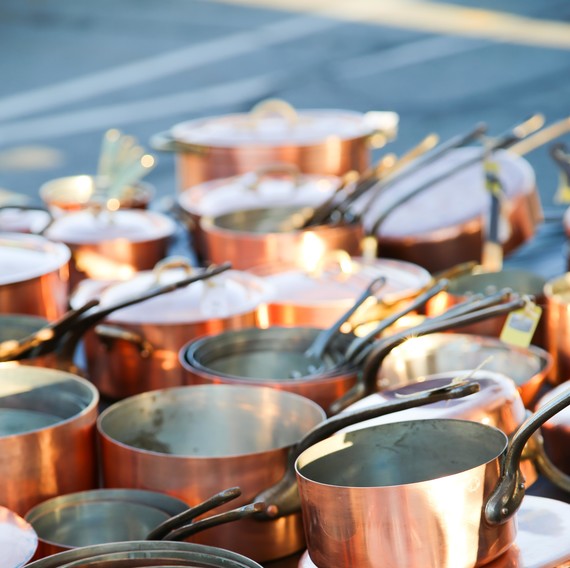 More copper than you could ever cook in at this booth. (I wanted it all!)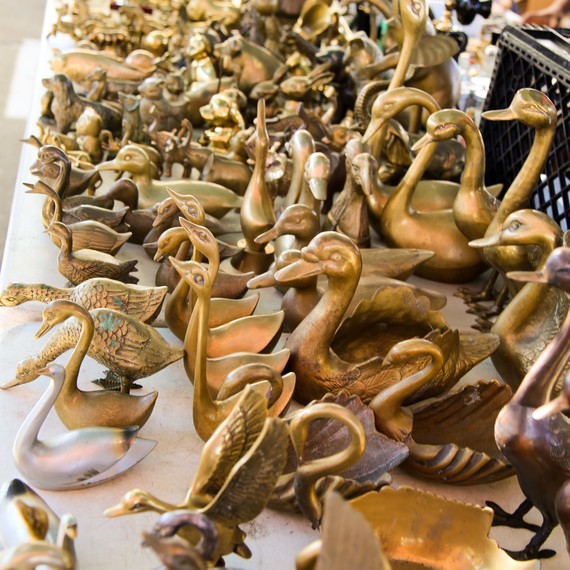 I found this really great brass horse that just had to come home with me.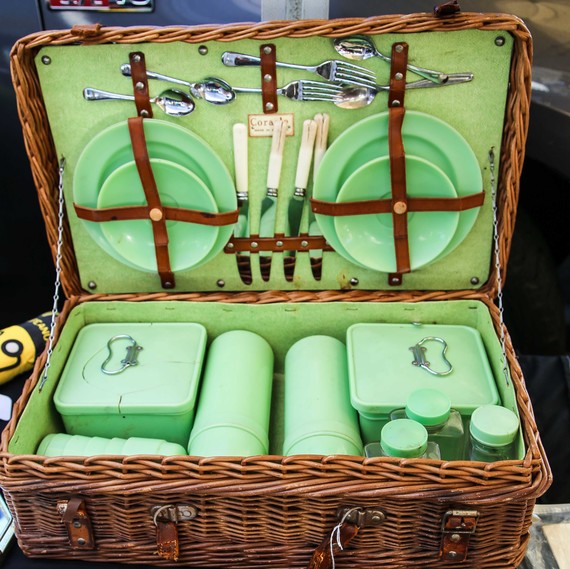 This picnic set made me want to find a perfect spot for blanket under a tree for some snacks and Champagne.
I hope this inspired you to go out and find a good flea market near you. It is just so fun and you never know what you will find. What treasures have you found at the flea?
Pick up some great fabric at the flea market? Why not upcycle it and create some fabric wrapped bangles: