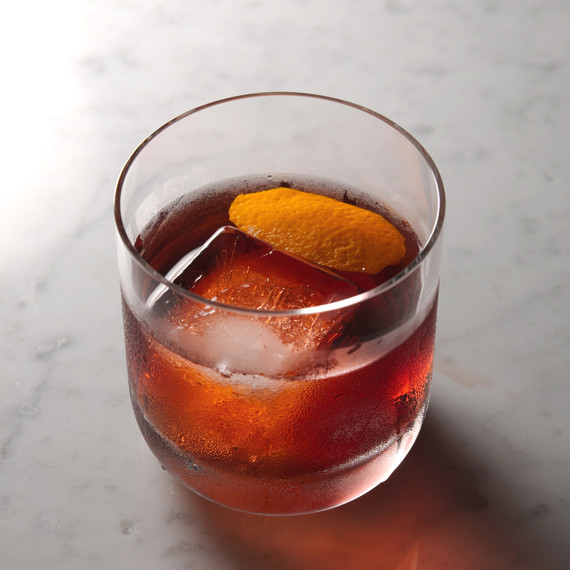 It's bitter and sophisticated (just like those who choose to drink it!). The Negroni is a classic cocktail that is easy to make at home. Just three ingredients, gin, Campari, and sweet vermouth, plus ice and a twist of orange. No cocktail shaker or special glass needed -- you make it in the rocks glass you drink it from. It's a drink that appeals on a hot summer day, one you can savor on a wintry night, and one that goes down nicely on a fresh spring evening like tonight, the first night of Negroni Week.
Get the Classic Negroni Recipe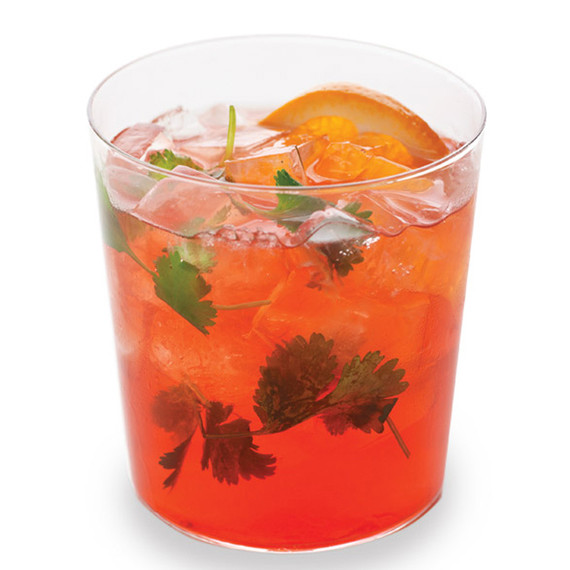 Cilantro Negroni 
Without juice or soda to dilute the booze, a Negroni packs a powerful punch. If you fancy something lighter tonight, try our Cilantro Negroni. This herby drink stars Campari but skips the gin and vermouth. It's similar to that other classic Italian drink the Aperol Spritz, but what makes it extra special and refreshing is the muddled cilantro. Yes, today is the day to master muddling, a key cocktail technique for extracting flavors and fragrant oils from herbs (used in the Mint Julep and Caipirinha). Muddling is done with a traditional bar tool called a muddler. It's similar to a mortar and pestle but gentler on delicate leaves. If you don't have a muddler, use the end of a wooden spoon.
Get the Cilantro Negroni Recipe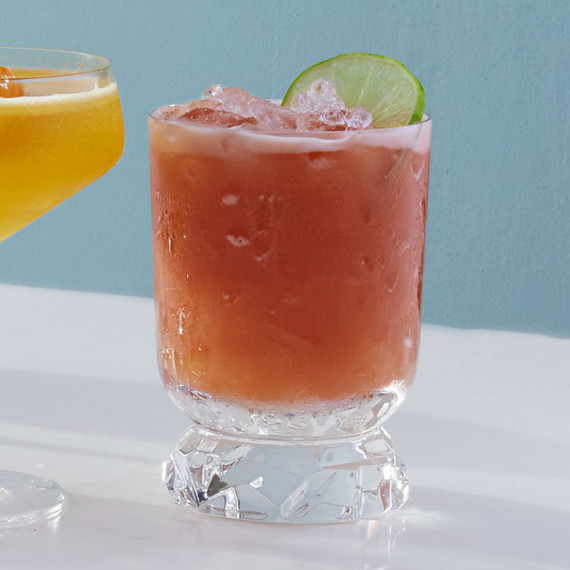 Kingston Negroni
Taking the Negroni into the Caribbean sun, this cocktail switches the gin for rum, the orange twist for a lime slice. The Campari and vermouth are still there but what really stands this drink apart is that it's thickened with an egg white which gives a marvelously creamy consistency. Get out your cocktail shaker and mix one up. 
Get the Kingston Negroni Recipe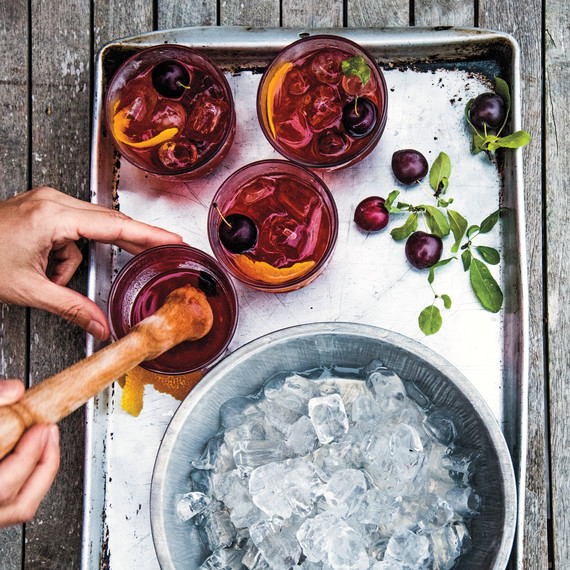 Plum Negroni
Some cocktail afficionadoes swap the classic Campari for it's slightly less bitter cousin Aperol when they make a Negroni, our food editor Shira Bocar is one of them. Her drink calls for cherry plums muddled in the Aperol and gin, with a little added sugar. Then the drink is finished with seltzer and garnished with a tiny whole plum as well as the usual orange twist. No vermouth is needed, you've got that super cherry-plum flavor.
Get the Plum Negroni Recipe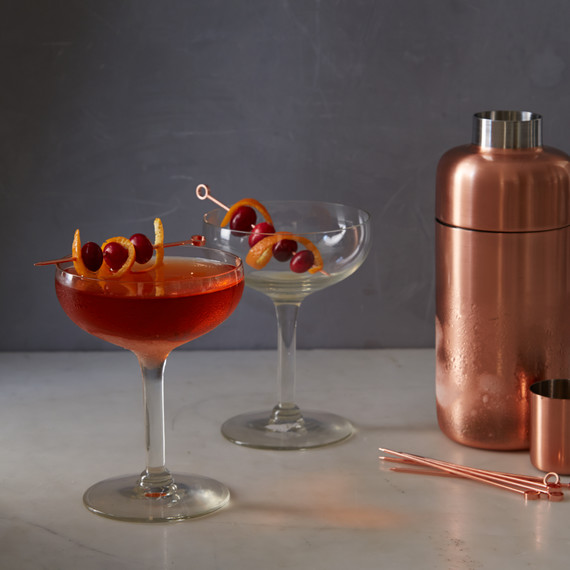 Aperol Negroni
One of our favorite cocktail mavens, Sas Stewart of Stonecutter Spirits also favors Aperol. She created this sophisticated Negroni riff just for us. It takes the drink up a level, using a coupe glass and requiring a cocktail shaker. Plus it calls for dry and sweet vermouth, as well as absinthe to rinse the coupe glass with. If you've been following along and making a Negroni a day, your cocktail skills are up to this challenge. You can tackle the garnish too: cranberries and a thin orange twist on a skewer. Right now, we'd go with cherries and the orange -- and we're sure Sas would be on board with that. She calls her magnificent drink 'Citrus Dreaming.' 
Get the Citrus Dreaming Recipe
If you love Negronis as much as we do, you'll appreciate the chance to think about them some more by watching how to make a classic Negroni. And then of course you'll reward yourself with one?!