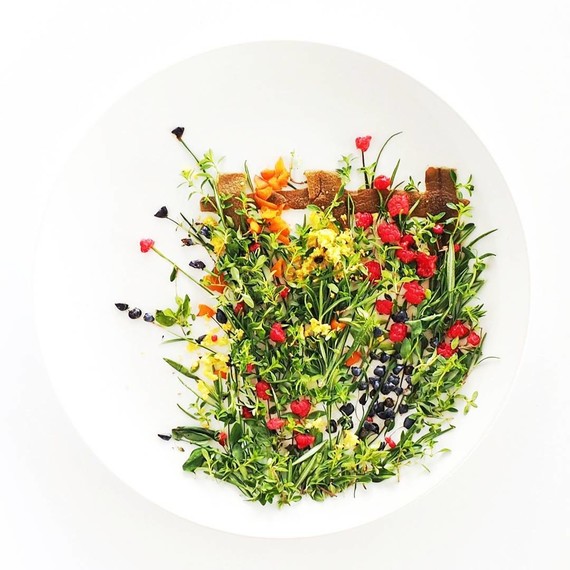 There's a lot you can do with food scraps. Artist (and huge Martha fan) Lauren Purnell is giving her leftovers a new life with beautiful, intricate creations. At first, you may overlook what her work is crafted out of. From rhubarb and radish spring blossoms to a field of wildflowers made from bits and pieces in her fridge, the Canadian says she's passionate about repurposing food while creating something beautiful and new. 
(LOOK TWICE: At These Food-Fashion Illustrations -- Is That a Kiwi Dress?)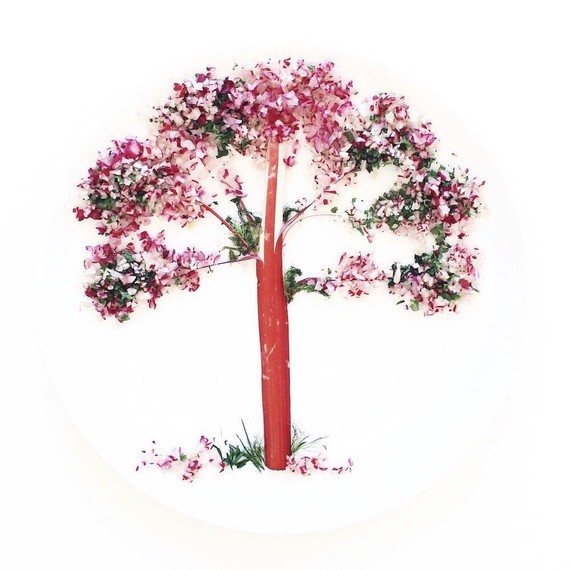 "It makes me think about things a little differently. Food can be more than just something you eat," says Purnell who started sharing her work on @culinarycanvas a few years ago, during her last year of college.

 
"I was at a friend's dinner party and it was an accident really! We had spaghetti carbonara, and after eating, I started pushing around the leftovers on my plate making a sort of tree shape," she says. "Just for fun, I took a picture of it and shared it with friends and everyone loved it! So, I decided to keep going."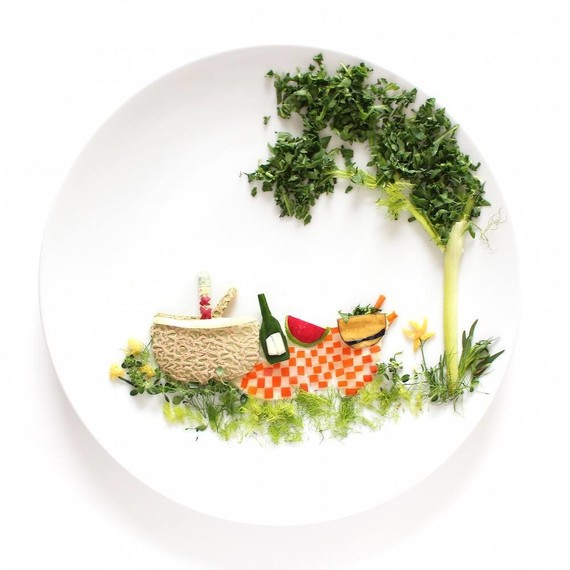 Purnell works as a creative strategist and makes new food art pieces during her free time. Often, her creations are inspired by nature. "Some of the best color and textures come from the parts of food we don't use, like the avocado peel or watermelon skin," she says.
(SEE: How One Artist Turns Colorful Food Scraps Into Cute Mini Art)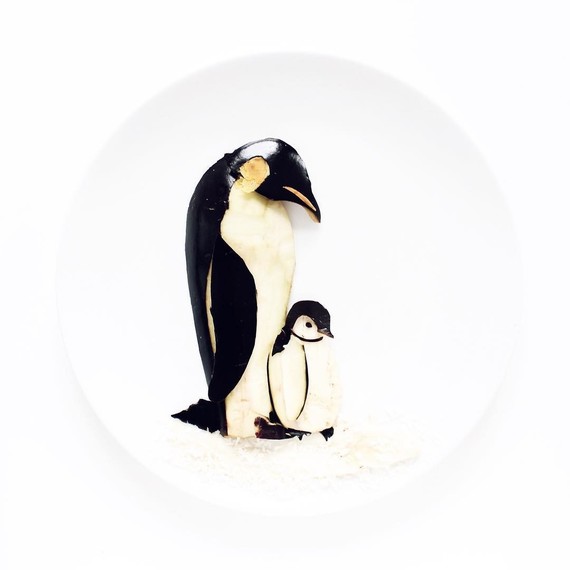 Some of her pieces, like the penguins, take natural shape from their food medium (eggplant in this case!) But for others, like the detailed picnic scene, she had to completely transform every peel and pit. "I like finding new techniques -- and using up everything."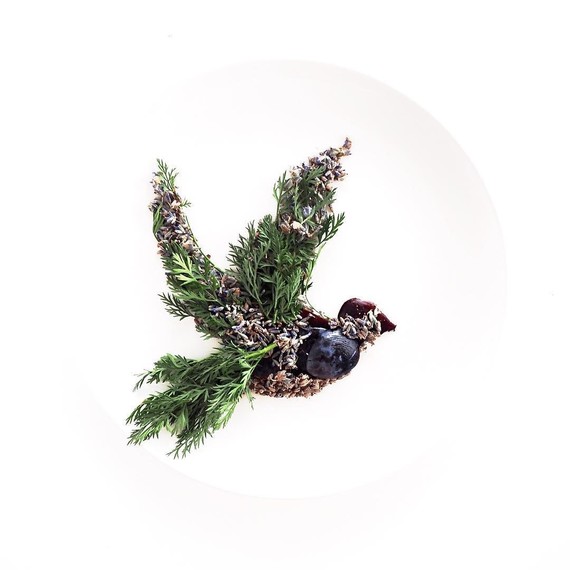 Purnell's creations are often not edible and eventually bound for the compost bin, but she hopes taking some time to appreciate them through art will inspire others to see food -- and all its scraps! -- in new ways. "Someone at work told me her son saw my creations and tried to make a face out of his breakfast the next morning. That made my day!"