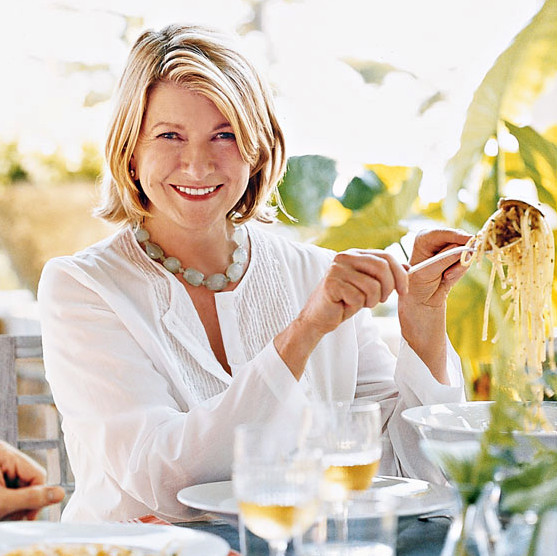 Simple. Fresh. Easy. Colorful. Healthy. These five words have become very important to me in the kitchen. The busier I am, the more creative I become -- especially when it comes to getting a meal on the table. Whether for lunch or dinner, a tasty and inventive pasta fits these five criteria perfectly. Each of the three recipes here uses a different style of pasta. You can try what I have suggested or substitute your favorites, or whatever you have on hand. (For example, my daughter, Alexis, will most likely cook with whole-wheat, farro, or spelt pasta.) Personally, I love to experiment with different shapes, and am often pleasantly surprised by a new texture or size.
Cheese is an important ingredient in these dishes too, and in each one I have used a type that works especially well with the vegetables called for: ricotta with tomatoes; feta with Swiss chard, capers, and anchovies; and fresh mozzarella with eggplant and peppers. It goes without saying (but I will remind you) that very good olive oil is essential, as are fresh herbs and freshly grated cheeses. I also add salt to the pasta's cooking water to impart extra flavor, and save some of the starchy cooking liquid to help create a silky sauce.
My garden is full of wonderful vegetables all summer long, and I try to use as many of them in my daily cooking as possible. I encourage you to do the same, whether you grow them yourself or shop for them at your local farm stand or garden market. I am already thinking about other combinations that may work well with tagliatelle, calamari rigati, and linguine. I dream of fresh clams in a white-wine sauce with lemon zest; or stewed okra and onions with lots of Parmesan cheese over spaghetti; or kernels of sweet corn with parsley leaves and cilantro, stewed in butter and poured over buffalo mozzarella melted on a mound of fusilli. As long as my five words are fulfilled, I know the outcome will be delicious!
Martha's Garden-Fresh Pasta Recipes
Pasta is a simple meal that doesn't require hours at the stove and beautifully showcases the vegetables I grow on the farm. When cooking for a group, I estimate two to three ounces of dried pasta per person. All of these recipes can be enjoyed warm or made ahead and eaten later at room temperature. Either way, they're sure to become your new favorites, too.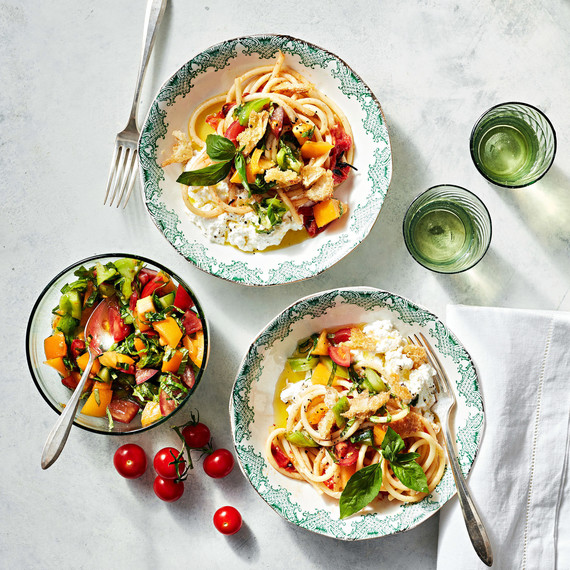 Bucatini with Roasted and Fresh Tomatoes
The combination of roasted and fresh tomatoes in this bucatini provides complex flavor in every bite: The roasted ones add intensity, while the raw ones are mild and juicy.
Get the Bucatini with Roasted and Fresh Tomatoes Recipe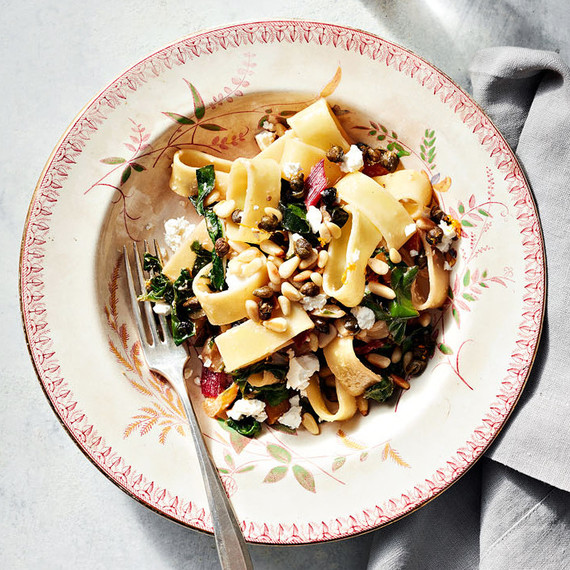 Swiss-Chard and Feta Pasta
Bursting with traditional Mediterranean flavors, this pasta combines sweet orange juice and currants, salty capers and anchovies, and tangy feta cheese.
Get the Swiss-Chard and Feta Pasta Recipe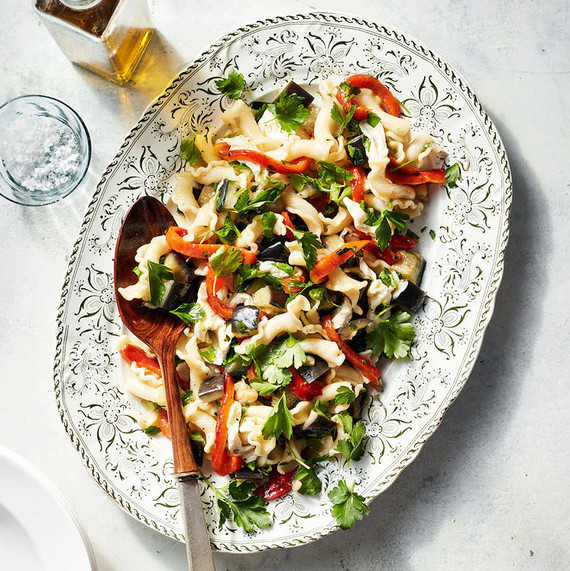 Eggplant and Roasted-Pepper Pasta
A splash of vinegar and a generous sprinkling of herbs set off the eggplants and peppers.
Get the Eggplant and Roasted-Pepper Pasta Recipe