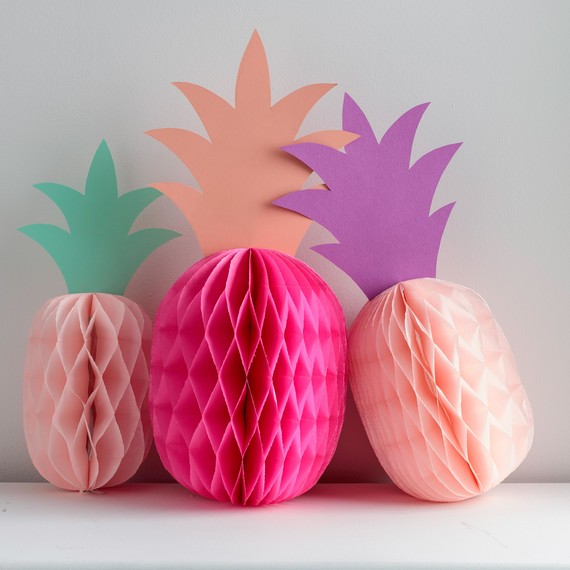 If we can all agree on one thing, it's this: pineapples are the hottest fruit of the summer. It's not only sweet to eat, but perfect for party inspiration — even decorations! So with summer in full view, the flavor and desire for pineapple are everywhere. Can't you taste it? Whether you call on pineapples for flavorful fruit pops inspiration or ideas for your next pool party décor, the options are limitless. Get ready, we're sharing our most fruitful ways to party-like-a-pineapple this summer by throwing the ultimate pineapple-themed pool party. It's really going to pack a fruity punch!
Go Wild With Pineapple Decór
We love pink pineapples. (And not just the edible kind currently taking over Instagram.) And they helped to inspire these cut-and-fold honeycomb decorations. But the color palette remains entirely up to you! Go for bright pastels or neon-bright color combinations to make your pool party way cool.
[TRY THIS: Pineapple Party Decorations]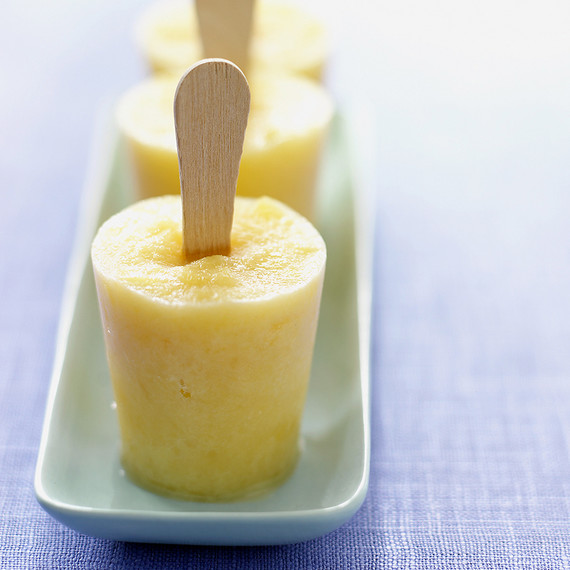 Pass Around the Pineapple Pops
What's the most craved treat at any pool party? Popsicles, of course! Since this party is in a more tropical-inspired climate, making homemade pineapple pops for all to cool down on seems like a sweet idea. More sweetness to be savored: 
[GET THE RECIPE: Pineapple Pops]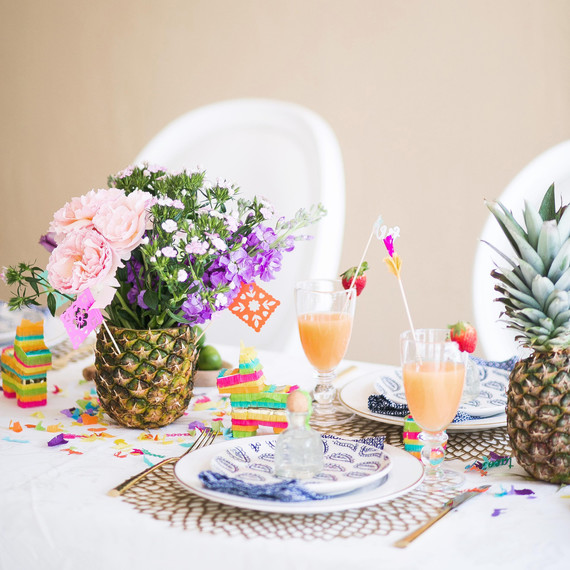 Turn Tropical Fruit into the Centerpiece
The best thing about pineapples (aside from they're the only fruit that wears a crown) is that the fruit automatically looks festive with little to no effort. Grouping other summertime fruits with your pineapple tablescape is an easy way to say "aloha" to a summertime pineapple pool party.
[LEARN: How to Make a Pineapple Centerpiece in 5 Easy Steps]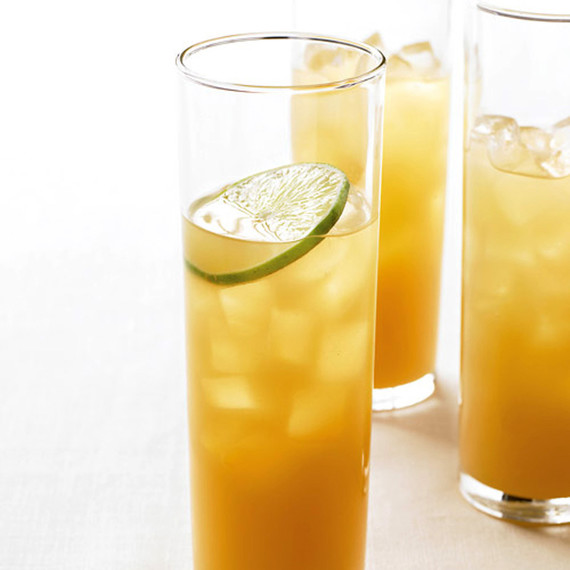 Raise Your Glass to Summer
While you're floating on that massive inflatable pineapple float perhaps, you'll want something rather refreshing in hand? Pineapple-rum cocktails make summertime gatherings flavorful. After all, who can say no to a delicious float featuring fresh pineapple, zesty lime juice, and a splash of spiced rum? (And for a booze-free alternative, try Fresh Pineapple Floats.)
[GET THE RECIPE: Pineapple-Rum Cocktail]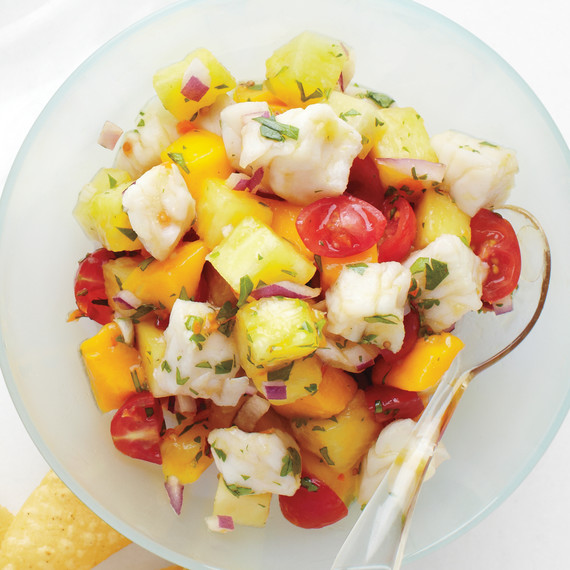 Provide a Pineapple Smorgasbord
Pineapples — aside from being super-sweet — are also known as a symbol of welcome and hospitality. Welcoming your guests with a bounty of fish tacos topped with pineapple salsa, ceviche with tropical fruit, or thai coconut chicken with pineapple — all of which sounds like the right way to mix, mingle, and rejoice that summer's finally here. 
[BE INSPIRED: 27 Pineapple Recipes That Will Make You Fall for the Sweet, Juicy Fruit]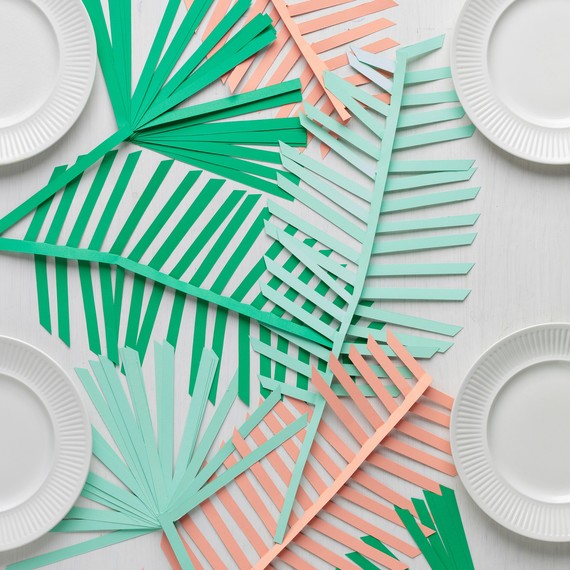 Create a Tropical Oasis
Pineapples and tropical greens always pair well together. You can create paper palm fronds (all shapes and sizes) for a laidback, wild look to the table. And to pair with your drinks? These coasters are made to look like Monstera leaves.
[GET THE HOW-TO: Palm Leaf Table Runner]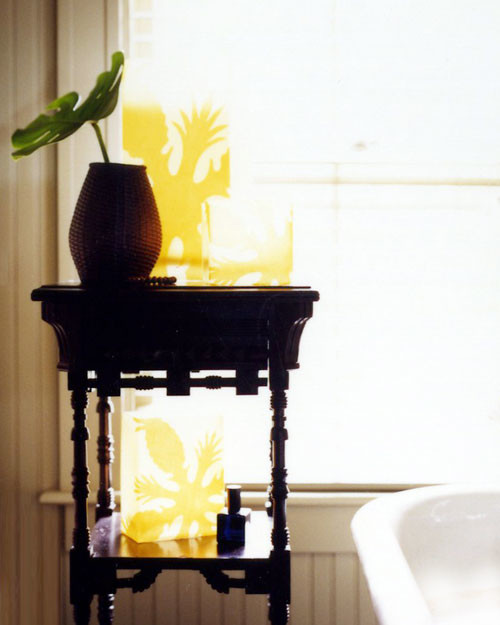 Keep the Party Going After Sunset
In case your pool party extends past the evening sunset, you'll want to illuminate the pool walkway with a festive golden glow — these pineapple decoupaged votives do the trick. Let them flicker while you and your friends are poolside.
[GET THE HOW-TO: Pineapple Decoupage Votives]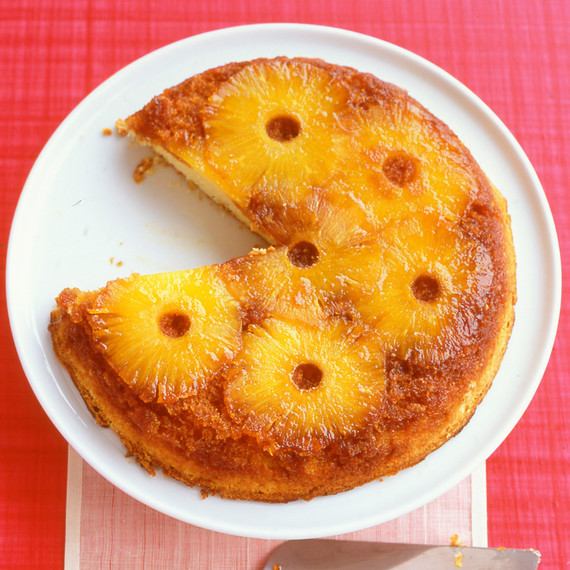 End the Party With Something Sweet
The sure signs of summer are easy to tell — the fragrant scent of sunscreen wafting through the air and the desire for homemade pineapple upside-down cake. Who can resist the golden caramelized top with all that sweetness hidden inside? Better bake two!
Feeling hungry? Watch how to make it: