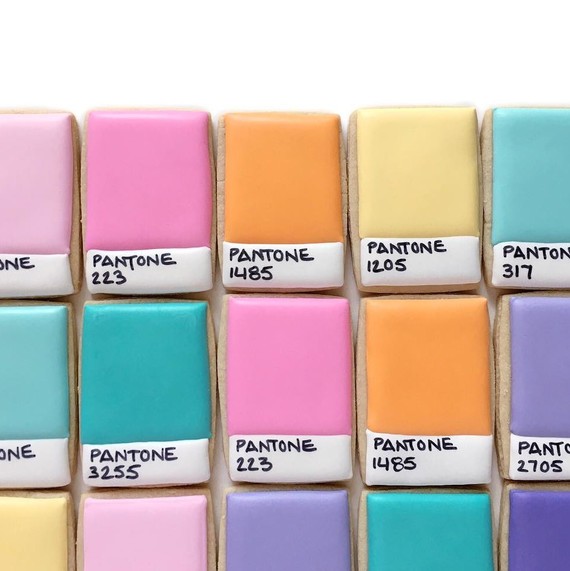 You might say Holly Fox is obsessed with color. The Los Angeles-based graphic designer admits she's always been a crafty girl, "bedazzling Halloween pumpkins" and painting her dollhouses. But it wasn't until she realized that she could mix food colors with icing just like she mixes paints that a lightbulb went off. Now, her showstopping sugar cookies are making bakers, sweet eaters, and fellow color lovers swoon with every crumb.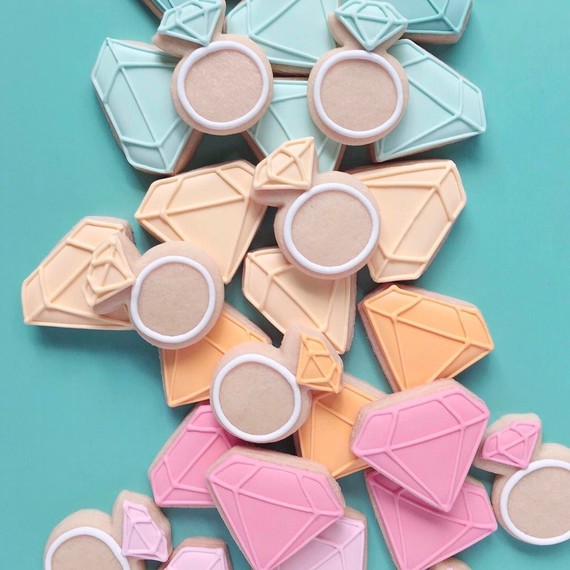 "I'm constantly thinking about composition and color," says Fox whose cookies range from rainbow unicorns and lime green cacti to mini campers and champagne flutes. "My favorite cookies are the gems. I could ice them day and night! And they come in so many hues naturally, I think I've made them in every color possible."
(BAKE: Our Cute Iced Heart Sugar Cookies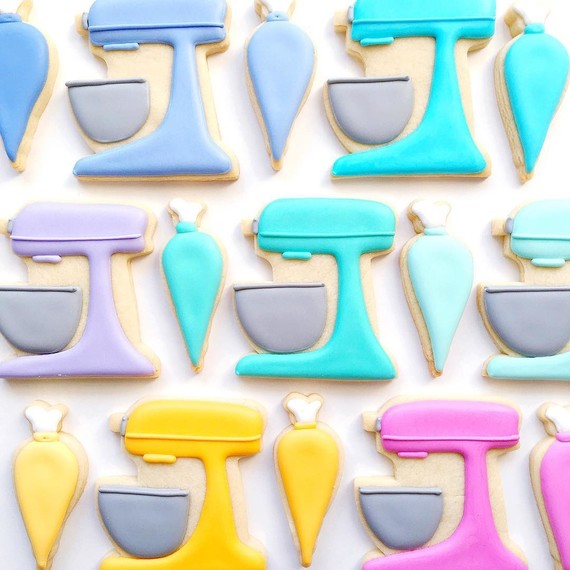 With over 200k followers on Instagram and a popular Etsy shop, we wonder how she keeps finding fresh designs and new crowd favorites. "I let the seasons determine what to make next. Right now, I'm working on lots of ice cream cones and watermelon slices," says Fox, who is currently already booked on custom orders through July. "But before you know it, my mini ghosts will be back -- and in a million colors!"
(FEAST: Your Eyes On Our Favorite #EdibleArt Instagram Accounts)
A tricky part about nailing Fox's tinted creations: icing gets darker as it dries. "I have to keep that in mind when I create my mixes," she says. With only having time to bake on evenings and weekends, outside of her day job, Fox admits most Saturdays, she's making cookies for up to 15 hours. "I once made a new batch of Pantone swatches at midnight because I needed the colors just right!"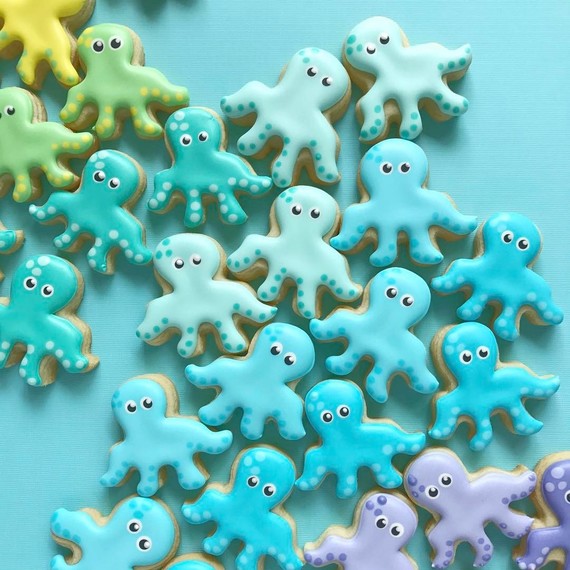 Though she has seven years of baking up a rainbow-colored storm behind her, Fox is never without her color bible: "I keep a Pantone color guide nearby when I need to color-match my icing." And to get that perfectly runny icing for flooding and decorating, she starts with a stiff mixture, then gradually adds water, drop by drop, until it's thinned out enough. "Sometimes, I'll remix a piping bag two or three times until I get it right. It usually takes me about two and half hours -- just to mix my colors!" 
Inspired to make colorful cookies? Watch our how-to on perfecting your royal icing.