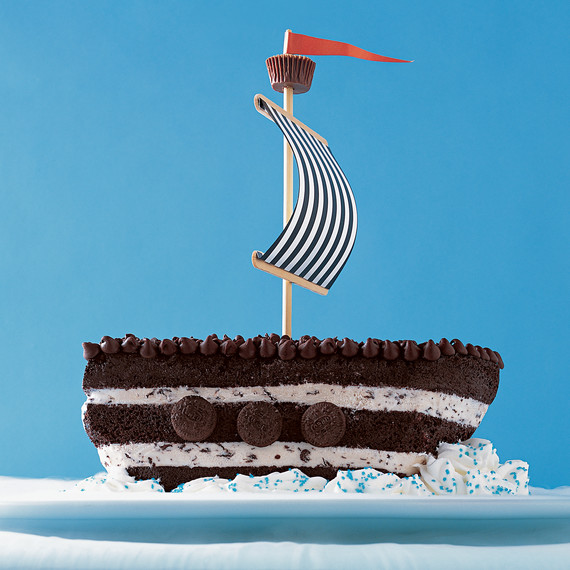 An ice cream cake is a no-brainer for summer entertaining. You can make the whole thing in advance, and kids are guaranteed to go gaga for it, especially if it's as fun and playful as this ship-shaped one. Here, from-scratch chocolate cake is layered with store-bought chocolate chip ice cream and decorated with chocolate chips and mini sandwich cookies. The bob and swell of ocean waves underneath the finished luxury liner is made with billows of whipped cream sprinkled with blue sanding sugar. Whether you need a sweet treat for a birthday party or a summer barbecue, you can't go wrong with this nautical-themed ice cream cake. 
Get the Chocolate Chip Ship Recipe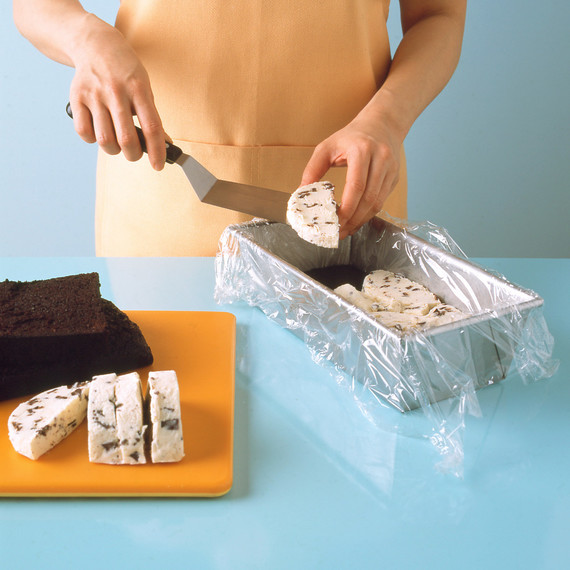 1. Cut chocolate loaf cake into three layers; place one in a loaf pan lined with plastic wrap. Peel paper off container of chocolate-chip ice cream and cut 1-inch-thick slices. Lay slices on cake, cutting to fit; fill in holes with ice-cream pieces. Add another layer of cake and ice cream; cover with remaining cake. Press down lightly and refreeze (at least 3 hours).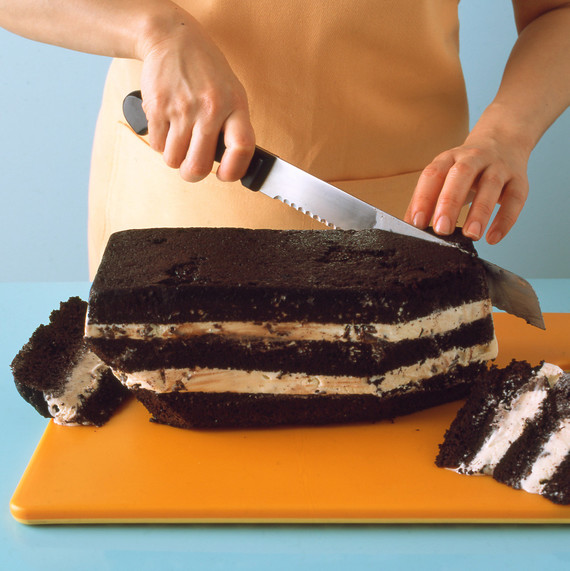 2. Trim cake to create bow and stern; press on chocolate chips to cover top of ship. Refreeze (up to 5 hours).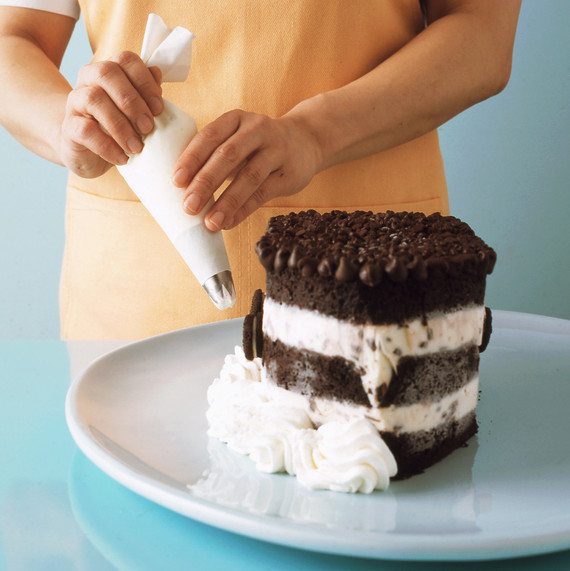 3. Pipe whipped cream waves at base of cake just before serving, and sprinkle with blue sanding sugar.
Ready for more? Get the rest of our kid-approved ice cream cakes!