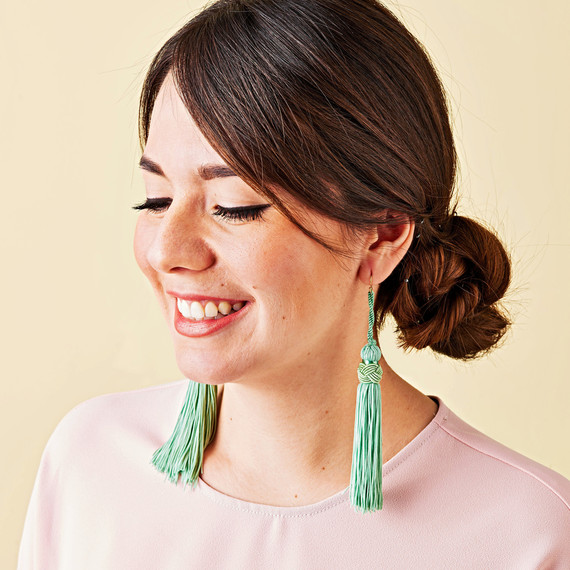 When you think of summer, you often think of summertime staples such as freshly-sliced watermelon, backyard barbecues, pool days, summer sunsets, campfire smores... the list goes on. The same breezy, laidback ideals can be applied to your seasonal wardrobe. Aside from the oversized sunhat and pair of sunglasses, shimmery swinging tassels make the perfect addition to any warm-weather look. Love tassels like we do? See below for a easy ways to add tassels to all your favorite pieces as well as to create a few new ones. Now hurry, summer is just around the corner.
Colorful Tassel Earrings
Tassels come in all colors, textures, and lengths. Therefore, the options are almost endless. Choose your favorite color, pick your preferred length, and slip them onto fishhook-shaped ear wires — anywhere in the range of a classic one-inch to a shoulder-dusting six-inch length.
[TRY IT: Colorful Tassel Earrings]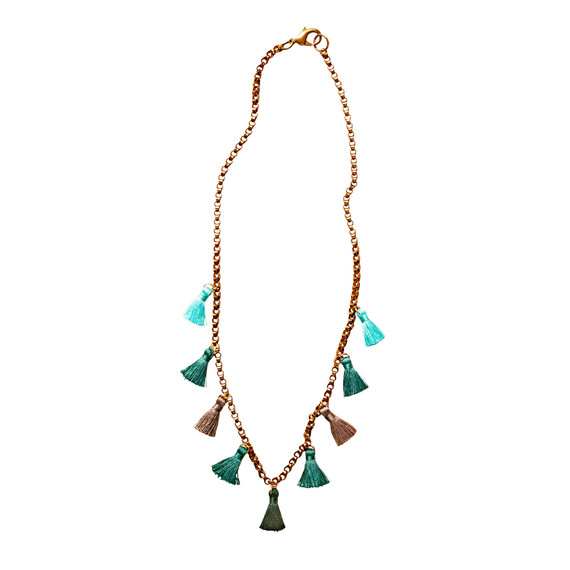 Mini-Tassel Chain Necklace
Some of the best things come in the smallest packages. To that point: this miniature tassel accessory may be petite, but it offers a more than subtle touch to your summertime look day or night.
[TRY IT: Mini-Tassel Chain Necklace]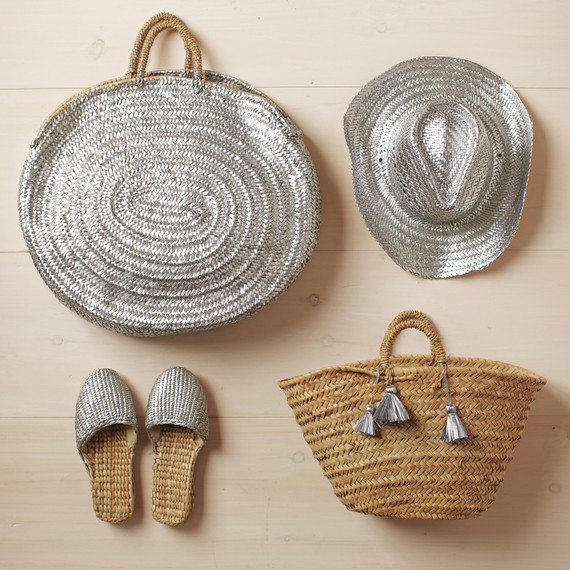 Spray-Painted Tassel Accessories
Already own a few accessories trimmed with tassels, but they need a new updated look? With just one can of silver (or any color of choice) spray paint, you can add a bit of shimmer to your straw totes and embellished sandals. That way, they'll shine all season long.
[TRY IT: Spray-Painted Tassel Accessories]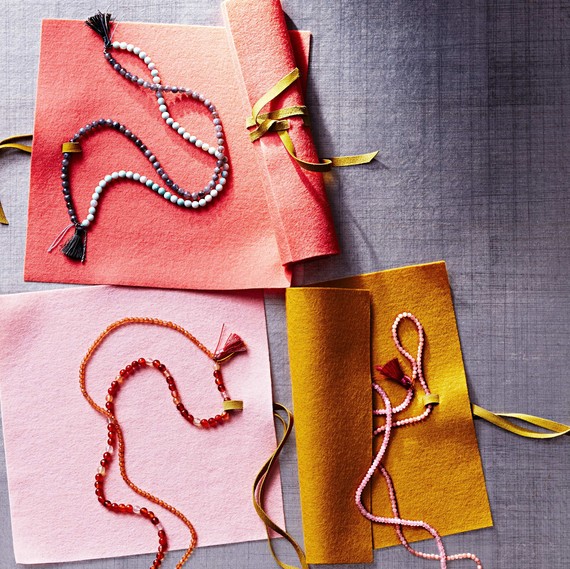 Two-Tone Beaded Necklaces with Tassels
Crafting your very own two-tone tassel beaded necklace is guaranteed to be twice the fun. After all, nothing is better than combining seasonal bright hues along with a few tassels to make it your go-to summertime accessory.
[TRY IT: Two-Tone Beaded Necklaces with Tassels]
Tassel-Embellished Shirts
Upgrade your plain tops and tanks in seconds with the addition of a few handmade tassels. Voilà! Now, you have the most stylish textured top ready for the warm days ahead.
Watch how to make a tassel-embellished top here: