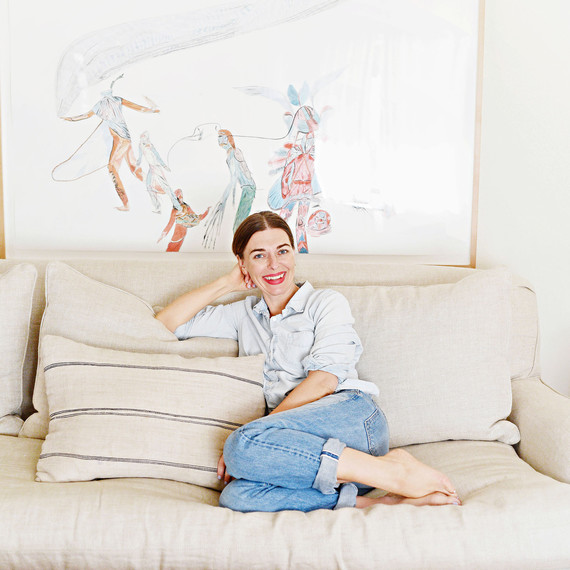 When Hollywood's über-stylish set need to give the perfect present, they call Simone LeBlanc, who puts together gorgeous, expertly curated gift boxes that "balance the unexpected with something really useful." 
LeBlanc conceived her business several years ago while working as a personal stylist. Often tasked with finding "high concept" items (say, a woolly-mammoth tusk) for clients, she realized she had a real knack for it -- and customers like Reese Witherspoon, Jaime King, and Mandy Moore quickly agreed. Stylewise, LeBlanc, the mom of a toddler, combines her love for romantic, late-19th-century French flourishes (ruffles!) with a need for functionality (flats). Her gift-giving advice is also a mix of practical and pie-in-the-sky: "Think about the person. Trust your instincts. And every now and then, take a risk."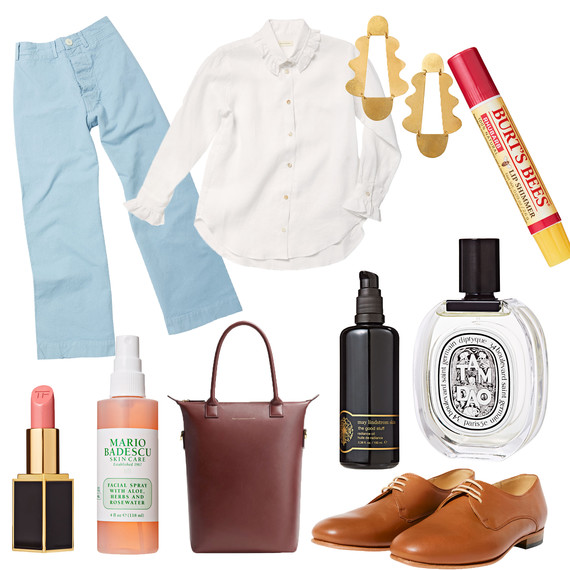 LeBlanc's Personal Style
Mantra: "Forward-thinking with elegant restraint."
Work uniform: Beatrice Valenzuela Ranchera blouse, in White Linen, $226, beatrice valenzuela.com; Jesse Kamm sailor pants, in Piscine, $395, need supply.com.
Everyday shoe: Dieppa Restrepo Cali oxfords, in Honey Whiskey, $310, diepparestrepo.com.
Jewelry: Annie Costello Brown Matisse chandelier earrings, $179, anniecostellobrown.com.
Carryall: "The Orly Shopper is the perfect laptop bag." In Burnt Umber, $925, wantlesessentiels.com.
Life-changing product: "May Lindstrom's the Good Stu. You just need a drop on your skin and you feel rejuvenated. The investment lasts!" $120, maylindstrom.com.
Beauty Staples: Mario Badescu Facial Spray with Aloe, Herbs and Rosewater, $7, mariobadescu.com; and Burt's Bees Lip Shimmer, in Rhubarb. "It is the best 'just a shade darker' lip stain." $5, burtsbees.com.
Accent for a night out: Tom Ford Lip Color Matte, in Pink Tease, $53, tomford.com.
Signature scent: Tam Dao by Diptyque, a blend of sandalwood, ambergris, and rosewood. From $90 for 50 ml, diptyqueparis.com.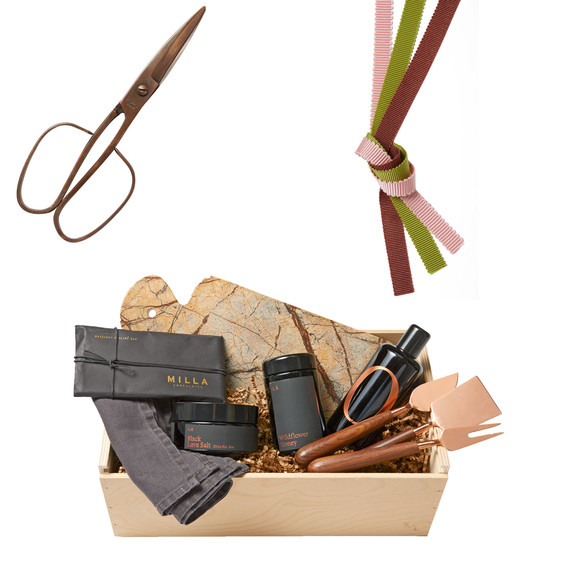 In Her Home
Personal palette: "I love dusty rose with sienna and vibrant green. I play with these tones in my packaging, like with these Mokuba ribbons." From $2.25 a yd., mokubany.com.
Trusty tool: Tajika copper household scissors, from $105, nalatanalata.com.
In her garden: Fruit and vegetables, and "we grow milkweed for the monarch butterflies. It's where we unwind."
Go-to gift: Simone LeBlanc Fine Soirée gift box, $200, simoneleblanc.com.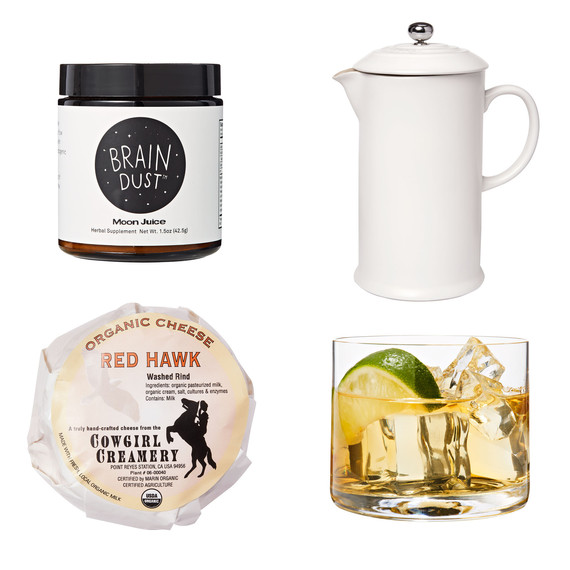 In Her Kitchen
Morning drink: "Very strong coffee, brewed in a Le Creuset French press." $90, williams-sonoma.com.
Breakfast: "A soft-boiled egg with too much Maldon salt, avocado (also with too much salt), and a squeeze of Meyer lemon from our tree."
Afternoon pick-me-up: "I mix Moon Juice's Brain Dust powder into matcha tea." $30, moonjuiceshop.com.
Treat: Cowgirl Creamery's Red Hawk, from $15, cowgirlcreamery.com.
Cocktail: "123 Organic Anejo Tequila (Tres) on ice with lime, in a Deborah Ehrlich glass." $60, 123spirits.com; Simple Crystal rocks glass, $65, deborahehrlich.com.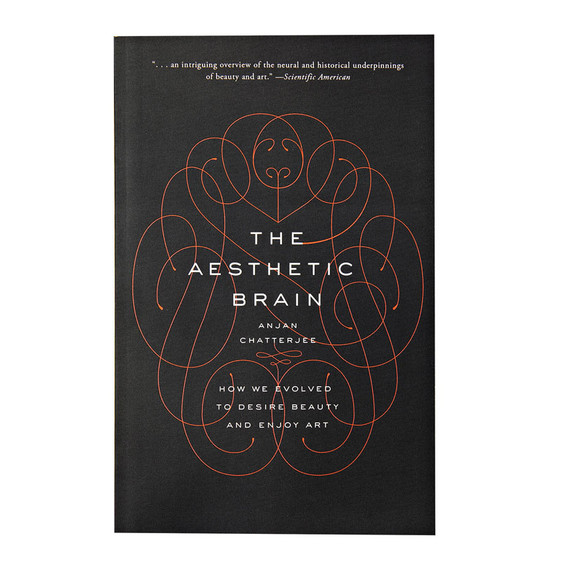 On Her Radar
Shop: "Tancredi & Morgen, in Carmel, California, has so many great things, like textiles and antique silverware."
App: "Evernote: It's basic, but it runs my life."
Next read: The Aesthetic Brain, by Anjan Chatterjee, $20, amazon.com.
Charity: Baby2Baby, which helps infants and children in need.
On her playlist: "Mind-bending jazz by Ornette Coleman and Miles Davis."
Favorite hotel: La Malcontenta, in Palamós, Spain.
Next trip: "The southern French countryside with our daughter."