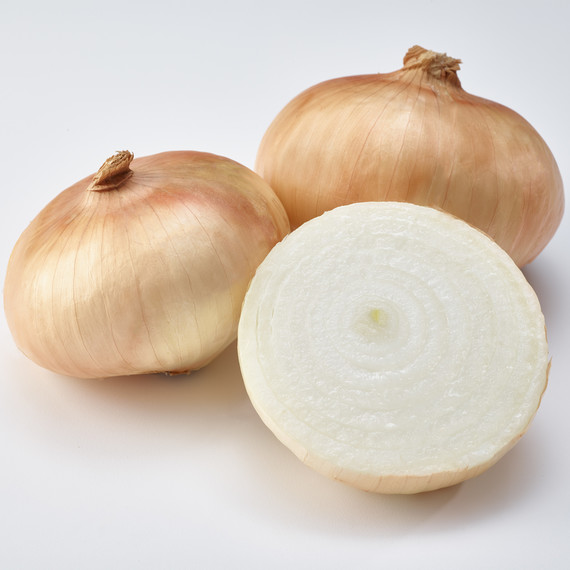 "We get very excited about Vidalia onion season," said Gerry Klaskala chef and owner of Aria restaurant in Atlanta, Georgia. "The sweet taste of the Vidalia onion is like no other." And the good news is that are in season now through September.
Vidalia onions have a unique taste that's both super-sweet and crisp, leaving your mouth tingling at first bite before mellowing to a sweet finish. That distinctive, yet mild flavor profile makes the onions an sought-after ingredient for chefs and home cooks. Klaskala pairs the onions with peaches in a salad and also uses them to make a chilled soup with potatoes and leeks, but their sweetness shines in everything from dressings to dips and more.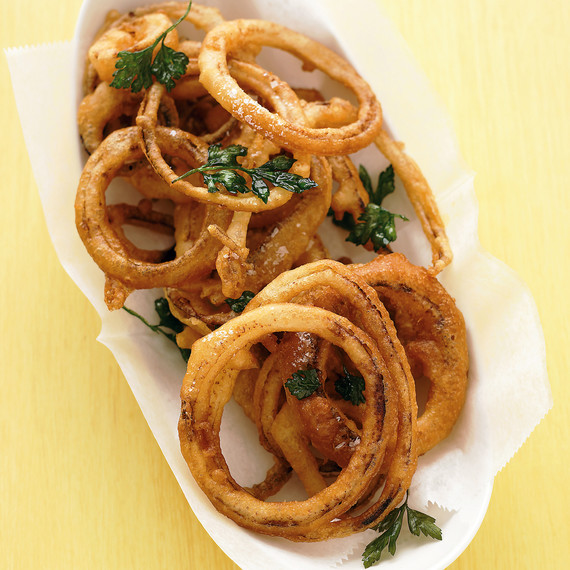 How does our test kitchen like to use Vidalias? "They are excellent thinly shaved for salads or to drop into soups, like pho, just before serving. And they don't give you diabolical onion breath like other varieties can." says Greg Lofts, deputy food editor.
This year's harvest is even sweeter for Vidalia onion lovers and growers. The onions are turning 25. Officially. While Vidalia onions have been grown for more than 80 years in Georgia, the state didn't get the official Vidalia trademark until 1992. And due to the unique soil and climate conditions needed to raise them, the onions are only harvested in 20 south Georgia counties.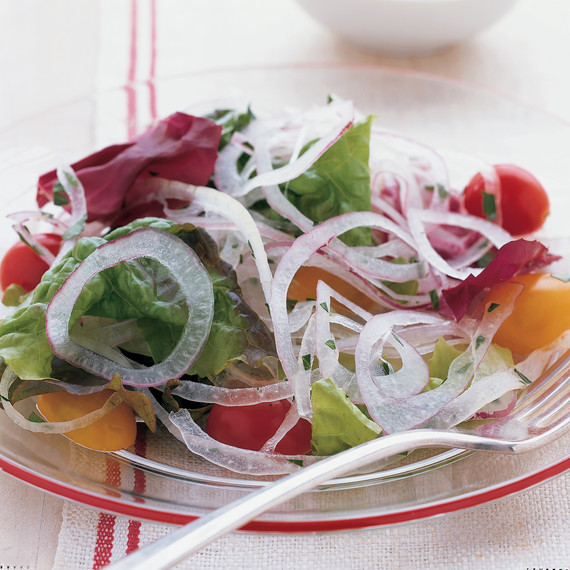 "What separates Vidalia onions from other varieties can be traced to the region's low-sulfur soil content and mild climate," said Roy Akins of G&R Farms. Owned by the Dasher family, G&R Farms began in 1945 as a small family farm, and today grows the onions on more than 1,300 acres. "Onion flavor is determined by the sweetness and pungency, or what is referred to as 'hotness.' The soil in Georgia's Vidalia onion region does not retain sulfur and the crop can be made less pungent by carefully applying the proper balance of fertilizer and water when needed."
While that sounds well planned,the discovery of the onions was an accident. During the Great Depression a farmer named Mose Coleman noticed some onions he harvested weren't as hot as usual. These mild, sweet onions were so popular at the local market in the town of Vidalia, Georgia that he could sell them at a higher price and other farmers began growing them. Today, Vidalia onions are sold across the United States but grown only on 12,000 acres in Georgia.
Get the Sweet Onion Salad Recipe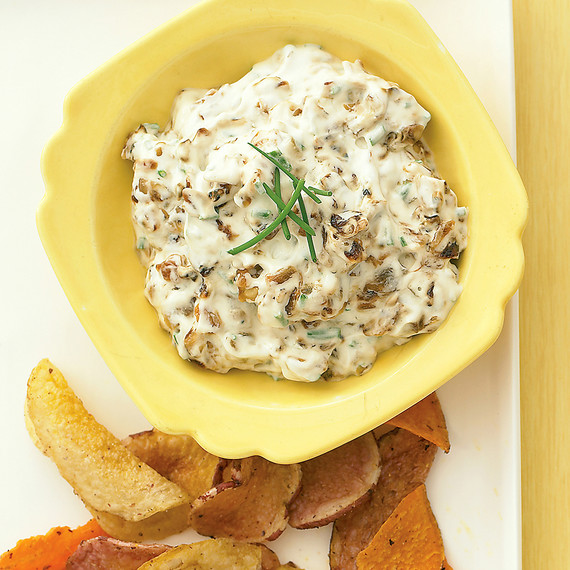 Here are four more ways to savor sweet onion season:
Sweet Onion Dip: this homemade version of everyone's favorite dip calls for caramelized Vidalia onions and reduced-fat sour cream and cream cheese. It has all the flavor you love with less guilt and preservatives.
Garden and Snap Pea Soup with Vidalia Onions: Two kinds of peas as well as Vidalia onions give this creamy soup its fresh, sweet taste.
Caramelized Corn, Zucchini, and Vidalia Filling: Pair quesadillas filled with this sweet onion combo with Chihuahua cheese and our Tomatillo and Roasted Poblano Salsa.
Vidalia Onion Tarte Tatin: This rustic tart makes a good first course when served with a salad; it's also a perfect accompaniment to roasted meats or chicken.
Ready for cooking with Vidalia onions? Watch the best way to slice an onion before you get started: