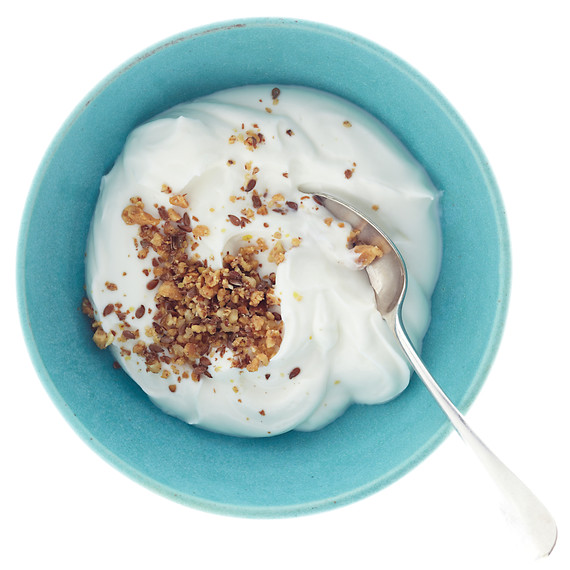 It's no news that calcium-packed foods are your bones' best friend, but what you might not know is just how beneficial yogurt is for your body, from head (to gut!) to toe.

In fact, a recent study in Ireland -- and the largest observational study to date on dairy intake and bone frailty measurements -- surveyed over 4000 Irish adults over the age of 60 to zoom in on yogurt's heath perks. Findings showed that women with a higher yogurt consumption had increased hip and neck bone mineral density readings. Meanwhile, men with higher yogurt consumptions recorded higher vitamin D concentrations compared to non-yogurt consumers. 
(TRY: These Yogurt Recipes -- They're So Much More Than Just Breakfast)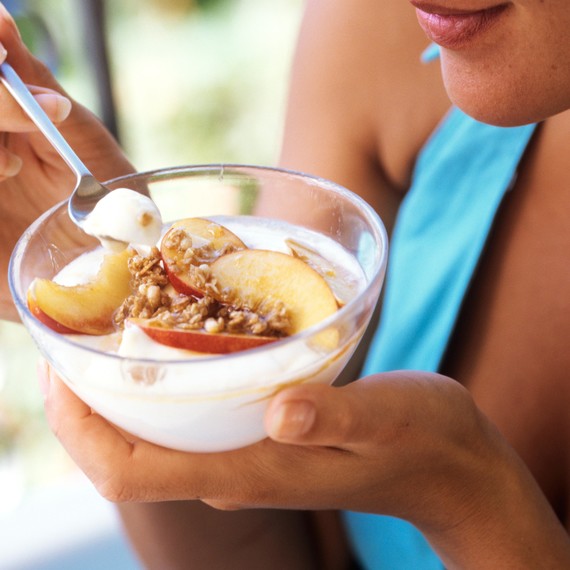 And while there are often limitations in observational studies like this one, Megan Meyer, PhD and Director of Science Communications at the International Food Information Council says its findings align with current USDA recommendations. "Yogurt is a good source of protein, calcium, and Vitamin D. Calcium is important for maintaining healthy bone mass while Vitamin D supports adequate calcium levels in blood."
Especially unique to yogurt is its level of "good bacteria", says Emma M. Laing, RDN and associate research scientist in the Bone and Body Composition Laboratory at the University of Georgia. "This bacteria can help with the balance and diversity of bacteria in your intestines, or gut," says Laing. "It has also been shown to support immunological health helping to digest food, destroy harmful microorganisms, and even produce vitamins." 
(MAKE: This Savory Take on Yogurt With Poached Eggs and Spicy Butter)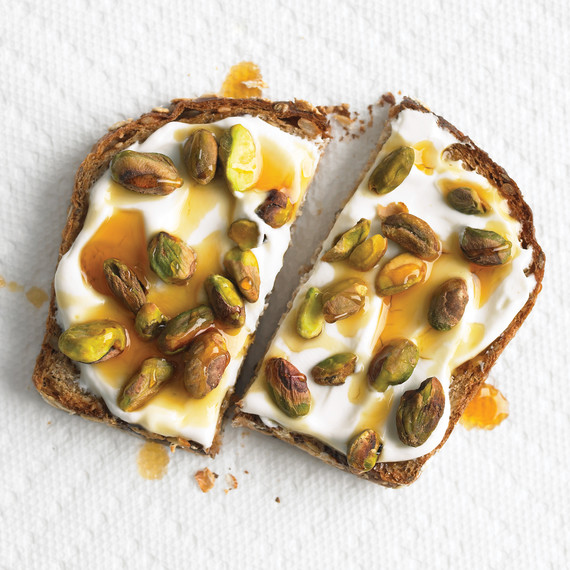 Lately, yogurt has even been making its way onto more of our menus. Laing notes that not only are more fast food chains advertising yogurt as part of kids' meals or as a healthy ingredient substitute, but more schools are serving the snack in their classrooms. "More registered dietitians are also recommending yogurt for maximum exercise performance," says Laing.
(USE: Yogurt as a spread for your next toast)
Looking for delicious new ways to get your yogurt fix? Natalie Levine, Brand Director at Stonyfield Organic suggests its versatility in everything from savory dips and marinades to smoothies. "So many meals are on the go nowadays, and yogurt is both an easy and healthy add-in and a convenient snack," says Levin. "It's no longer just a food for breakfast!" 
These fruit and yogurt parfait popsicles are a perfect anytime snack -- watch how to make them here: