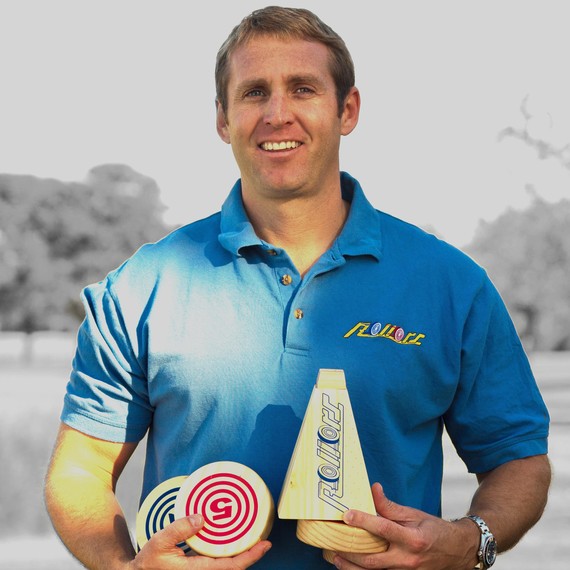 From softball to Bocce ball, Matt Butler has always loved outdoor games. Growing up in Minnesota, he constantly itched for warmer weather after the midwest's long winters, just to play outside again. A few years ago, between his deployment overseas, he had his lightbulb moment: why not make an outdoor game of my own? 
"I first had a mental image of a new game that combined elements of Bocce ball, horseshoes, and bowling," Butler tells Martha Stewart Living, who has served in the Air Force for 19 years and counting. After nailing the rules of the game — rolling large disks as close to the goals as possible to score points — he began working on a prototype. Thanks to woodworking skills from Boy Scout years, and classes he had taken at military bases, Butler says, "I went with wood because it's light, portable, and has that timeless, classic look to it." A year later, Rollors made its debut.
[DON'T MISS: This Village of Tiny Homes Provides Free Housing for Veterans]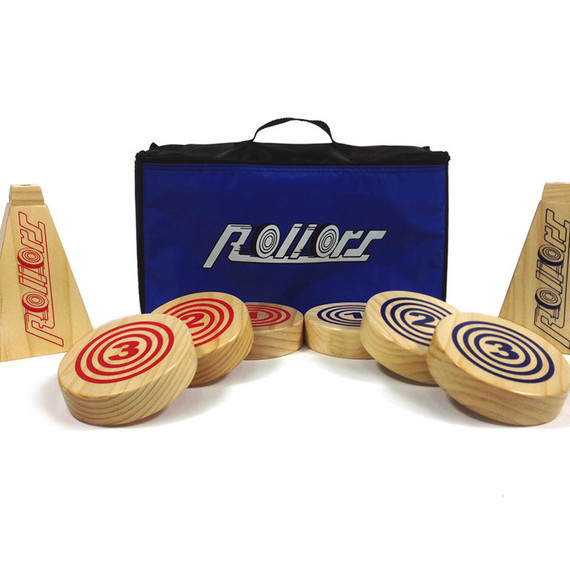 With his handcraft game pieces in place, Butler began bringing it to local events like craft fairs and family cookouts — and people loved it. Soon after, he began working with and employing local veterans to help build more Rollors games until he was able to start selling the game online, at brick-and-mortars around the country, and even overseas. 
[TRY THIS: 12 Retro Toys You Can Totally DIY]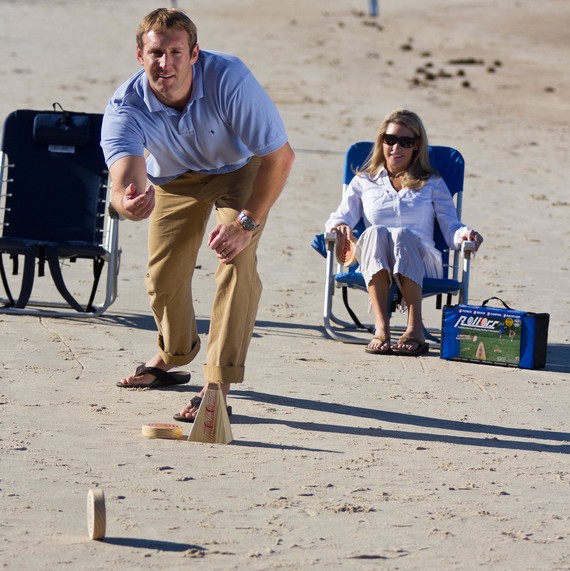 Today, Butler has turned his business into a space to help both fellow active military members and veterans (or "vetrepreneurs") in search of a second career. And when he's not mentoring, running a business, or actively serving our country, he just hopes Rollors will one day be that family favorite game everybody loves rolling out in the summer.
Want to try it? Watch how it's played in this video: