If you think about it, embroidery is like riding a bike — once you learn how, you never forget. (Although, we could always use a little practice.)
Befitting this realization, we recently came across this bicycle-themed embroidery series by Walker Boyes of TrueFort. Called the Velo series, each bicycle is embroidered freehand on stretched cotton canvas. And each one touts a woven basket, brimming with colorful blooms. What inspired the charming and cheery designs? We caught up with the 21-year-old fiber artist and photographer to learn more about the craft.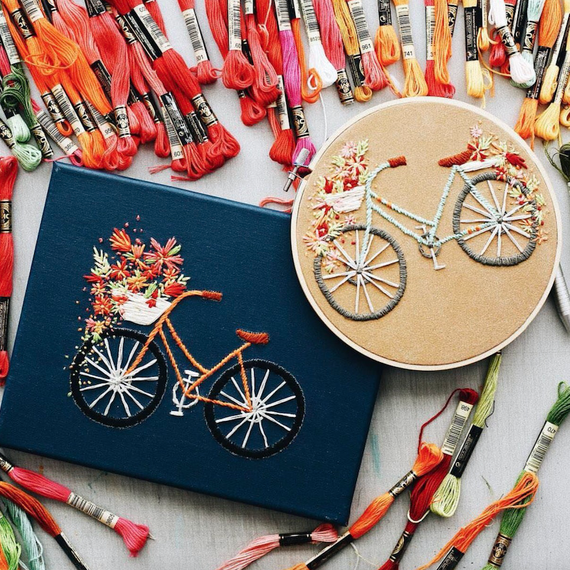 For many of us, some of our happiest childhood memories were spent in the summer sun, wheeling up and down hills, speeding down paved roads on a bicycle. Boyes was no different. "I grew up in a southern California beach town in a very artistic and talented family," Boyes exclusively tells Martha Stewart Living. "I have always been interested in fine, intricate, detailed art."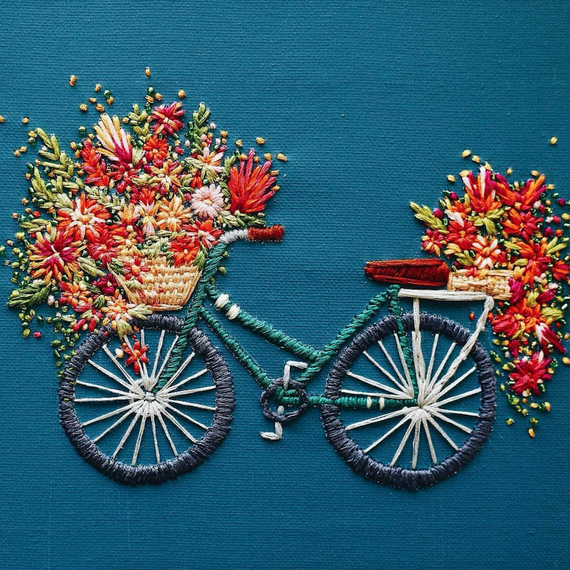 "I chose bicycles for this series because who doesn't love the whimsical look of a cute bike with flowers overflowing from the baskets?!" Boyes continues. "It takes me to those fun summer days under the sun."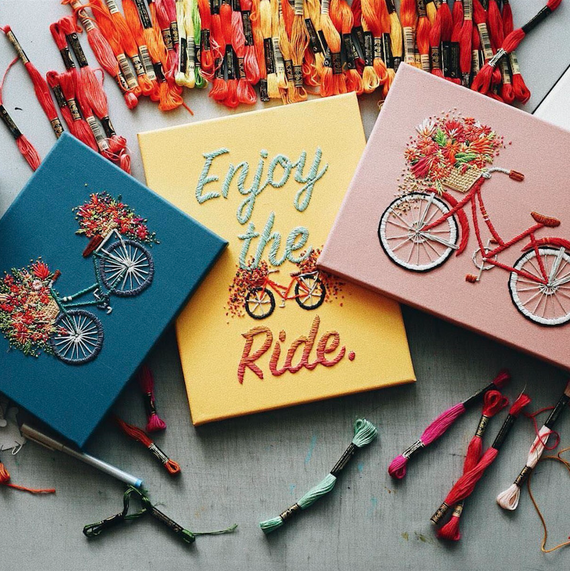 Like many embroidery artists, Boyes enjoys the challenge of reinventing the technique. "I love the texture and dimension that my art offers," Boyes says. "Embroidery is sometimes considered a dated art form, but I am finding fresh, creative ways to introduce a new era of embroidery art. I challenge myself to create a series within a theme and constantly push myself out of my comfort zone so I can grow as an artist." Bicycles are only the beginning. In the crafter's gallery, you'll also find potted cacti, floral vignettes, and colorful tigers and elephants — all in boldly stitched colors. You can browse patterns and designs at the website TrueFort.
[TRY IT: Make This Embroidered Bicycle with Basket of Flowers]