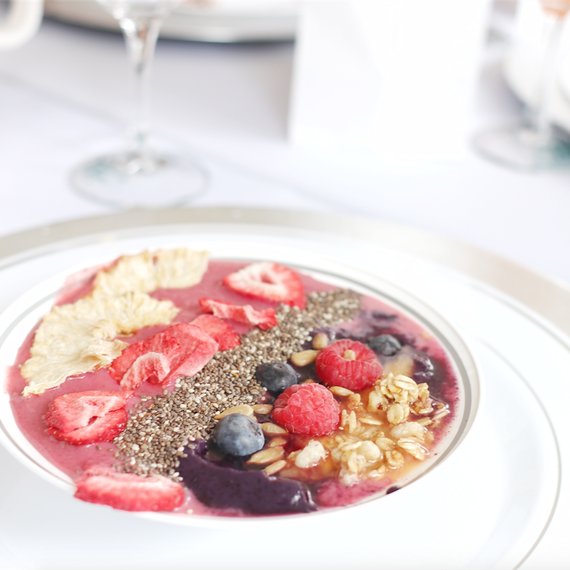 Breakfast in bed may be a classic move, but truthfully, it can get messy. Like, really messy. If cleaning up orange juice stained bedsheets isn't your idea of a Sunday morning well-spent, try this idea on for size instead. It's a DIY smoothie bowl bar, and it's especially perfect if you're having a get-together where you'll be hosting more than one guest of honor. Scale it down, and it can also work perfectly for just a few immediate family members, too. The best part? You won't have to invest in new bed linens when the whole thing's over. Here's how to make it happen.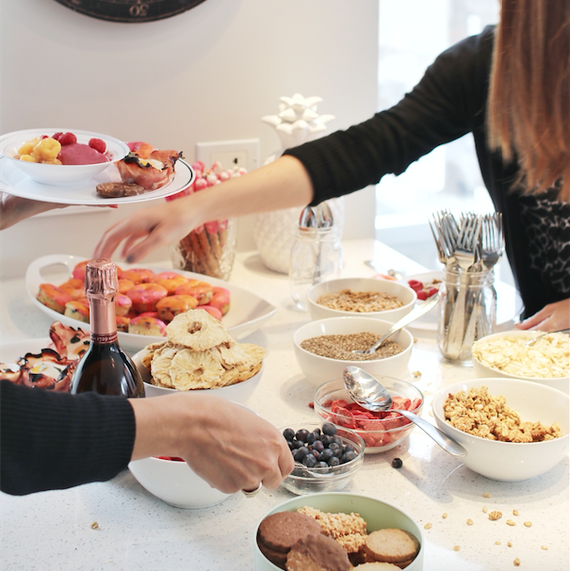 The Bowls
Remember: options are everything when it comes to DIY bars. Even if you only make two to three different smoothie bases, guests will feel like they're deciding what goes into their bowl and really, you know, "doing it herself." Most importantly, choose fruits and flavors with contrasting colors. If you go with one strawberry bowl and one raspberry bowl, for instance, you'll only have pinks. Instead, we chose strawberry-banana (pink), mango (orange), and, finally, a deep purple acai bowl.
[TRY OUR RECIPES: 4 Instagram-Worthy Smoothie Breakfast Bowls]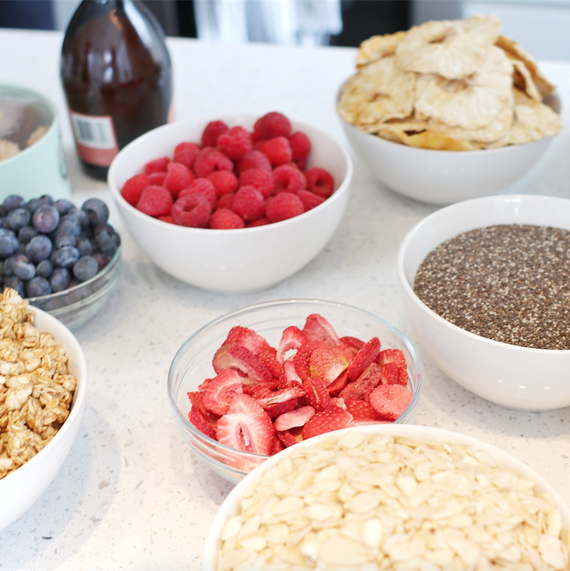 The Toppings
Time to get creative! Honestly, anything goes here — from toasted coconut to nuts to freeze-dried or fresh berries. Chia seeds are always a hit. We recommend choosing a few toppings of each size. If you splurge on dried pineapple rings, for instance, have some tiny sunflower seeds nearby to help balance things out visually. (Remember, there won't be enough room in the bowl for all those huge toppings!) You don't need to offer huge bowls of each topping; people will likely choose to decorate their bowl with a design requiring far more than just one, so they'll be more sparing than you think.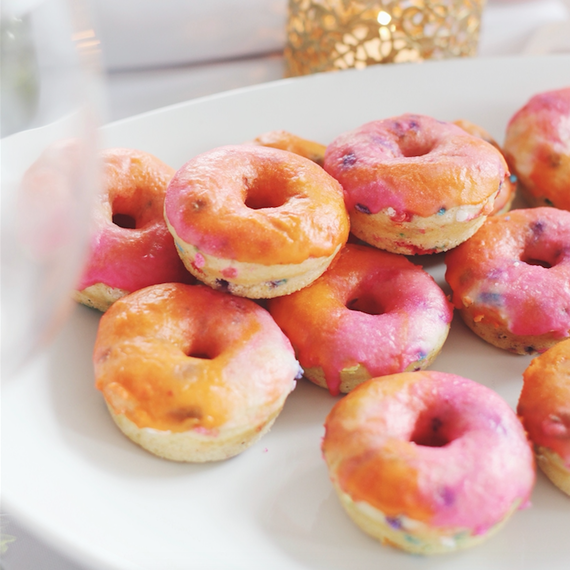 Having a few sweet snacks out on the table isn't a bad idea either!
[TRY THESE RECIPES: 12 Heavenly Doughnuts]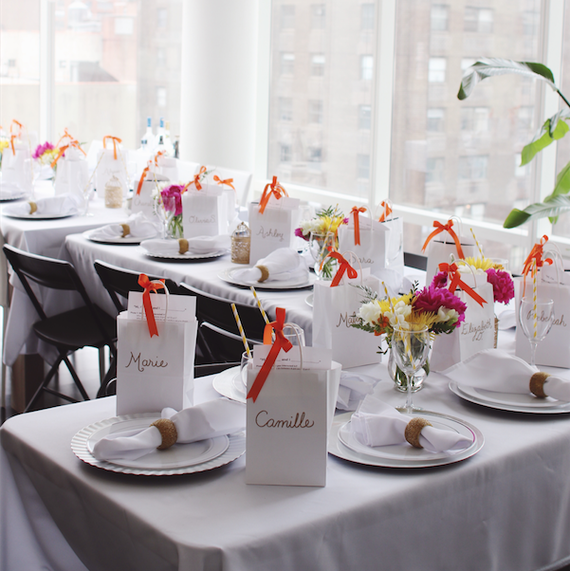 Set the scene with flowers! It's a party, and you really can't go wrong with fresh bouquets in bright colors. Plus, flowers will give the whole thing a sunny, almost-tropical feel that'll jibe well with all the fruit. Don't forget spoons, which you can house in a cylindrical canister (even a drinking glass will do), and you may want to give each person a charger plate on which to carry their soon-to-be-overflowing bowl.
Want more ideas? Watch how to make amango-citrus honey smoothie: