Seeking a scrumptious side to round out your warm-weather menu? Martha's got four vegetable dishes that fit the bill perfectly on the latest episode of "Cooking School." Inspired by the flavors of the Arabian Gulf, she puts a new spin on everything from creamed spinach to roasted potatoes. She also plays with textures to delicious effect in a broiled eggplant dish and a cauliflower and chickpea salad. Choose your own veggie adventure, or better yet, make all four! Get the recipes below and be sure to tune in this weekend for Martha's step-by-step breakdown of each dish.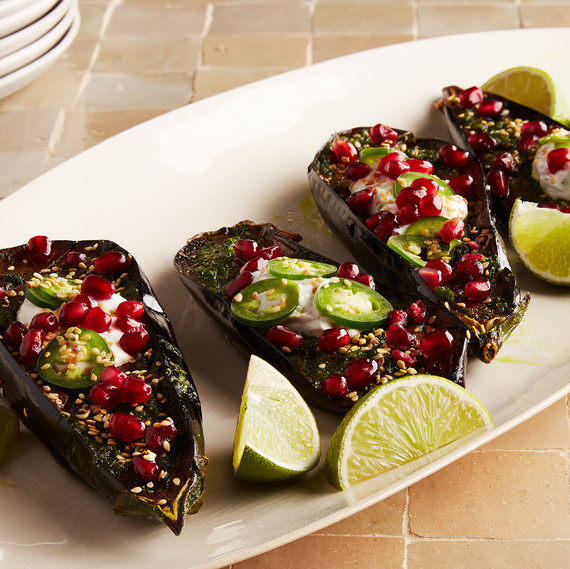 1. Eggplant with Herbs and Yogurt
Eggplants are brushed with a spiced parsley-and-cilantro paste, then broiled and served with a citrusy yogurt sauce, jalapeno, lime wedges, sesame seeds, and pomegranate.
Get the Eggplant with Herbs and Yogurt Recipe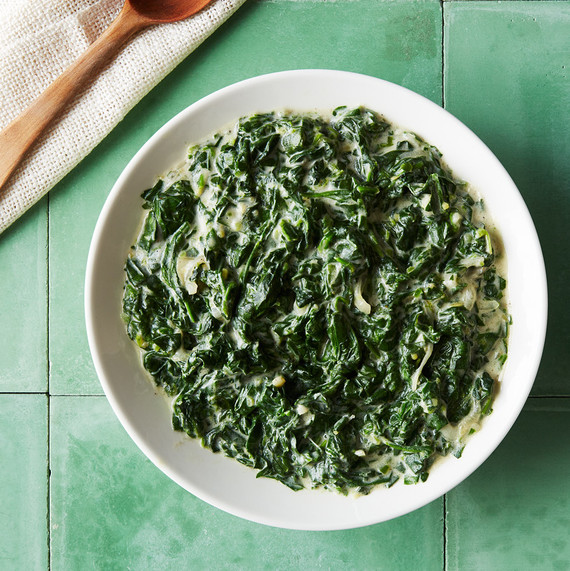 2. Creamed Coconut Spinach
Not your grandma's creamed spinach! This Omani-style version bathes the leafy greens in coconut milk, fresh ginger, jalapeno, and cumin.
Get the Creamed Coconut Spinach Recipe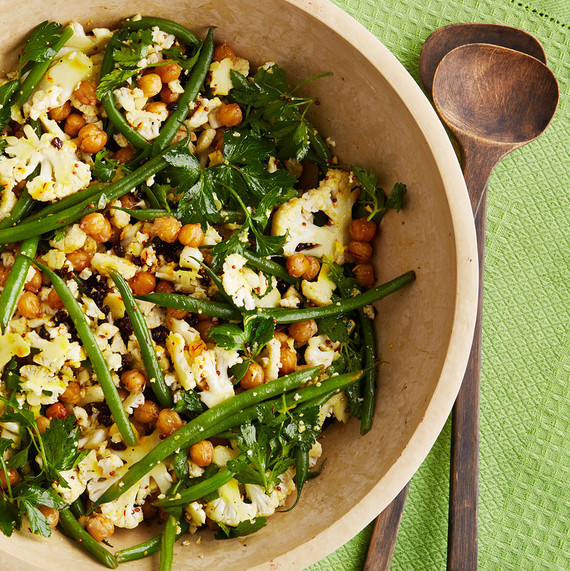 3. Cauliflower Salad with Roasted Chickpeas
We love the combination of raw cauliflower, cooked crisp-tender green beans, and crunchy roasted chickpeas in this salad. Fresh parsley and dried currants complete the potluck-friendly dish.
Get the Cauliflower Salad with Roasted Chickpeas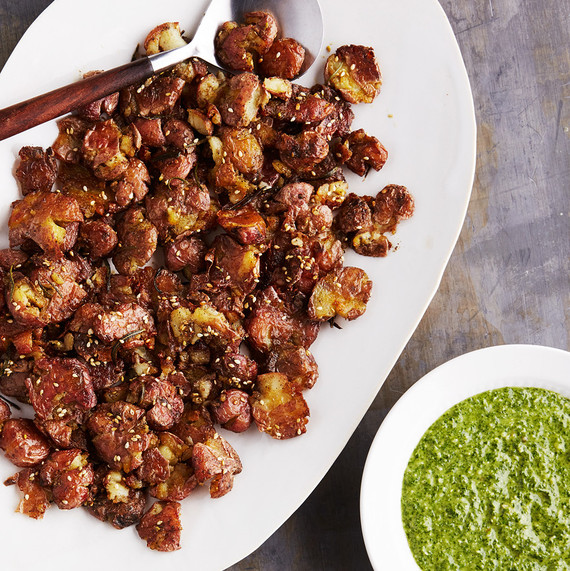 4. Za'atar Smashed Potatoes
Baby red potatoes are boiled, smashed, topped with za'atar and rosemary, and roasted until golden brown and irresistible. A bright, nutty cilantro-and-mint sauce takes the side to the next level.
Get the Za'atar Smashed Potatoes Recipe
"Martha Stewart's Cooking School" season 5 airs on PBS stations nationwide (check local listings).