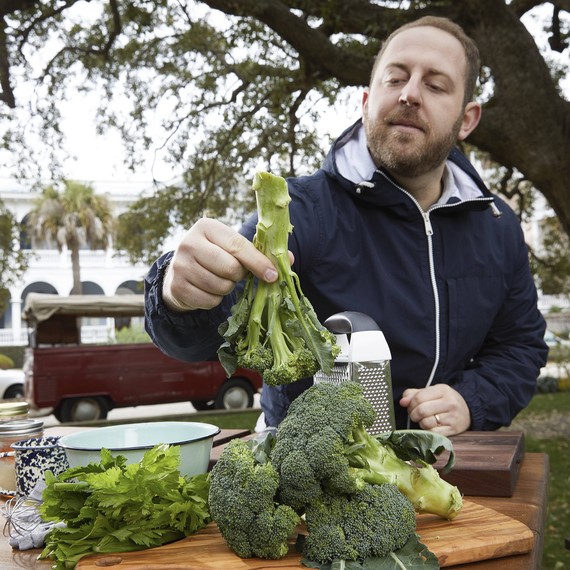 Ever wish there was a cooking show devoted to what to do with your leftovers? Joel Gamoran is there for you! 
Gamoran is national chef for Sur La Table and star of the new food series, "Scraps," that's dedicated to -- you guessed it -- cooking with food scraps. It debuts this Sunday, May 21 at 10:30 p.m on FYI. The show follows Gamoran on a delicious cross-country road trip as he hosts pop-up dinners, with sustainable chefs and restaurateurs, all featuring food rescued locally.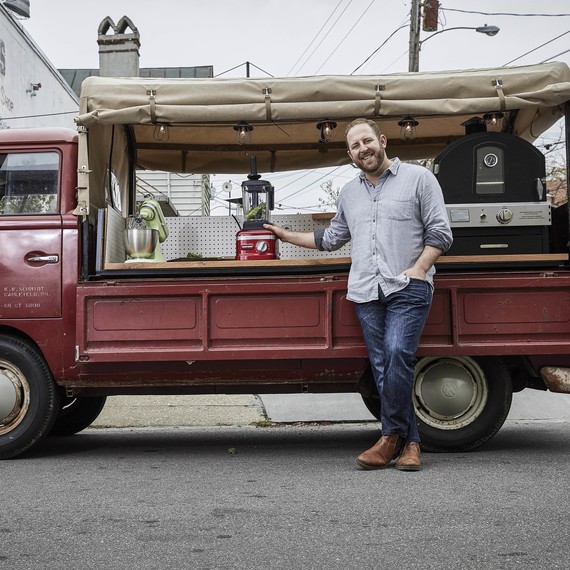 From Charleston oysters with a roasted shrimp shell butter (yes, shrimp shells!) to broccoli stalk slaw with Southern fried chicken brined in leftover pickle juice, waste-free cooking sure looks good and Gamoran makes it doable. 
(CHECK OUT: 17 of our favorite and delicious ways to use up that leftover wine)
Making a case for just how easy it is to use food scraps and waste less, the Seattle native says the first step is: "Getting used to looking at the entire ingredient, instead of just the parts we are used to using."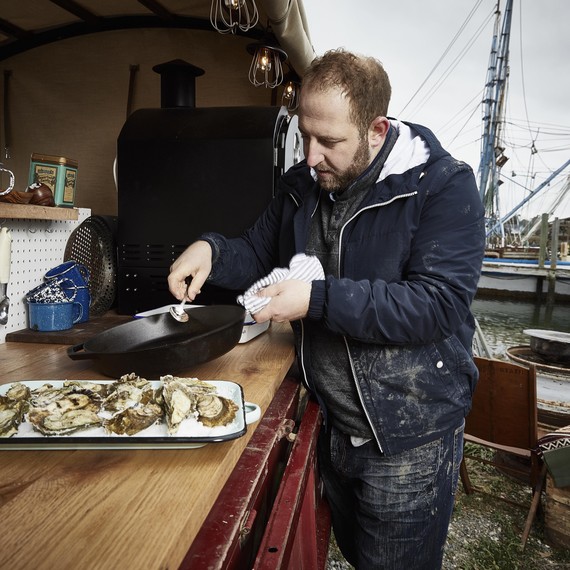 Here are more of Gamoran's favorite tips on how you can use what you'd usually trash to make all kinds of delicious things (and help reduce food waste). He calls it "getting scrappy!":
• Start with gateway scraps
Begin with recipes you are comfortable with and scraps you have around the house; try making bread crumbs with stale bread or pesto with carrot tops in place of basil. This will get you in the right mindset to go forward and conquer!
• Up your seasoning game
Infuse oils, salts, and butter with leftover herb stems, or older vegetables that might have dried out. Infusing these base cooking fats and salts can then make a regular piece of fish, salad, or pasta absolutely stunning. 
• Ask for seconds
"Seconds" are the farmers second choice that they bring to the farmers' market, usually bruised or slightly squishier fruits and vegetables. They are always cheaper, plus great for using to make blended soups and sauces. 
Ready to get scrappy? Save those beet greens and make our colorful vegetable medley, sauteed in coconut oil and ginger: