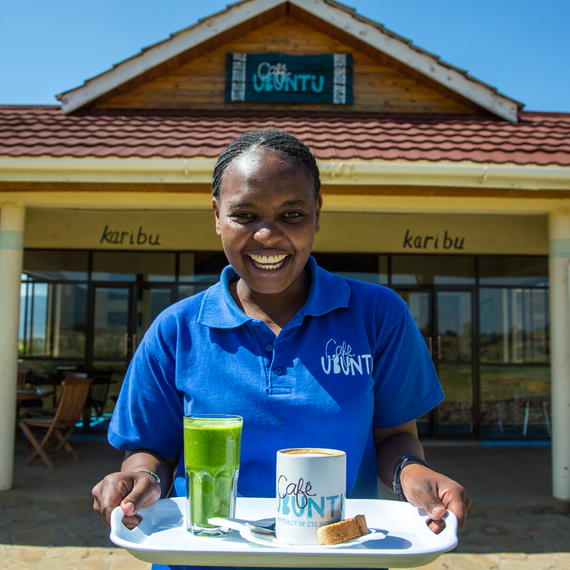 In the small town of Maai Mahiu, along a major African trade and tourist route, Café Ubuntu entices locals and out-of-towners daily with its rich roast of coffee and there's a special story behind these beans.
"We had been thinking, how can we get more tourists to stop in this town?" says Zane Wilemon, co-founder of the cafe's umbrella organization, the Ubuntu Foundation. Ubuntu runs various health, educational, and empowerment initiatives throughout local Kenyan communities. "We realized that Kenya has some of the world's best coffee and we wanted locals to tap into this. So, the idea of a cafe -- that would provide visitors with web access, great coffee, delicious food, and get locals employed and involved in something constructive -- was it."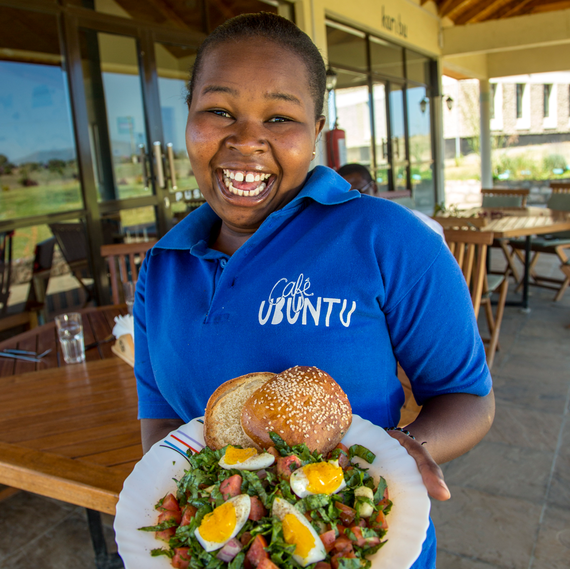 In 2010, Ubuntu teamed up with Whole Foods and Allegro Coffee to bring the cafe to life, from breaking ground to training locals in customer service and, of course, pulling the perfect espresso shot. Since it opened in 2013, Café Ubuntu, together with Ubuntu's schools and other enterprise programs,  has become the largest employer in this town of just over 60,000. 
Wanting a way to continue supporting these communities, Ubuntu, Whole Foods, and Allegro Coffee helped the cafe brand its own 100% East African coffee which debuts in Whole Foods stores today, nationwide. Proceeds from each bag will go towards Ubuntu's Social Enterprise programs, continuing to help create jobs and empower local Kenyans through craftsmanship, food, and coffee culture. 
(GIVE BACK: By hosting a dinner party! Read up on the how-to here)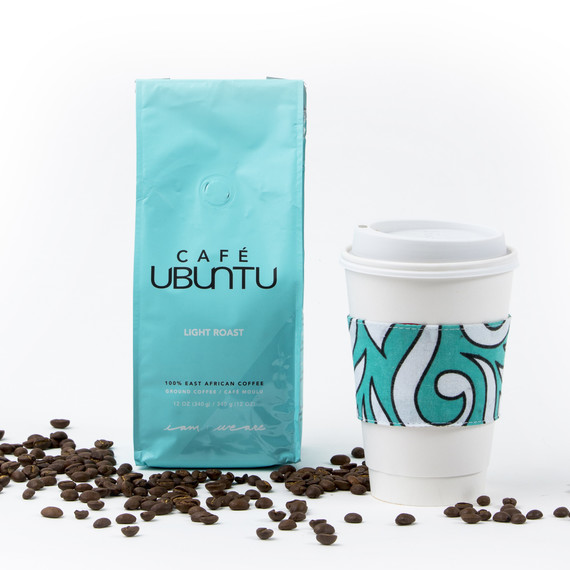 "Developing Café Ubuntu was an opportunity to help provide a local gathering place," says Brooke Buchanan, Whole Foods' Global Vice President of Communications and Government Affairs. "It's been awe-inspiring to be surrounded by such positive people who are excited about the work they are doing, and the local impact to which they are contributing." 
And while coffee may be a popular (and delicious!) pick-me-up for many of us, Wilemon says at Café Ubuntu, it's about interconnectedness and building important relationships. "We believe our own purpose is tied to one another. Ubuntu means, 'I am, because we are.""