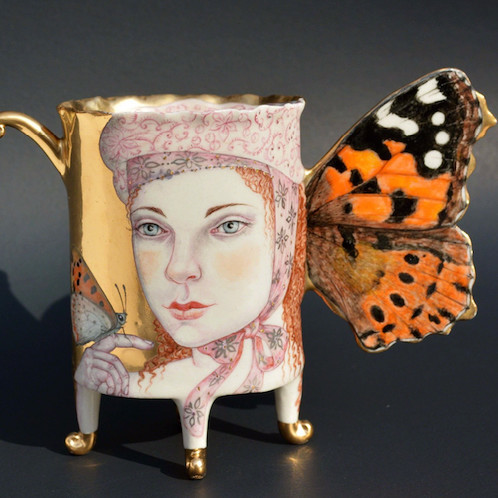 When it comes to art, the rules are meant to be broken, and that's exactly what Irina Zaytceva does with her ceramic sculptures. Zaytceva creates beautiful cups and vases painted with metallic colors and whimsical images, then she takes her creations to another level, adorning them with unexpected natural elements. A cup might sprout butterfly wings, or a vase might be wrapped in brightly-colored coral. The final products are one-of-a-kind pieces of art you can't help but stare at.
When you look at these ceramics, you might think to yourself, "I could never do that." However, with the right tools and mindset, you can also create outside-the-box artwork or crafts. According to Zaytceva, the first step in creating unique, eccentric art is to become comfortable with your medium.
"To create outside the box, an artist needs to know every nook and cranny of the box," Zaytceva explains. "In my case, the box is my detailed knowledge of and practice in most of the historical visual art techniques. It is so much easier to go outside the box when my hands can craft the image I've created in my mind on auto-pilot."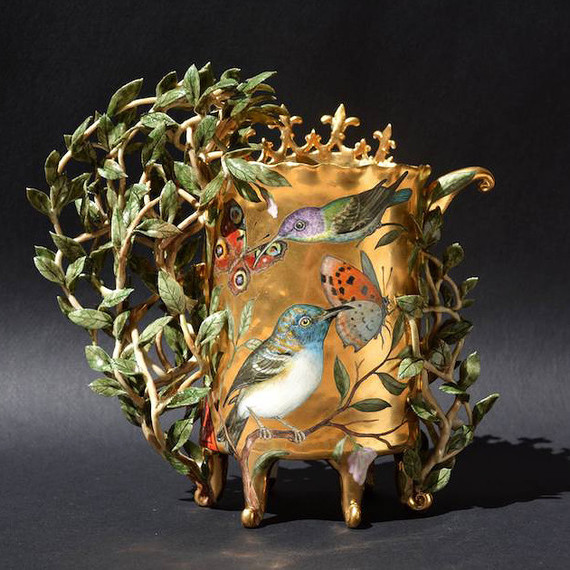 Then, you need to find inspiration! Zaytceva explains that she looks to nature and her garden, as well as fine art.
"An artist needs to have accumulated a vast mental archive of visual material," Zaytceva says. "For me, the new images come from nature that I love to observe and love to nurture as a gardener. New images also come from my constant perusing of art books and magazines, as well as seeing work first-hand at art museums, galleries and shows."
You can find inspiration just about anywhere -- it's all about what speaks to you. Zaytceva recommends cultivating "a wide field of interests beyond visual arts" to help you think outside the box and defy traditional conventions.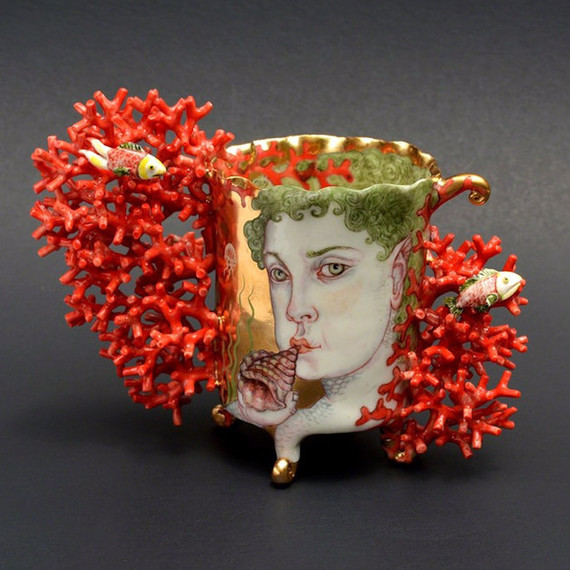 Just think of the unique creations you could make with pottery, painting, drawing or even crafts like knitting or embroidery! Try it out -- you never know what amazing results you might get.
Video: How to craft a sea-glass mobile