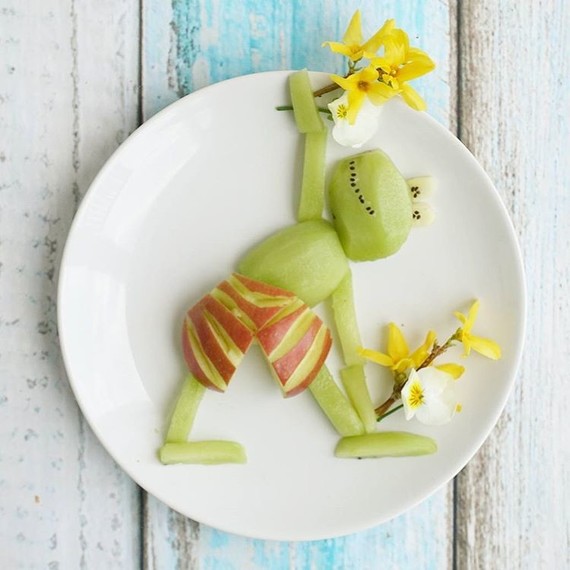 How do you teach a 4-year-old about sun salutations? For photographer and yogi mom, Sandra Baars, the answer was easy: with cute fruit!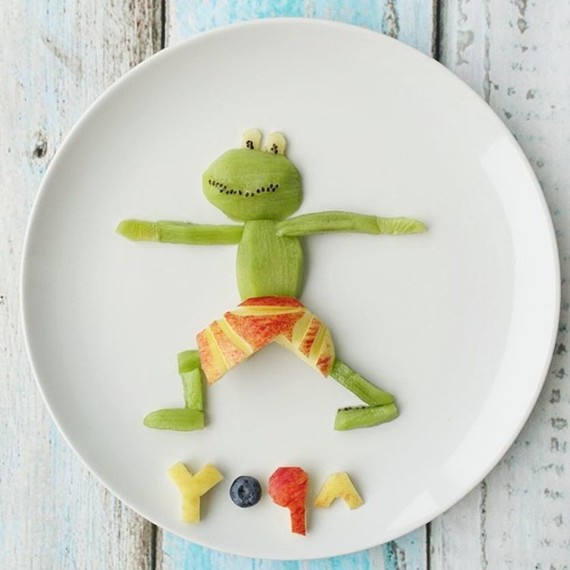 Baars first began plating healthy, whimsical snacks -- pineapple and persimmon puzzle pieces anyone? -- for her son, Thomas, a year ago. She has been practicing various kinds of yoga for over two. Wanting to pique her son's interest in the practice, as well as learn more about the meaning behind each pose, Baars thought, why not combine yoga and food art? 
(See: How a Mom Makes Adorable Pancake Art)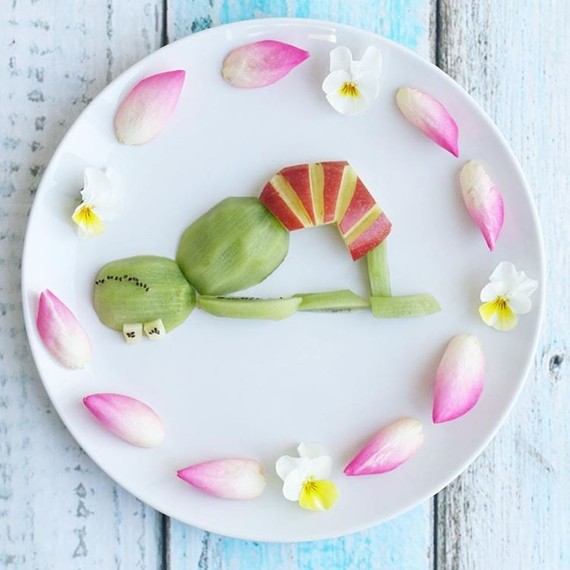 "When I was first looking for a yoga character, I chose the frog because it's such a flexible creature," says the Netherlands native. "And when my son was younger, my nickname for him was 'little frog' because he was so flexible with his legs!" Baars's yogi frog was also largely inspired by Max Velthuijs, a famous Dutch illustrator and author of the well-known children's book series, Frog.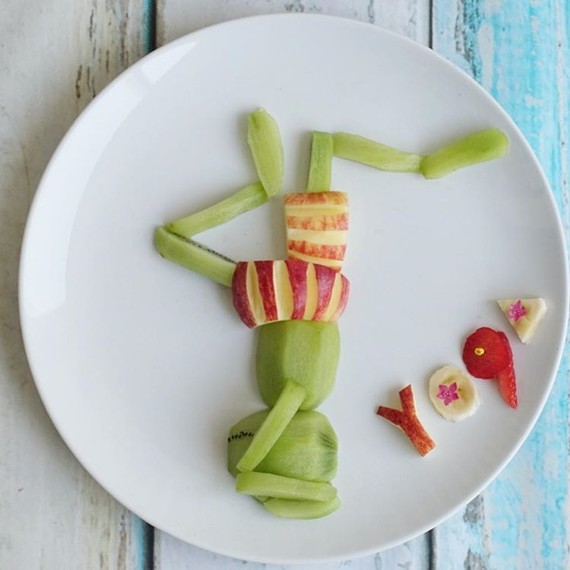 With each piece she shares on Instagram, Baars breaks down the name of the pose, what it means, and snippets of its history. Behind the scenes, Thomas helps her arrange the frog's kiwi limbs and apple trousers while Baars explains the pose to him. "He has a yoga mat, and does the kinder yoga poses, but right now, he mostly just plays on it with this cars."
Inspired? See how to peel a kiwi, ready to eat or make art with: