Martha's always had a way with dough, so it's no surprise that she's devoting a whole episode of "Cooking School" to breads. First up this week are two yeasted varieties -- an Omani doughnut-like confection called mandazi and a Saudi Arabian bread packed with seeds and raisins known as fatout. Don't have time to wait for dough to rise? Martha's got you covered with two equally delectable flatbreads -- one sweetened with dates and another topped with savory charred eggplant. Check out the recipes below, and don't forget to tune in this weekend!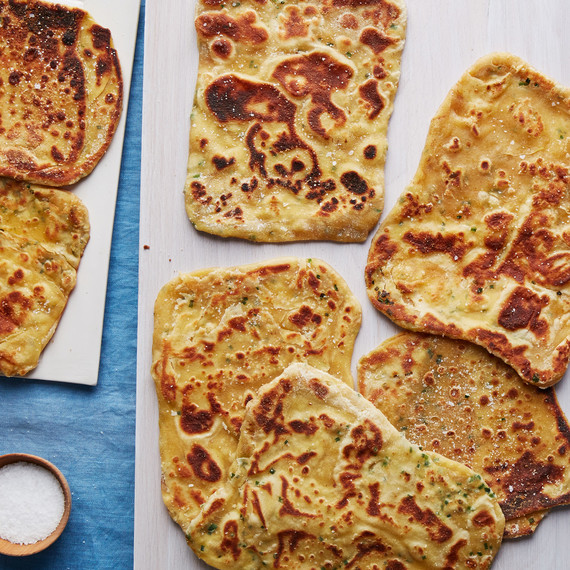 1. Date Flatbreads
Mardouf, a sweet date flatbread that hails from Oman, goes slightly savory in Martha's riff, thanks to the addition of saffron and fresh chives.
Get the Date Flatbreads Recipe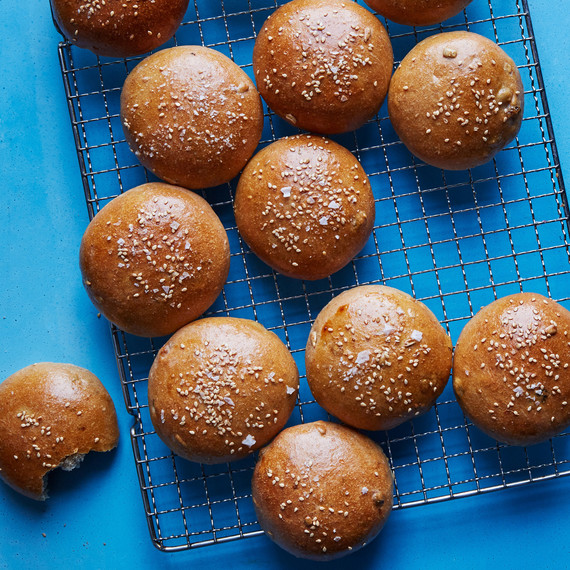 2. Fatout Bread with Seeds and Raisins
Two different flours -- chickpea and whole-wheat -- in addition to trusty all-purpose give the dough for this bread a rich, earthy flavor. Finish with plump golden raisins and a quartet of seeds -- sesame, caraway, fennel, and sunflower.
Get the Fatout Bread with Seeds and Raisins Recipe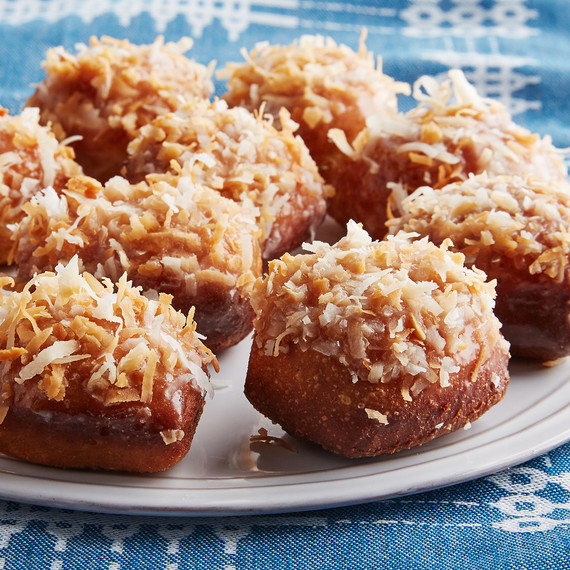 3. Coconut Mandazi
Coconut is used in every component of this fried pastry -- coconut milk and shredded coconut go into the dough, and the finished confections are dipped in a coconut-milk glaze and sprinkled with toasted coconut flakes.
Get the Coconut Mandazi Recipe
4. Eggplant Flatbreads
It's all about the toppings in these homemade flatbreads. Start with a schmear of mashed broiled eggplant, then layer with arugula and mint salad, pickled red onion, and a spicy, lemony tahini sauce.
Get the Eggplant Flatbreads Recipe