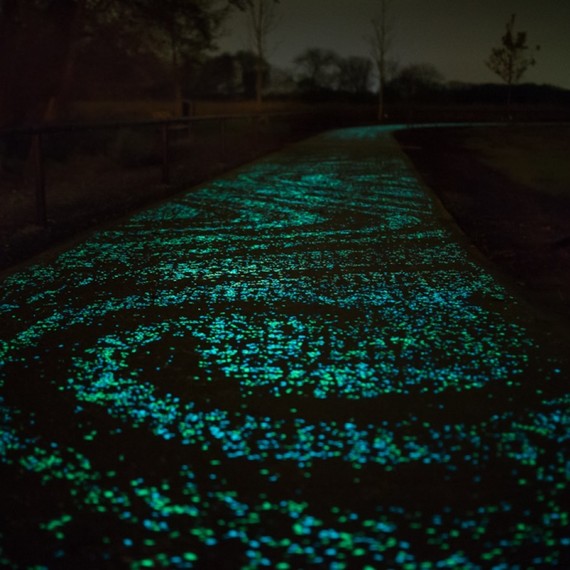 Coming this summer, there's a new luminous landscaping trend that's ready to shine a new light (literally) on your patio, walkways, driveway, gardens, and outdoor dining spaces. It's glow-in-the-dark stones. 
There are various types of outdoor glow-in-the-dark stones, rocks, and pebbles — and they come in all shapes, sizes, and shades of color. You can find them sold in bundles, made from Polystyrene (so they're non-toxic and non-radioactive). After absorbing sunlight throughout the day, the pebbles will glow for two to three hours post-sunset. Just consider the possibilities! Suitable for after-dark pool parties and moon gardens, these luminous beauties can evoke a real "wow" moment among your guests if you're hosting a summer soiree. They make for an inspiring sight and an even prettier glow, similar to the Van Gogh-inspired bicycle path pictured here.
[TRY THIS: A Cross-Stitch Project That Uses Glow-in-the-Dark Thread]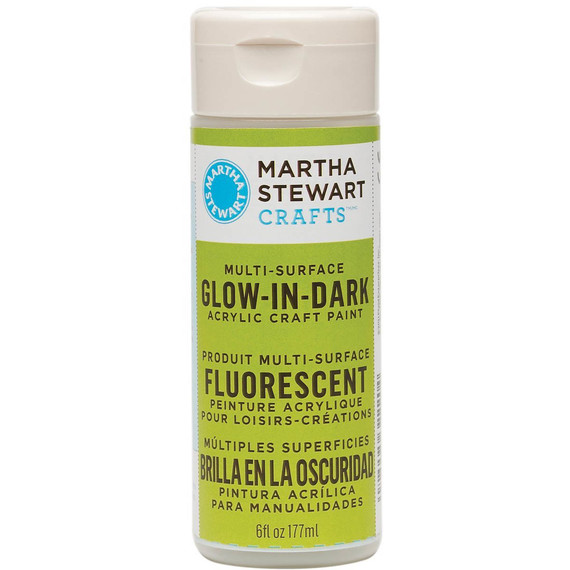 Want to try it yourself? Paint a set of glow-in-the-dark stones and cluster them into a luminous formation, sprinkle them along a walkway leading to the house, or form a big statement decoration on your lawn. Martha Stewart Crafts Glow-in-the-Dark products make this process absolutely easy. Start with Glow-in-the-Dark Acrylic Craft Paint in one of three colors (yellow, orange, green). Coat each stone in one to two coats and let dry completely. You can also choose to seal in Glow-in-the-Dark Finish to seal the paint color. Recharge their glow by exposing to light. Oh, and did we mention that they're non-toxic?
Whether you buy or DIY it, this summer is sure to shimmer.