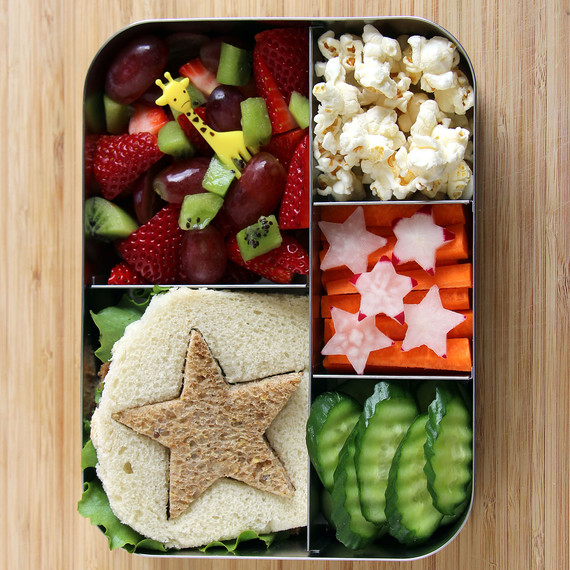 Bento box lunches aren't just pretty -- they're also a terrific way to entice picky eaters to eat foods that are out of their usual comfort zone. Use the different strategies here to pack fresh, healthy lunches with a variety of foods that even picky kids will enjoy.
A Little Bit of a Lot of Things
Bento boxes are a great way to serve food to picky eater because they are composed of several small compartments that keep foods from touching and allow kids to graze on several different things at once. (If your lunch box doesn't come with built-in dividers you can create compartments with small silicone baking cups.) This variety is ideal for children. A 2012 study by researchers from Cornell University found that children prefer plates with 6-7 different foods in as many different colors. They find the variety appealing and it follows that they are more likely to eat food presented this way. Putting 6 or 7 different colored items in a lunch box ensures that quite a bit of it will be fresh produce, and it also makes it much more likely that even if you child leaves some of his food untouched there will be several items that he enjoys.
(SEE: How to Make Fabulous and Fun Bento Box Lunches)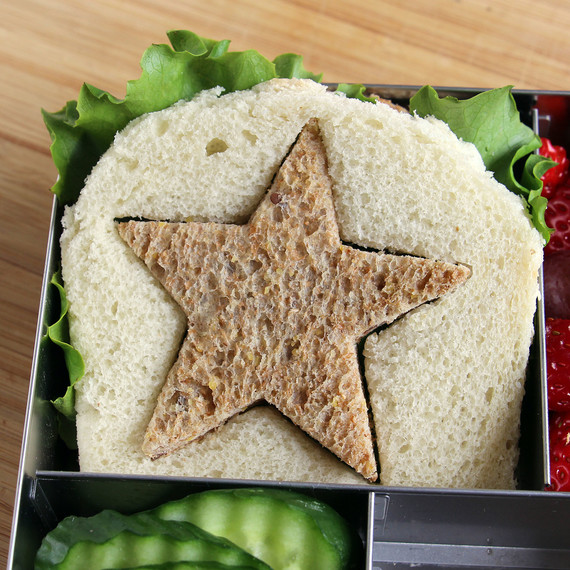 Make It Cute
Spend just a little bit of extra time to decorate your child's lunch and see how much more excited she'll be to eat it at lunch time. Those researchers at Cornell University also found that kids like figurative designs like hearts or smiley faces. There are many ways to grab a kid's interest and draw her attention to foods she might be reluctant to eat. Add a decorative fork or cupcake pick that she can use to eat chunks of vegetables. Use a melon baller instead of cutting fruit with a knife. Or create an irresistably adorable sandwich with cookie cutters. If your child struggles with whole grains, she might be more receptive to a sandwich made with both white and whole wheat bread. Cut a shape from a slice of white bread, then cut the same shape from a slice of wheat bread and fit it into the hole in the white bread slice. The contrast in colors makes it look like a pretty treat. (Use the white cut-out and wheat slice for a sibling's sandwich or save it for tomorrow.)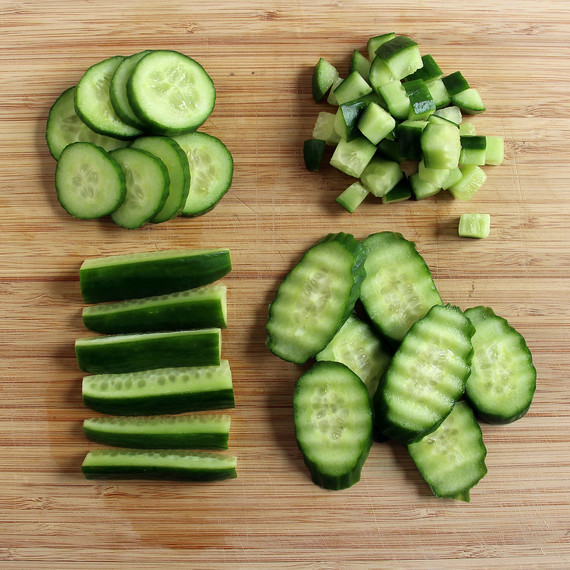 Shake Up Shapes
Experts say a child may need to be exposed to a food as many as twenty times before he learns to enjoy it. Presenting food in different ways can also encourage a child to sample something new. Try cutting fruits and veggies into different shapes -- circles, cubes, sticks, zigzags -- to entice your child and add visual interest.
(GET: Inspired by these Sunny Spring Bento Box Lunches)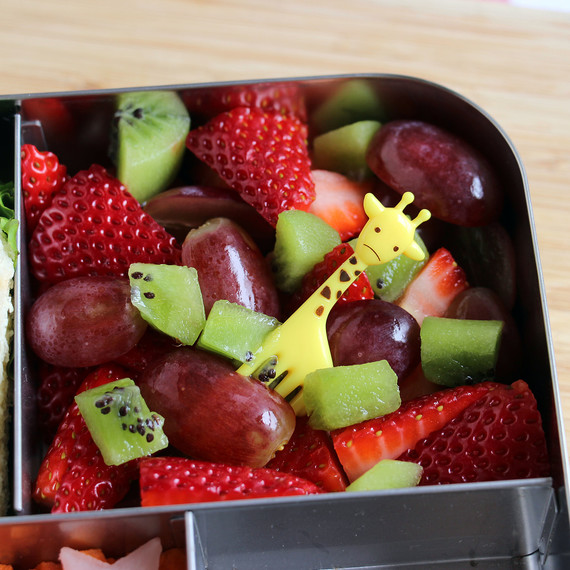 Mix New Flavors with Old Favorites
Kids may be more likely to try a new food when it is paired with other foods they already enjoy. Try adding a small amount of an unfamiliar fruit like mango or kiwi into a mixture of their favorite berries and grapes. You can add a few roasted red pepper slices or a smear of pesto to a turkey and cheese sandwich. Or get really crazy and decorate a stack of carrots with some radish slices cut into star shapes. If the presentation is appealing and they're excited to eat something they love they might be willing to try new flavors.